All personal relationships are made up of many nuances, such as romantic moments, daily chores, and cute rituals. Among all this stuff, good night wishes have a special place.
Many couples attach great importance to this routine. After all, a goodnight wish is an intimate moment that binds two lovers by an atmosphere of tenderness.
Goodnight Texts for Her
Relationships become more interesting when you take the time to surprise and grow emotionally with your significant other. Your partner will be very pleased to receive a goodnight text after a hard day.
Beautiful, kind, and gentle, poetic messages will delight your girlfriend. Be sure, you will, undoubtedly, get a reply message from her:
Good night, my sweet lady! Have wonderful dreams tonight, and know that I am always thinking of you.

I thank God for creating you. You are the first thing I think about when I get up in the morning and last thing that comes to my mind when I fall asleep. Good night, my angel!  

I just want the most beautiful woman in the world to have a splendid night and pleasant dreams. Love you, dear!

I am so happy to have you in my life. You are a very special woman to me because you've filled an empty space deep in my heart. Send you a good night kiss. Have a lovely night, darling!

You are so pretty and intelligent, so charming and sweet. You are so loved and desired… by me, of course. Sleep well, my dear!
Cute Goodnight Texts for Him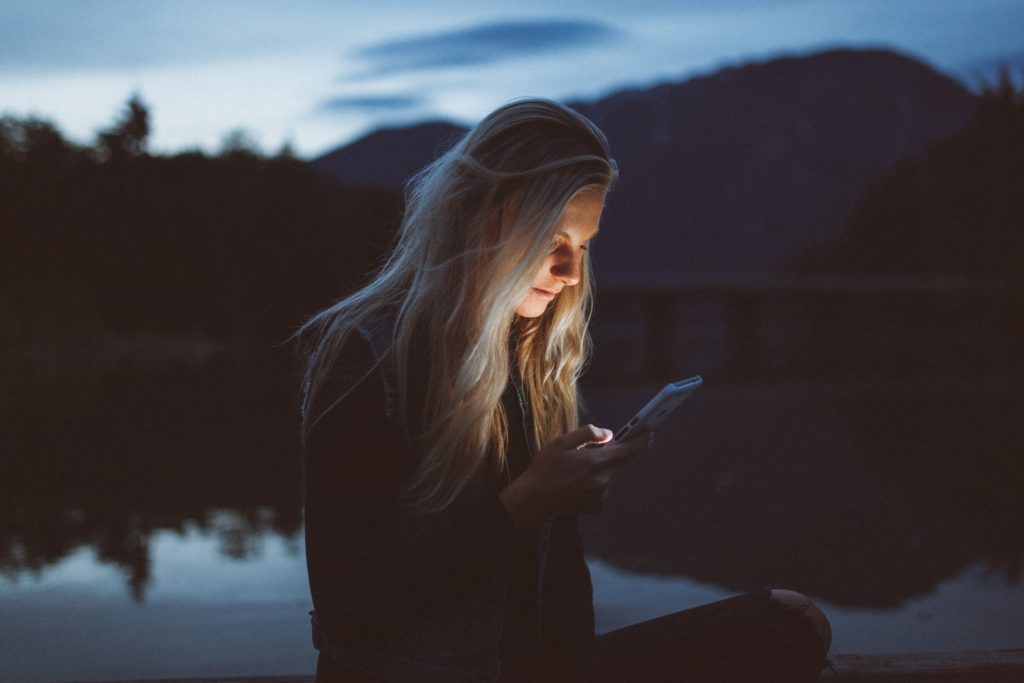 Your other half is getting ready for the night's rest, and you want to wish him sweet dreams and say words of love?
No problem! You can wish goodnight to your partner both in beautiful poems and in romantic or, on the contrary, comic prose.
Speak, write, and pay attention to your guy, because relationships are only possible in tenderness and warmth. Make your sweetheart know that you will always be his support and continue to love him even in a dream.
Want to say you good night, but I am not going to say it. I am away from you, and you can't sleep well without me by your side. So sleep tight and remember I love you, honey.

It is so freezing in my bed… all because you are not there. I wish you would change that!

Whenever I think of you, my heart starts beating faster, and I get butterflies in my stomach. That's so cool! I hope you feel the same way. Sweet dreams, love of my life!

Good night, the man of my dreams! You are in my heart, always, and you should know about it. I love you so much.

You make me feel special and loved. Thank you for that, and sleep well tonight. I really miss you, dear.  
Long Cute Goodnight Texts for Her
Do not forget to amuse your partner with simple but so glorious surprises. Of course, your love message or verse will not remain unnoticed. It will awaken the passion, as well as many other romantic feelings that will unquestionably manifest at the meeting.
Charming wishes of goodnight to your lover will help you quickly step over a new phase of your relationships as well as reveal your sensuality.
Sending long cute goodnight texts to a girlfriend or wife, be sure that such a demonstration of kindness will distract from other thoughts and set her up for positive dreams.   
You are the prettiest woman in the whole world, and I am so lucky to have you in my life. You should know my love for you has no limits and borders. My love gives me wings that will cover you tonight when I am not around. Good night, my special lady!

Sleep well and have charming dreams, the queen of my heart! It took me years to find the perfect girl like you are, but I did it. Thank you for making me feel so happy and special. I can't wait to hold you in my arms again.

I thought of you all day long. It is night already, and time to sleep. I want to say you good night, sweetie, and lie alone in my bed. I wish to sleep as fast as possible because when I close my eyes, I will see you in my sweet dreams.  

You should know how difficult it is for me to be away from you. I love you so much. I miss you so much. Can't wait to return home and see you again. Have a good night, sweetheart. Send you my hugs and kisses.

I miss you so much tonight. Miss your hugs, kisses, and cuddles, my sweetie, because I am so far away from you. I never want to experience a night without you again. I need you, darling, and always have you in my dreamland. 
Featured Photo by Akhil Lincoln on Unsplash