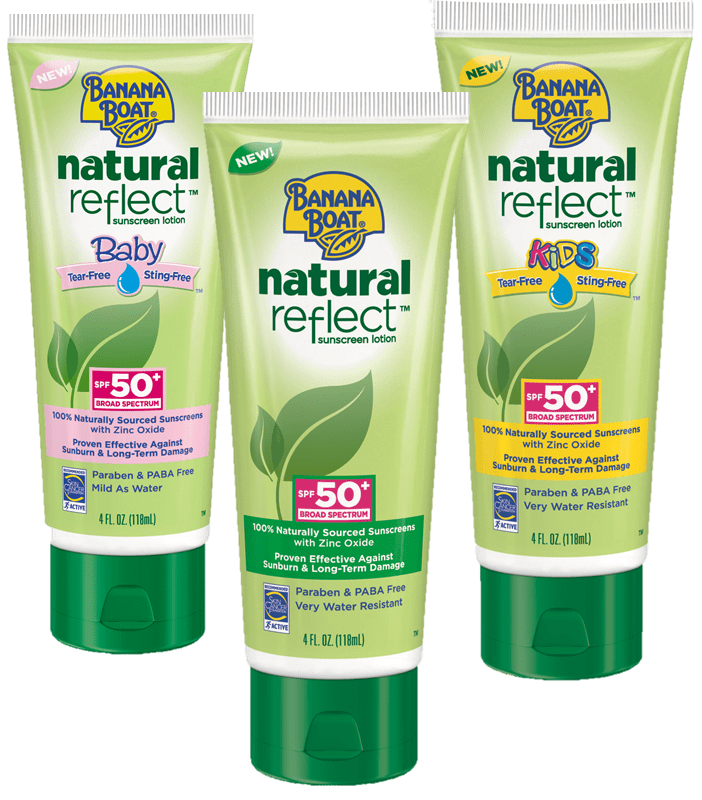 Last year I wrote a post about balancing the risks of sunscreen and skin cancer. I shared our family's approach to spending time in the sun (hint: we don't avoid it) as well as the reasons that we choose a physical mineral sunblock rather than a chemical sunscreen.
Until now, there's a pretty clear line — the main sunscreen brands were bad (sorry, guys) and the good sunscreens came from smaller companies.
I'm happy to say that Banana Boat is changing that with their new line of sunscreen, Banana Boat Natural Reflect.
I was skeptical at first — after years of greenwashing by large companies — but this is the real deal!
Banana Boat Natural Reflect is…
the first mass-brand sunscreen using naturally sourced mineral ingredients
a physical sunblock that protects against UVA and UVB rays
oxybenzone, PABA and paraben free
safe for sensitive skin
water-resistant for up to 80 minutes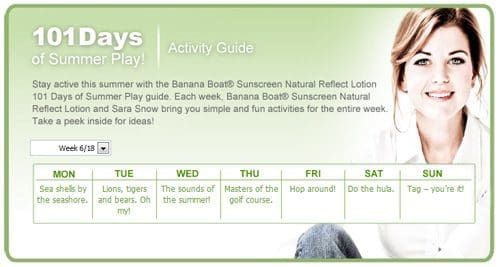 Banana Boat also wants to encourage families to enjoy outdoor fun all summer long. Find the 101 Days of Summer Activity Guide on Facebook!
For every person who pledges to enjoy outdoor summer fun with your family, Banana Boat will donate one bottle of sunscreen to The Hole in the Wall Gang Camp, a nonprofit organization that provides camp experiences for children coping with cancer and other serious illnesses.
And finally, submit your favorite photos of you and your family enjoying fun in the sun for a chance to win some great prizes, including an all-expense paid adventure vacation to the Grand Teton National Park in Wyoming!
This is a sponsored post, but all opinions are 100% mine, and I'm truly excited to see a safer sunscreen option available from a mainstream company!