Are you caught between the desire to see the world and the need to cozy up at home? If so, you'll be glad to hear that America holds countless locations for a vacation rental to help you enjoy the best of both worlds. Every traveler wants a little place to call home, and if you can get a home-away-from-home while on vacation, so much the better. 
For families especially, having a place on vacation where you can cook and eat together, have private time in nooks, come together as a family or group of friends, and venture out on adventures in the area is key. Across every corner of the nation, there are many wonderful options built for every type of traveler and, from private flights from companies like Jettly to driving hours on end in a truck or RV, there are also so many options to travel to these destinations. Here are some favorite places to spend a relaxing summer on the go.
Cabins in the Smoky Mountains
If you're looking to enjoy all the beauty of the Smoky Mountains without compromising on visits to shops, restaurants, and local attractions, one of the many hundreds of luxury cabins in the foothills of the Smokies may be your kind of accommodation. These are well-equipped domiciles with a hot tub on the deck and games indoors to keep both young and old kids happy. Spacious Gatlinburg cabins offer gourmet kitchens, washer/dryer, TVs, and Wi-Fi – and stunning views of the surrounding mountains.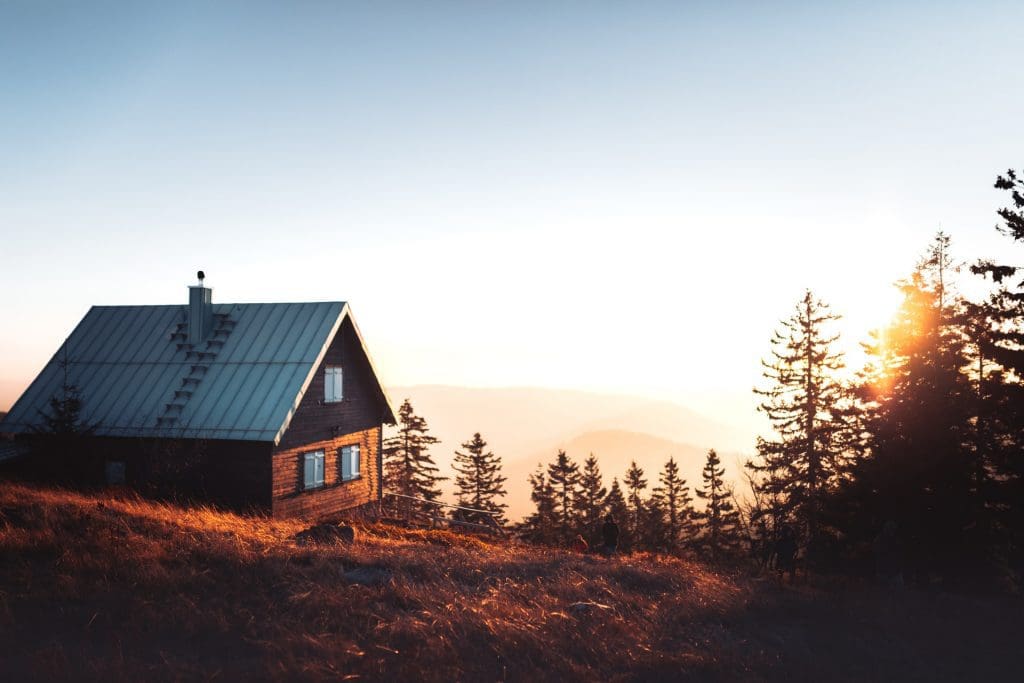 Gatlinburg is packed with kid-friendly attractions, shops, and restaurants. The town is the gateway to America's most popular national park, Great Smoky Mountains National Park, open year-round with free admission. These mountains teem with wildlife, forests, and wildflowers, with hundreds of miles of hiking trails and scenic drives. The area is wonderfully scenic, truly captivating – great fun.
Beach Houses Near Destin, Florida
If sugar-white sandy beaches and emerald-green waters are calling your name, head for Destin, Florida, and take a cruise along the whole Emerald Coast. Almost 100 miles long, this shoreline facing the Gulf of Mexico extends from Panama City Beach to Pensacola Beach, with many beach house rentals to let you feel the sand in your toes and still have coffee on your own porch.
The hot spot of Destin offers entertainment and beach adventure. In contrast, the impossibly quaint Seaside offers a walking town filled with eclectic treasures and gourmet treats, and lovely cottages to stay in. Gorgeous state parks fill the spaces between towns. Everywhere is family-friendly, and the sand, like the water, is incredibly soft.
New England houses in Nantucket
If you dream of summer vacation on a luxurious island, you should consider booking a vacation rental in Nantucket.
Located just 30 miles south of Cape Cod, Massachusetts, this historic New England town and island has more than 80 miles of soft-sanded and dune-backed clean beaches. Nantucket is a favorite vacation spot for celebrities as well as for history enthusiasts, surfers, golfers, and foodies.
The best thing about Nantucket is that you can spend a leisurely time enjoying the sun, the warm waters, and the stunning ocean views and landscapes. The town is also home to some of the most exclusive stores, boutiques, and restaurants.
At the same time, there are enough sights to see and things to do for those of you who prefer a more active vacation.
You can visit one of the many museums, including the Whaling Museum, stroll through the cobblestone streets and handsome historic buildings. Or you can go on a wildlife adventure through the Coskata-Coatue Wildlife Refuge or visit the three historic lighthouses. You can also enjoy the famous Sconset Bluff Walk, where you will see some of the most iconic shingle-style cottages covered with crawling French roses and other Instagram-worthy sights.
There are surf schools and rentals, and bike rentals, so that you can get around by bike via the network of convenient bike paths.
Thankfully, there are many available short-term rentals all over the island for all needs and budgets, so you have an extensive choice, especially if you decide to book early before the peak season, which is in the summer.
Condos in the Napa Valley 
With its rich volcanic soil, endless sunshine, and crisp, clean air, the Napa Valley effortlessly produces the finest wine grapes and serves as the perfect place to enjoy them. Across this spectacular region, you can find nearly 400 wineries, most of which offer wine tasting experiences to remember. 
If you want to check out even a small fraction of them, you're going to need to stay for much more than a single weekend. Thankfully, a vacation rental condo lets you do just that. Instead of staying at a single vineyard, a vacation rental condo lets you experience what it's like to live in such an exquisite region. Furthermore, after taking several lengthy winery tours and filling up on all the finest wines, you'll undoubtedly appreciate resting up in a home-like setting.
Chalets near Rocky Mountain National Park 
With more than 100 mountain peaks to behold, Rocky Mountain National Park offers phenomenal views from all corners of the park. The various vacation rental chalets sit deep in the forests along the mountain foothills and next to the alpine lakes. You can spend your days hiking this park's 355 miles of trails or simply watch the wildlife from the comfort of the front porch. 
Whether you seek out the woodland creatures or let them come to you, you're bound to see at least one bighorn sheep, moose, yellow-bellied marmot, snowshoe hare, or pika. As you enjoy your Rocky Mountain adventures, make sure to leave plenty of time for sport fishing, swimming, and otherwise enjoying the crystal clear waterways. 
Lodges near Glacier National Park
When you want to see the perfect mix of impressive geographical formations, busy wildlife, and stunning flowers, Glacier National Park in Montana is definitely the place to go. With over 1,500 square miles to explore, this park allows you to get far away from it all while taking in the best the Earth has to offer. 
To get a glimpse of perfection, you just have to set up camp at a vacation rental lodge and then explore the surrounding area on foot, by boat, or even on horseback. If you want an inside glimpse at all the hidden gems, be sure to take a guided tour at some point in your trip. Don't forget to zip through the 50-mile trip around Going-to-the-Sun Road for a chance to see the park from all the best overlooks, including Logan Pass. 
As America opens back up and domestic vacation travel is booming, many people concerned about crowds are discovering what Mom always knew, that staying somewhere with a kitchen and washer/dryer, along with entertainments for the big and little kids, means she might just get some rest on this trip. It also means that family can make memories with quality time together on vacation.
Whether you choose an extravagant condo, comfy lodge, or something altogether different, you'll get to feel like you're staying in a home away from home throughout your trip. You can cook meals with your travel mates, play video games during your downtime, and plan all your adventures from the comfort of your vacation rental.
Featured Image by Anna Moskowitz from Pixabay