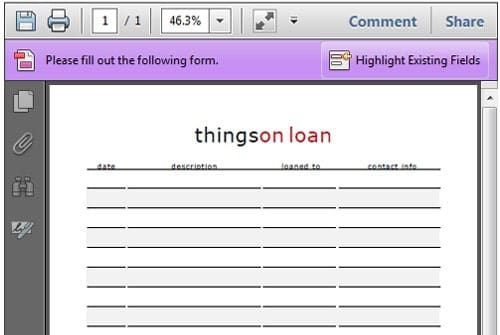 Books. Maternity clothes. Baby gear. Homeschool curriculum. Camping gear. And more.
What do these things have in common? They're all items you might loan to others. And if you're especially generous, you might have many things on loan at the same time!
I've put together this simple things on loan printable for your home management notebook to help you keep track of the items you've loaned out.
Click here download or print the free things on loan printable.
Or get all of the Life Your Way printables in a single download when you buy the complete download pack for just $7! The complete set includes all printables published to date, organized by folder within a single download. It also includes free monthly email updates with any new or updated printables in a single download as well. Read more about download packs here.