Nova City Peshawar is an approved residential complex created by the Nova Group in Peshawar, located near the M-1 Motorway and close to Charsadda and Peshawar. The most sought-after investment option in the Peshawar region in society.
The Nova City Islamabad was previously created by the Nova Group, which received positive feedback from investors. Investors from Pakistan have been investing in Nova City Peshawar, so now is the best time to do so for the highest ROI.
Nova City Peshawar Developers and Owners:
Nova City Peshawar's developers and owners are Nova Group. The Nova Group certified Nova City Peshawar to international standards. The Nova Group has been an integral part of Pakistan's real estate market for many years and has contributed by providing cutting-edge residential properties.
Nova City, a housing project in Peshawar, was designed to be the best opportunity for investment in the city. It was carefully chosen to be easily accessible.
Nova City Peshawar NOC: 
The concerned authorities have approved nova City Peshawar NOC (No Objection Certificate). Investors trust those housing projects that are approved by the authorities. All the operations and processing are carried out under the supervision of development authorities. 
Nova City, Peshawar Location:
The Nova City Peshawar location is near Charsadda, Peshawar, and the M-1 motorway. Due to its convenient location, the Nova City, Peshawar, has become a popular residential project.
Accessibility points: 
Following are some routes to get to Nova City Peshawar.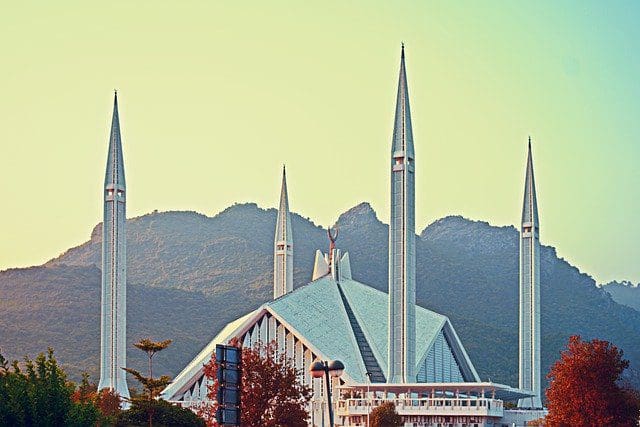 Peshawar is just 19 minutes away from the M-1 Islamabad – Peshawar Motorway

Charsadda City can be reached in 12 minutes

Mardan City is approximately 23 minutes away

Risalpur City can be reached in 25 minutes

It is approximately a 36-minute drive from Nowshera City

Mardan Road is approximately a seven-minute drive from the hotel

T Road is approximately a 19-minute drive away from N-5/G

Charsadda Road can be reached in 13 minutes

DHQ Hospital Road can be reached in just 5 minutes

Peshawar Ring Road can be reached in approximately 23 minutes

The Bacha Khan University can be reached in a mere 15 minutes

Peshawar Northern Bypass can be reached in 19 minutes

The Bacha Khan International Airport can be reached in 51 minutes
Places & Landmarks Near Nova City Peshawar:
Many landmarks and communities surround Nova City Peshawar. The following are mentioned below:
National Highway N-5

Peshawar

Mardan

Nowshera

Risalpur Airbase

Charsadda Cemetry

Bacha Khan University

Paradise City Nowshera

Bacha Khan International Airport
Masterplan for Nova City Peshawar:
The Nova City Peshawar master plan was created by highly-skilled architects with years of international experience. Owners and management ensure that every criterion for infrastructure development has been met.
Sizes of Plots in Nova City Peshawar:
The following are the expected sizes of residential plots in Nova City Peshawar:
5 Marla

5 Marla

7 Marla

10 Marla

1 Kanal
Payment plan of Nova City Peshawar:
Investors all over Peshawar are noticing Nova City Peshawar growing in popularity. It is due to its low rates of interest and flexible payment arrangements. The authorities will review the payment plan and make it available on our website soon.
Facilities & Amenities in Nova City Peshawar:
Nova City is a progressive housing society that aims to improve the living standard of Peshawar residents. This housing plan offers tenants unique amenities. The amenities in Nova City are also exceptional. Following are the amenities and facilities available to residents in Nova City's housing scheme mentioned below: 
Eco-Friendly:
Nova City is an ideal place to live for nature lovers because it is surrounded by lush flora. You will find a tranquil, green environment and all the modern conveniences you need.
Grand Mosque:
Religious needs are a top priority for many people. This residential community also considers religious needs. It has one large mosque and several smaller mosques equipped with modern technology.
Water Resources:
Today, water is scarce worldwide, but the housing society ensures water availability 24/7. It has many filter plants for its residents. It also built water reservoirs that can store large amounts of water for residents to use in their daily lives.
Education Complex:
The top-class educational facility will be available to residents of the residential community.
Hospitals:
It is impossible to ignore the medical needs of any society. Nova City announced the opening of its hospital. It will have a team of world-class specialists and follow international protocols to provide cutting-edge medical care to its patients.
Commercial and Business Hub:
The housing scheme's commercial and economic needs of its tenants have been considered. Residents will enjoy a single-stop shopping experience thanks to the brilliant strategy of the residential society. The business area will enable everyone to lead a worry-free life without financial or commercial worries.
Security Services:
Housing societies that do not create a sense of safety are likely to fail their residents. The good news is that the project puts safety first. A boundary wall was built around the residential development to provide maximum protection. Nova City contains CCTV cameras and other surveillance equipment, available 24 hours a day.
High-quality road infrastructure
Engineers and architects have worked tirelessly to create a beautiful main road with well-planned streets and lovely structures. The main boulevard itself is quite a sight.
The Salient Features Of Nova City Peshawar:
These are the key characteristics of this residential project.
Beautifully designed entrance gate

Affordability

Cinema at the Grand Mosques

Cafes and restaurants

Resources of Water

Accessibility to Eco-community Education

The Clubhouse has a retail area

You can be assured of security at all times.

Maintenance

Gated community with a wall at the boundary

Quality Improvement

All energy sources include water, gas, and electricity.

Underground electricity

System for sewage and garbage disposal

International standing in infrastructure development

This sports center offers indoor and outdoor sports options.
Guidelines for Buying/Sale Plots in Nova City Peshawar:
These are the steps to be followed:
Document Verification:
It is highly recommended that everyone double-check all documents to avoid miscommunications or complications. It is a good idea to check the NOC of a property before you make a final purchase. It ensures that the consumer is happy and confirms that your papers are valid.
Financial Security:
You can avoid future financial problems by carefully aligning your money with your buying plan. We help our customers match their buying plans with their financial resources.
Property visits:
Before purchasing, visit the plot site to confirm that the written documentation follows the plot parameters.
Booking Documentation:
Sky Marketing values transparency and trustworthiness in our clients, so we encourage you to inquire about the most current documentation requirements for booking. These documents are required to purchase property in the Residential Project.
2 passport-sized photos

Two copies of your National Identity Card

Two copies of your next-of-kin's I.D. are required for international clients' card NICOP
Why should you invest in Nova City Peshawar? 
We are here to help you with real estate investing. In comparison with other business activities, real estate investment is highly profitable. Following are some of the greatest advantages of investing in Nova City Peshawar. 
Financial safety net:
If you invest in the right real estate, there is no need to worry about losing value. Real estate investments take away the worry of losing your investment and guarantee that your asset's value will continue to increase.
Consistent Income:
One of the best ways for a steady income is to invest in real estate. For example, you could buy a property already in use and rent it out. Your rent will increase year after year, and the asset's value will also rise. It is a win-win scenario!
Manageable:
You can live a relaxed life with real estate investments. To ensure your property is not in the hands of unscrupulous people, you only need to make sure it is checked now and again.
Passive income:
Passive income, such as rent, can be earned after purchasing real estate properties. An investor can buy a property that has been constructed or openly developed and then rent it out to generate consistent revenue year after year.
Non-depreciable Asset:
If done right, real estate investment will not lose its value. Each year, real estate's value rises. The area might see a huge increase in value if there is a major government or private project.
Property booking at Nova City Peshawar:
Following are the tips to consider before booking a property in Nova City Peshawar.
Sky Marketing urges all of our valued customers to seek clarification from management regarding the latest booking method. Booking is easy.
Follow the instructions below.
Complete and accurate fill out the booking form

Attach the CNIC copies of the applicant and deposit by check or money order payable to Nova City Peshawar. However, confirm the process with management if any changes are required.

After approval by management, cash payments can also be accepted.

All documentation and payment must be submitted.

Get the receipt
Advantages & Disadvantages:
These are some of the benefits and drawbacks of Nova City Peshawar.
Advantages:
Water is always available.

Electricity is always available.

Various Restaurants/Eateries/Cafes

Cinema

The International Hospital Zoo

Get Electricity Supply Starting Below

Routes to Education

Recreational areas/Theme parks

Grocery and market stores/shopping centers

Peaceful, safe, and healthy environment

This gated community includes surveillance cameras, security gates, and CCTV. Security guards and cameras

It is close to the city center and other societies.

The carpeting is on the main boulevard, which is long and well-planned.

Pedestrian streets, streets, lanes, and walkways

Well-planned drainage and garbage disposal systems

Green, innovative, and the long-term housing society

Protection system

The disposal mechanism for solid waste
Disadvantages:
Perception of a distant location
Questions & Answers (FAQs
These are the frequently asked questions (FAQs) for this society:
Q1 – How is Nova City Peshawar different from other housing societies in Pakistan?
Ans. Nova City Peshawar offers luxurious living at an affordable price. Its location is ideal, with easy access to major roads. Its location is one of its key assets, making it an attractive investment opportunity in Peshawar.
Q2 – Is it a licensed and legitimate housing society?
Ans. Yes, the NOC of Nova City Peshawar is approved by the concerned authorities. 
Q3 – Is this a good residential project?
Ans. Management has played a key role in achieving the right balance between luxury and affordability.
Q4 – Where is this Residential Project located in Peshawar?
Ans. The residential project is close to the Charsadda Interchange and the M-1 Islamabad–Peshawar Motorway.
Q5 Who is behind this home-development project?
Ans: Nova City developers are developing Nova City, Peshawar.
Conclusion:
Nova City Peshawar, a home development that aims to provide a high-quality lifestyle for its residents, is an example of a community with one goal. This residential community is known for its luxurious amenities, affordability, and central location. Lead Marketing strongly recommends this investment opportunity as a once-in-a-lifetime opportunity.
Featured NoahOmarY, CC BY-SA 4.0 via Wikimedia Commons