A haircut is a style that is created by cutting hair. It is a way to change how a person's hair looks and feels. The term can also refer to the editing of facial or body hair. There are many different types of haircuts. These styles can vary in length, shape, and style.
Fade haircut
There are several different styles of fade haircuts. If you are new to the style, you can start by getting a subtle fade. However, if you want to experiment, you can get a more extreme fade. If you are unsure about what you want, consult a professional. You can also learn the basics of a fade haircut by experimenting on your own.
Fades are a great choice for men who want a hairstyle that requires little maintenance and can be styled easily. These haircuts look good on most face shapes and are easy to maintain. They're also very stylish and can give your face and head a distinctive edge. A fade can be styled with a pompadour or left naturally.
French crop
The French crop can have a frizzy top and clean sides. It also looks great with slightly wavy hair. It adds subtle texture and volume to the top of the hair, making it look straw-like. It can also have a slightly rounded shape, resulting in softer and gentler lines and a rounded fringe.
The rounded French crop also is heavily influenced by a bowl cut. Guys with fine or straight hair can opt for a French crop hairstyle. It is especially suitable for guys with fine hair. If the hair is already fine on top, it can work well for the modern French look. Furthermore, the horizontal blunt fringe is an excellent complement to straight hair.
Disconnected undercut
The disconnected undercut is a great choice for men who want a different and intense cut. It is a custom cut that you can see here, and it plays on the shape of the head and allows for movement on the top. This style is a great choice for men of all ages, but it's important to discuss your options with your stylist.
This type of undercut can look great with fringe. It will contrast the sides and keep the style balanced. You can add spikes to the fringe to make it look more interesting. If you have curly hair, you can enhance your disconnected undercut with a pompadour, giving the illusion of volume.
Layered undercut
A layered undercut is a great option for guys who want a hairstyle with a bit of depth and fullness. The added layers amplify hair, making it appear voluminous. To get this type of cut, you should first determine how much layering you want. Then, you can ask your barber to trim your hair into shorter and longer segments.
This style is a versatile choice for men and women. Depending on the wearer's mood, the layered side can be revealed or covered. This look is also a great choice for women who don't want to sacrifice length. In addition to its versatility, an undercut can be maintained at home using an electric clipper or a steady hand.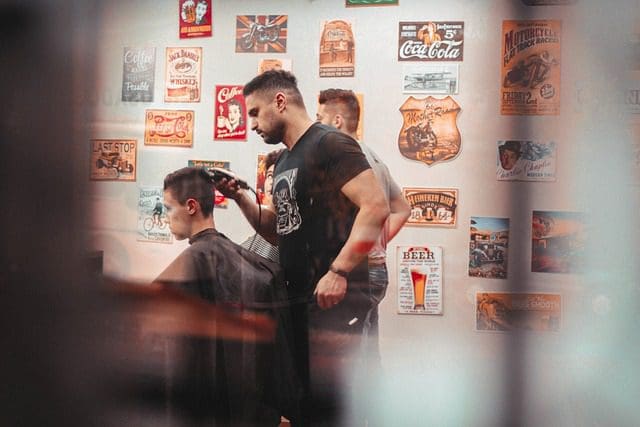 Faux Hawk
The Faux Hawk haircut is stylish for men with medium to fine hair and a square face. This haircut is versatile and can be worn in various ways. The best way to style the faux hawk is to use styling products that add volume. You can also use a lightweight pomade or mousse to keep the curls in place.
Faux hawks can be dyed to add extra color and contrast to your hairstyle. A faded faux hawk looks better on men with short, medium, and long hair. However, it is important to maintain the basic shape of the style. Faux hawk hair cuts are generally considered to be a beginner-friendly style. It is a great way to add a bit of drama to your regular haircut.
Long layered haircuts
Long-layered haircuts are great for adding volume to your hair. They can also make thick tresses appear lighter, especially if you have wavy or curly hair. They also have dozens of styling options and don't require much drying time. You can experiment with color and texture to find the perfect long-layered haircut.
This cut flatters most facial shapes and looks great on people with oval, heart-shaped, or round faces. It also adds volume to fine hair. To pump up this style:
Use a curl-boosting product and a large curling iron.

Start with large, vertical curls and alternate directions with every other curl.

Once the curls are arranged, separate them with your fingers and finish with a light holding spray
For your next appointment in a hair salon montreal.
Featured Image by StockSnap from Pixabay