The following post is from Myra of My Blessed Life: 5 Resolutions for Your Home Decor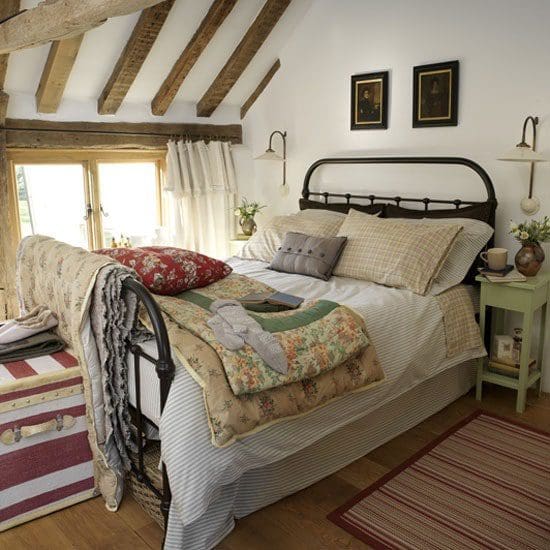 With the start of a brand new year, most of us make resolutions about health, finances, and time management, but home decor resolutions often don't make it on our lists.  Home is a sanctuary, a place of relaxation and memory-making. Today, I'm sharing five easy home decor resolutions to make your home a more beautiful and enjoyable space.
1. Organize cluttered spaces.
Stacks of mail on the kitchen counter piled paperwork in the study, and socks that need to be matched tend to get overlooked at my house during the busy holiday season.  Now is the time to prepare a plan of action to clean up the clutter and create a plan to keep clutter at a minimum. An organized home is a less-stressful and more enjoyable place to be. Mandi has incredible resources for organizing your home at Organizing…Your Way.
2. Make one small update each month.
Write down the goals and dreams that you have for your home.  They can be big or small. Then write down small steps to achieve those goals.  Commit to making one small update or change each month.  From painting a room and installing curtains to cleaning the carpet or rearranging furniture – whatever your goals are, make them happen this year!
3. Paint a piece of furniture.
Do you have an old side table, dresser, or chest that could use a new coat of paint? You don't have to be an expert to achieve good results.  Yard sales and thrift shops are fabulous resources for finding furniture that needs to be sanded and painted.  My favorite painted piece is my apple green desk.  I took a risk painting it a bright green, but it still makes me smile, and it's perfect for every season!
4. Grow a house plant.
This one is at the top of my home decor resolution list.  I have the brownest thumb in history, and I kill every living plant that enters my home, even those that stay outside. House plants are a wonderful way to add "life" and color to a space. From the research that I've done, orchids, jade, and aloe vera are relatively easy to care for.
If house plants aren't your thing, then perhaps you could resolve to purchase fresh flowers once a month to add a special burst of color to your home.
5. Branch out from your decorating comfort zone.
If you're stuck in a decorating rut, spend some time browsing magazines, Pinterest, and blogs to get inspired.  There's no one correct way to decorate. Just because something works for someone else doesn't mean that it will work for you.  Find what you love and go for it! Step out of your comfort zone and create a beautiful home in 2012!
Now, get busy!
Do you have goals set for your home decor in 2012?
Myra has a B.A. in Interior Design and is currently self-employed. When she's not spending time with her little man, thrifting, creating, shopping or working on a project, Myra enjoys date nights with her husband and blogging at My Blessed Life.