Are you a heavy computer user? Nowadays, there are countless computer accessories that you can buy to boost comfortability, functionality, and style. One of the most underappreciated computer accessories is mousepads.
While your mouse can work just fine while directly on top of your desk, it is recommended to use mousepads to prevent the build-up of dirt inside it, protect the surface of your desk from potential scratches, and reduce your risk of a wrist injury. They come in different sizes, designs and are made of different materials.
So if you're going for the kawaii computer setup, read on to learn more about where to buy kawaii mousepads that will complement the overall style of your gaming corner or workstation.
Types of Mousepads
There are various options for mousepads, depending on your preferences. Below are the main types of mousepads to help you choose.
Regular Textured Mousepads
Regular textured mouse pads are very common and may come with vinyl board covers, fabric, or rubberized silicon surface. The most common fabric type is a low-density rubber composite with fabric glued on top. This provides a lint-free surface for your mouse to move smoothly, as well as some cushion for you. 
Alternatively, regular mouse pads can be made from silicone rubber, wood, leather, plastic, cork, among other materials. 
Ergonomic Mousepads
Ergonomic mouse pads are specially designed to minimize the pressure on your wrist tendons. They are distinct because of the presence of supportive padding for your wrist. 
Although they come in various designs and the padding may be placed differently, all ergonomic mousepads are designed such that your wrist remains parallel to the surface of your desk when using your mouse. By keeping your wrist level to your table's surface, you can ensure that there will be less strain on the carpal tendons located in your wrist. 
Repetitive strain due to the improper position of your wrist can cause carpal tunnel syndrome. So if you use the computer for extended periods, it is recommended to get a mouse pad with comfortable padding. 
Extended Mouse Pads or Desk Mats
When you think of a mouse pad, what comes to mind is a small square or other ergonomic shape intended for your mouse only. However, extended mouse pads or desk mats have become increasingly popular in recent years, as they provide sufficient room for your mouse and your keyboard. 
Mechanical keyboards have become the preferred gear, especially by gamers. When you place your mechanical keyboard on top of a desk mat, you will also have a more pleasant typing experience.
When using a mechanical keyboard, the surface material of your table can significantly affect your typing experience. So by having a good quality extended mouse pad, the vibrations produced by striking keys can be absorbed, ultimately providing a more anchored feeling. Furthermore, the surface of your desk mat also provides extra grip and prevents your keyboard from moving out of place.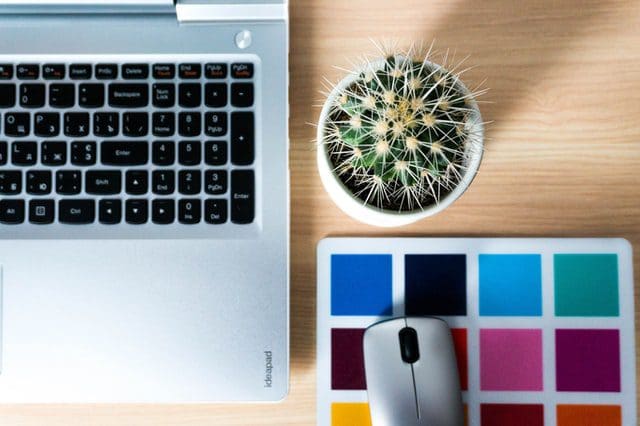 Where to Find Kawaii Mousepads
Who says mousepads should be boring? There are two ways to find kawaii mousepads. The first is through physical niche stores, and the second is online. 
Kawaii Niche Stores
The kawaii culture is popular in Japan and other parts of the world. With this, you'll find kawaii-themed stores which sell all things kawaii such as plushies, cushions, home decors, clothes, and fashion accessories, as well as tech accessories such as mouse pads.
If you're not sure if you have such specialized stores within your area, have a look around or do an online search to find kawaii shops near you.
Online Kawaii Shops
If there aren't any physical kawaii stores in your city, don't worry because you can always buy kawaii mouse pads online. As the eCommerce industry grows, more and more businesses pivot to reach more customers. By typing in a simple search query for "kawaii mouse pads," you'll surely find millions of search results.
All you have to do is explore your options.  Find a trustworthy online kawaii store that offers the best deals or promos, such as free shipping. You can also visit popular eCommerce sites like Amazon, eBay, or Etsy for kawaii mouse pads. Just make sure that you don't only evaluate based on its cuteness and price, but also the materials used and the overall quality of the product.
Both brick-and-mortar and online stores can offer attractive deals– it is just a matter of personal preference. Some people want to physically see and check the product before buying, while others value the convenience of online shopping more. 
The Most Reliable Online Kawaii Store
If you are looking for the most trusted kawaii store online, you might want to check out ookawaii. From ergonomic mouse pads with comfy padding to extended mouse pads or desk mats, they have many options for you to choose from.
Their bestsellers feature kawaii animals, food themes, anime characters, and video game-inspired mouse pads. All of their products are made with comfortable soft premium rubber that is anti-slip and static-free. Plus, the high-density texture can improve your mouse use.
The best thing about this online store is that besides mouse pads, it also offers a wide range of items such as kawaii plushies and cushions, keycaps, Nintendo Switch accessories, AirPod cases, and bags.
So whether you are shopping for yourself or someone who is a kawaii lover, ookawaii can serve as your go-to shop for everything kawaii! Visit their website and enjoy shopping!
Featured Photo by Sebastian Bednarek on Unsplash