Finding dairy-free ice cream to fit your diet may be difficult at times. Don't worry. This guide will suggest the top 5 dairy-free vegan ice cream options that you can keep a lookout for next time you are in your local grocery store or when your browsing online for your next healthy ice cream fix.
Snow Monkey
Snow monkey is definitely one of those brands you know you can count on when you need a healthier alternative to traditional ice cream. Snow Monkey provides light ice cream, fruit-based ice cream, and plant-based ice cream. You can order your favorite ice cream online. You'll never have to worry about where to get your next pint. Their flavors include Acai Berry, Strawberry, Passion Fruit, Matcha Green Tea, Maple Cinnamon, Chocolate Mint Chip, and the classic, Chocolate. With this wide array of flavors, you are sure to have a great time exploring each and every one of them. Since they are completely dairy-free, sustainability is so much higher than the ordinary dairy-based traditional ice cream.
Naturli
Naturli is here to keep you cool through the summer. Naturli, produced and based in Denmark, is made from coconut and oats. It comes in six unique flavors to keep you entertained, flavors like Salty Caramel with Roasted Almonds, Hazelnut, Liquorice Sweet Bies, Raspberry, Hazelnut, Cocoa Orange, Chocolate, and even Strawberry Swirl. 
This ice cream is known to have a thick creamy texture that is easy to scoop right out of the freezer. No more problems of waiting for the pint to soften up a bit before you dig in. This alternative comes ready to go. All six flavors mentioned above are available online whenever you need to restock the fridge with healthy options.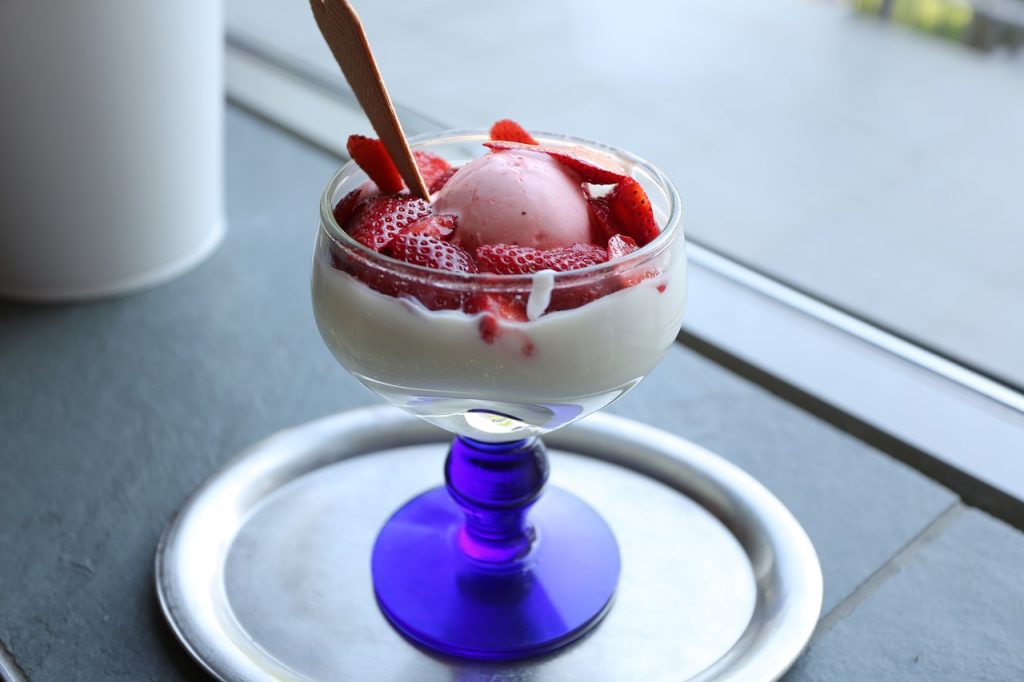 Booja Booja
This delicious vegan and plant-based ice cream brand out of Britain is relatively new to the ice cream game but definitely a force to be reckoned with. Its creamy base made up of cashews, and its natural sweetness of agave and coconut juice have quickly made it one of the favorite alternatives to ice cream. Booja Booja carries six distinct flavors designed to fit any pallet craving ice cream, Caramel Pecan Praline, Hunky Punky Chocolate, Chocolate Salted Caramel, Hazelnut Chocolate Truffle, and Keep Smiling Vanilla.
Swedish Glace
This UK brand promotes kindness in a world that tends to be a struggle at a time. They produce some of the best and most delicious dairy-free ice creams with soy and almond as a base for their flavors. They currently serve flavors such as Heavenly Chocolate, Delightful Raspberry, and Almond with a Cocoa Twist. They even serve each flavor in chocolate-coated ice cream bars so you can take each flavor with you.
Van Leeuwen
This artisanal ice cream brand based in Brooklyn started as an ice cream truck in 2008. They make their vegan ice cream out of a mixture of cashews, cocoa butter, and even coconut. They serve flavors like Chocolate Chip Cookie Dough. Crunchy Candy Swirled Honeycomb and even the classic chocolate flavor. This delicious vegan option for plant-based ice cream can be found with multiple branches all over New York and Los Angeles.
Whenever you are having a hard time finding a plant-based ice cream near you, make sure to check out this list again and visit each brand's website. Brands like Snow Monkey provides delivery services and can cater to any of your cravings no matter where you are. Choose the healthiest option!
Featured Photo by Hafidzajusaf from Pexels