Finding the perfect mattress for your family. Choosing the pressure care mattress for your family is the first step in getting a good night's sleep. However, you also need to take care of your new bed once you start using it. Besides, a little maintenance can help you get the most out of it and keep it in good condition for many years to come.
Continue reading this article to learn about why it's crucial for every mom out there to care for their mattress properly and help maintain its quality.
1. You Keep Your Mattress Clean Regularly
For most moms, taking good care of your mattress means keeping it clean regularly. So, give it a deep clean to keep dust and other dirt from building up into the mattress. In most cases, a regular vacuum can be the easiest way to clean your cushion. In case of stains and accidental spills, consider washing it with warm water and a mild detergent. That way, you can prevent the foam from getting damaged. If you clean your mattress more often, you'll be able to maintain its healthy condition for a more extended period of time.
2. You Always Make Sure Your Mattress Is Supported Properly
When you take care of your mattress, you ensure that it's properly supported. The right kind of support can help keep the integrity of the materials used and prevent premature wear. Part of taking care of your mattress is to check with the manufacturer about its warranty policy in case of damage. You can also check whether it has an adjustable foundation or if the bed frame contains the proper number of slats. Always keep in mind that your effort to ensure that your mattress has adequate support is a caring act that can help maintain its quality over time.
If you're looking for a mattress with the right kind of support, you can find them in places like top picks.
3. You Use A Mattress Protector
Essentially, using a protector from the beginning is another excellent way of taking good care of your mattress. After all, that's the easiest way to keep your bed's life span. If you have a good mattress protector, you can provide waterproof protection against accidents and spills. Plus, you can also reduce the amount of dirt, dust, and debris that can go into your bed. Moreover, it also helps safeguard the materials from damage by keeping sweat and skin oils off the bed.
Given the benefits of using a protector, you can indeed make your mattress last longer as you begin to take care of it.
4. You're Bound To Carry It Carefully
When you're determined to take care of your mattress, you'll do everything you can to prevent its damage. Caring for it means you have to carry it carefully. You can use the straps on the side to help position it properly. If you have to lift the mattress completely, you can ask many people to do the lifting together. By simply carrying it carefully to avoid damage, you can ensure its quality for a long time.
Remember, investing in a quality mattress comes with several health benefits, which is why you have to take care of it.
5. You Give It A Regular Checkup
Taking care of the family's mattress is also about giving it a regular checkup. A checkup every six months can make sure if the castors and legs need to be tightened. It can also help you preserve the longevity of your mattress. If you want to protect your investment and give your family a good sleep every night, get your mattress checked regularly.
6. You Install Your Mattress Properly
When you take care of your mattress, you also ensure its proper installation. Like any other home appliance or furniture, your bed also needs to be installed properly to avoid damage and make it last longer. If you're not familiar with the installation process, calling a professional for the setup can be a smart idea. A properly installed mattress is essential to its longevity and your family's comfort. So, make sure all the installation guidelines are followed. Doing so is definitely a mom's way of taking care of the cushion to preserve its quality.
7. You Don't Treat Your Mattress As A Trampoline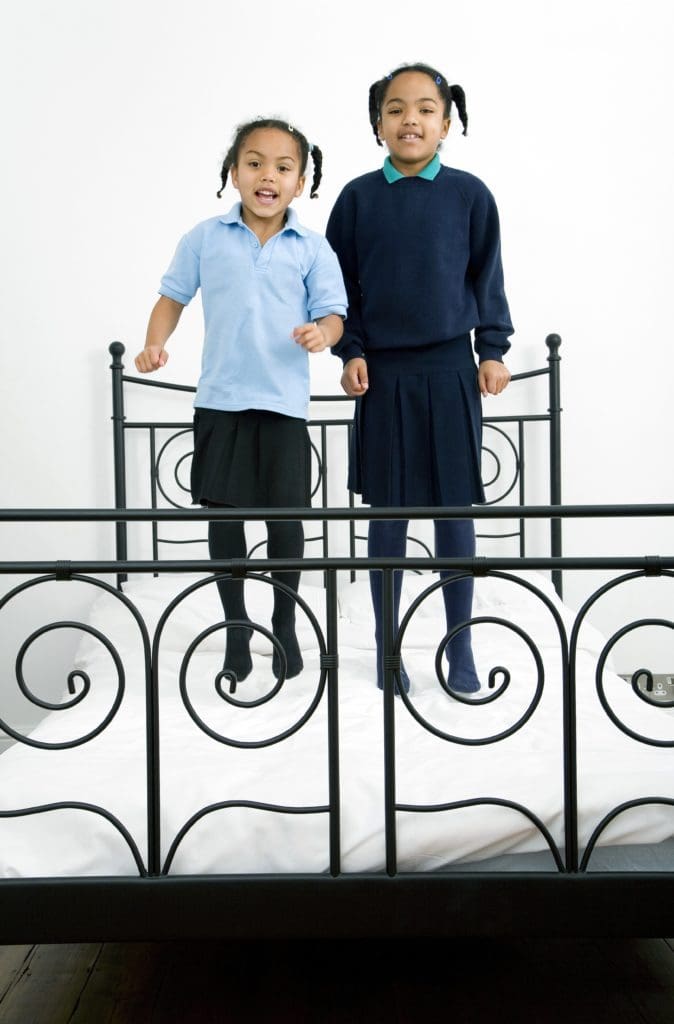 If you have kids, chances are they'll keep on jumping on the bed. However, you should remember that your mattress isn't a trampoline. Even if it's hard to resist the temptation, always remind your children not to jump on it. Jumping on the bed can cause damage to the internal components inside it. And since you've spent some of your money to have a beautiful mattress, you'd certainly want to take care of it like an investment.
Conclusion
Taking the time to keep the quality of your mattress in good shape will benefit your family's sleep regimen and overall health. By following these practices, you can successfully take care of your mattress and help keep its quality for a long time.