Every couple has a different vision of the perfect honeymoon. For some, it's about the beachfront or romantic dinners; for others, it's about finding thrilling activities and scenery. However, when booking a hotel for your honeymoon, the location can make all the difference.
Gatlinburg is a small city nestled in the foothills of the Great Smoky Mountains, offering breathtaking views and plenty of outdoor activities. Whether you're looking for a peaceful, romantic getaway or an adventure-filled trip of a lifetime, you can find it in Gatlinburg. That's why it's essential to choose a top Gatlinburg hotel close to your desired amenities and attractions.
Here are a few reasons why location is so important when it comes to choosing a top Gatlinburg hotel for your honeymoon: 
1. Proximity to attractions. 
The best places to stay are close to the attractions and activities you're interested in, whether a short walk to a nearby restaurant or a quick drive to popular outdoor activities like zip-lining or riding the aerial tramway.
Having the convenience of proximity can make your honeymoon that much more enjoyable. For instance, the Sidney James Mountain Lodge is just a few minutes away from popular attractions and activities, including hiking trails and an outdoor swimming pool. It's undoubtedly the top Gatlinburg hotel for couples seeking a convenient and romantic getaway. Now, isn't that an ideal way to start your honeymoon? 
2. Easy access to nature. 
Gatlinburg is known for its incredible natural beauty. You must pick a place that offers easy access to outdoor adventures. Whether you're looking for a peaceful nature walk or a thrilling experience, having easy access to the great outdoors can add a unique element to your honeymoon. However, choosing a location close to other attractions, like restaurants and bars, is also essential. And once you've chosen your hotel, don't forget to check out the city's abundance of outdoor activities and attractions. 
3. Easy access to transportation. 
Gatlinburg is only a short drive away from popular cities like Knoxville, Pigeon Forge, and Sevierville. This makes it easy to explore nearby towns and attractions and provides easy transportation options for couples who want to visit farther destinations. It further adds to the convenience and ease of your honeymoon. And once you are done exploring, you can easily return to your cozy hotel for a romantic evening and restful night's sleep. Remember, it's not just about an ideal honeymoon destination but the perfect way to start your life together. 
4. Privacy and tranquility. 
A location never to be overlooked when searching for a hotel is privacy. Some of the best places offer secluded settings, away from typical city bustle and noise. It ensures that your honeymoon is both peaceful and romantic. From private balconies to natural surroundings, a Gatlinburg hotel can provide the perfect getaway for couples after a romantic night out. 
Besides the mesmerizing mountain views to cozy cabins that overlook a bubbling stream, Gatlinburg offers plenty of private retreats for couples who want a romantic and peaceful honeymoon. And while you're at it, why not take in the smells of fragrant pines and stroll through the city's picturesque streets? Now that's what we call serenity.
5. Affordable prices. 
Gatlinburg offers great value for your money, so .you can have the honeymoon of your dreams without breaking the bank. Whether you choose a cozy cabin in the woods or an elegant hotel with all the amenities, don't forget the great shopping and dining options the area offers. It allows you to splurge a little and have a truly unforgettable honeymoon experience. Furthermore, Gatlinburg is known for its affordable hotels and vacation packages that make your honeymoon even more affordable. So, don't forget to take advantage of the great deals for your honeymoon. Any location can be unique for couples, but Gatlinburg is one of the best places to begin your life together.
6. Easy access to activities and amenities. 
Try picking a hotel that offers easy access to activities, attractions, shopping, dining, and other amenities. Gatlinburg offers everything you need, from shopping malls to local restaurants, for an unforgettable honeymoon. And with its great variety of attractions and activities, it's easy to find something for everyone. Whether you're into hiking, rafting, or sightseeing, Gatlinburg has it all. And with its unique attractions, you'll never run out of things to do on your honeymoon. In addition, Gatlinburg offers plenty of ways to relax and unwind, from outdoor spas to cozy cabins. That's what we call an ideal honeymoon!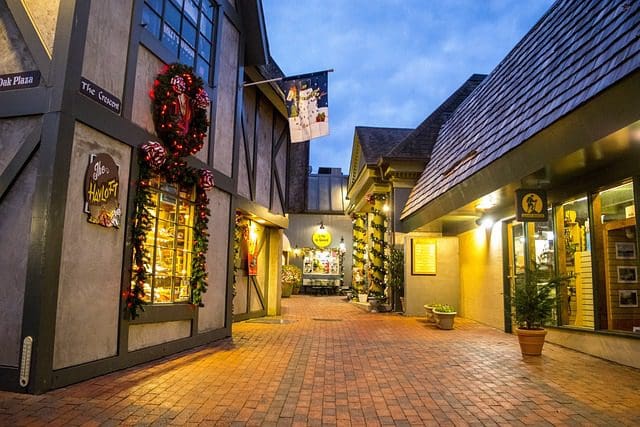 7. A romantic atmosphere. 
Imagine taking a romantic walk down the streets of Gatlinburg, hand in hand with your spouse. The beauty of the area and its quaint charm will provide the perfect backdrop for your honeymoon. Furthermore, Gatlinburg offers plenty of romantic spots to explore and create memories that will last a lifetime. From the panoramic views of the Smoky Mountains to cozy restaurants, you can find the perfect spot for your romantic celebration. Every location has its own unique atmosphere to provide you with an unforgettable honeymoon.
8. A great place to make memories. 
When it comes to finding the perfect location for a honeymoon, Gatlinburg is hard to beat. From its breathtaking views and romantic atmosphere to its abundance of activities and attractions, Gatlinburg offers everything you need for a memorable honeymoon. So, whether it's your first visit to this mountain town or your hundredth, Gatlinburg provides the perfect backdrop for a romantic and unforgettable honeymoon. So, what are you waiting for? Start planning your honeymoon.
Summary
Gatlinburg offers breathtaking mountain views, cozy cabins, and great value for your money. With its easy access to activities and amenities, this mountain town offers everything you need for an unforgettable honeymoon. Plus, its romantic atmosphere and many attractions make it the perfect place to make memories together. So, don't wait any longer – start planning your honeymoon in Gatlinburg today! 
Gatlinburg is the perfect destination for couples who want a romantic, memorable, and affordable honeymoon experience. So don't wait any longer – start planning your Gatlinburg honeymoon today!
Featured Image by hutchcc from Pixabay