Choosing a Christmas gift for your boyfriend or husband can be immensely difficult. There can be no two opinions about it. There is a husband who gifts himself everything he wants. There's a boyfriend whose taste is as temperamental as it can get. There's a brother who doesn't like any gift enough. Then there's a father who doesn't want any gift. He is content with what he has. It's a herculean task to choose gifts when such endearing men surround you. We didn't want to leave you high and dry, so we have prepared a list of gifts that the men in your life you might admire. 
Clothes from the Youth Folk Collective
The natural organic fibers are used in the composition of comfortable shorts and shirts, which are adventure and activity-friendly. The garment designed at the Young Folk Collective is environment friendly and holds a story of tradition, and further promotes sustainable handmade products.
Watch Club Gift Cards
Yes, it's difficult to understand if he is an Armani, Daniel Wellington, or a Fossils guy. He can tell Watch Gang about the look he prefers, i.e., whether it is leather, diamond, or gold – and let them make a guess. Voila! He has a new accessory now. For a high-quality watch, consider a Rolex Daytona.
Portable Photo Printer
There are digital devices like phones and cameras to capture moments. You can also get them printed later, but some moments deserve to be made tangible at that very moment. Gift them a wireless portable polaroid for such moments.
Beer Subscription
After the year we have been through, they would love a monthly, bi-monthly, quarterly delivery of specially crafted beer for him from every corner of the country. It will only encourage him to crack open that cold brew sooner.
Urban Map Glass
For a traveler and an enthusiast of fine drinks, this will be a perfect gift. They can toast to their favorite city while drinking whiskey from that etched glass.
3-in-1 Charging Stand
We know that if we are closest to someone in the house, it's the charger and the sockets. With so many Bluetooth and smart devices around, there is no end to the charging process. This 3-in-1 nightstand-friendly charging device will be the perfect gift for anyone. It will charge the most-used gadgets, i.e., smartphones, AirPods, and smartwatches, at the same time. The stand is sleek and doesn't come with chargers or cords. It might as well become the replacement of the traditional chargers. 
Customized Vinyl Records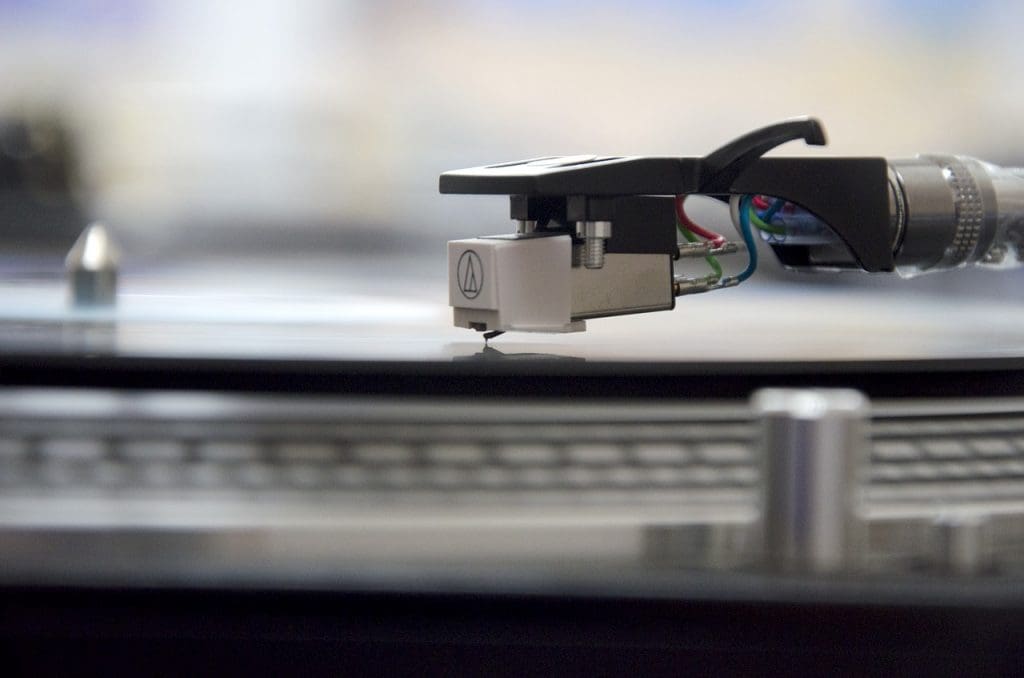 If you are a musical couple and have songs for a special moment, say first dance, or the first moment of professing love. Send that song to Etsy Seller. They will turn it into a unique print and add messages of your choice.
Whiskey Stones Gift Set
Only a true whiskey lover knows the essence of enjoying whiskey's true taste before it gets watered down. So if any special man in your life is a connoisseur of whiskey, this would be a beautiful gift for them. The whiskey stones do not let the whiskey get watered down, so its actual taste can be enjoyed.
Bottle Loft Magnetic Strips for Beverage Bottles
The apt gift for beverage lovers, without losing too much space in the refrigerator. For beer lovers, it's a boon. They are neodymium magnet strips that are strong enough to hold six of your beverage bottles to the refrigerator roof.
Portable Campfire
If he is a trek or an adventure enthusiast, he will love this. It's even helpful if you want to set up a campfire in the garden as well/ this portable campfire gives him more than three hours of burning time, with absolutely zero preparation. This means that he can concentrate on the real stuff for having a campfire- like how many chicken pieces to roast.
Beard Oil Set
If you love his bearded look, you will want to give him this. It's the beard oil set for him to soften his facial hair while having an option to choose from the three types of fragrances.
If you want your man to receive a unique gift, you can give him a Japanese swords.
We hope that these suggestions will help you choose the perfect gift for the important men in your life without making the process much annoying.
Featured Image by Wolfgang Eckert from Pixabay