San Francisco, famous for its summer fogs and cable cars, has long been a favorite California tourist destination. Several hills, perched on a peninsula between the dazzling San Francisco Bay and the Pacific Ocean, are home to pleasantly different neighborhoods and stunning streetscapes.
With its distinct culture, panoramic vistas, and fantastic food scene, it is no surprise that San Francisco is one of the most visited cities in the United States. Use convenient and easy bag storage facilities like bag storage San Francisco while you go exploring this popular California city.  Just remember to pack warm clothing. The famous remark "The coldest winter I ever experienced was a summer in San Francisco" was not written by Mark Twain. Still, it is a fairly accurate description of the city's weather. 
Let us explore and look at 15 Top-Rated Attractions in San Francisco.
1. The Golden Gate Bridge
The Golden Gate Bridge spans San Francisco Bay is a California landmark. It is the city's most photographed location, with the orange structure backed by blue water or, in many cases, peaking through low-lying clouds. The flood-lit structure is as impressive at night.
The Golden Gate Bridge, which connects San Francisco to Marin County and other districts further north, was once named the best man-made sight in the United States by the United States Travel Service. The bridge, which opened on May 28th, 1937, took four years to build and was the longest suspension bridge globally at its completion, measuring about two miles in length.
There are suitable vantage points for a superb bridge view or for those interested in shooting the bridge. Nob Hill, noted for its wealthy old houses, provides some stunning bridge views from the San Francisco side.
2. Alcatraz Island
One of America's most infamous prisons is the historic and renowned Alcatraz Prison, located on Alcatraz Island in San Francisco Bay. It lasted for nearly three decades, closing in 1963 and reopening as a tourist attraction in 1973. Some of America's most well-known criminals were imprisoned here, including Al Capone and the "Birdman," who inspired the fictional film The Birdman of Alcatraz.
You can take a ferry to the island and explore the site while listening to an excellent audio recording that provides a look at life in the jail rather than a chronological list of facts. Former Alcatraz convicts and guards even lend their voices to the narration.
During its 30-year history, the prison received a total of 1,576 offenders. Even though 450 cells were measuring around 10ft by 4ft, there were never more than 250 at any given time. At times, the number of guards and employees outnumbered the number of inmates.
While most visitors come for the history or the novelty of witnessing a former prison, the island is also a popular breeding site for seabirds.
3. Hike and Picnic on Angel Island State Park
Take a 25-minute ferry ride from Pier 41 to Angel Island State Park for a fantastic getaway to nature if you're searching for a non-touristy thing to do in San Francisco. Angel Island, the largest natural island in San Francisco Water, offers breathtaking vistas of the surrounding bay.
Hiking or motorcycling on the well-kept pathways allows you to take in the beautiful environment. It is possible to trek up to Mount Caroline Livermore, the island's summit at 788 feet, where the views are spectacular. There are also five picnic spaces, eleven campgrounds, and various sandy beaches for walking and sunbathing on the island.
4. Ghirardelli Square
Ghirardelli Square is located in the Fisherman's Wharf neighborhood and is surrounded by stores, galleries, and restaurants in rebuilt industrial buildings. The square was inaugurated in 1964 as the first of many projects to revitalize abandoned factory complexes.
Ghirardelli's historic red-brick chocolate factory has been transformed into a destination for shopping, art enthusiasts, and people looking for entertainment or a delicious lunch. Itis is a terrific location to go to if you like chocolate and try different delicacies. Its belfry is based on the one at the Château de Blois in France. Later additions include rose gardens with fountains and terraces with beautiful views.
5. Golden Gate National Recreation Area
The Golden Gate National Recreation Region is not confused with Golden Gate Park, a vast natural area across the Golden Gate Bridge from downtown San Francisco. This 600-square-mile area in Marin County is a Biosphere Reserve and home to various attractions. It's also a lovely spot to unwind and enjoy nature.
There are walking routes, camping, picnic areas, and gorgeous beach sections throughout the park. The Golden Gate Bridge may be seen from some of the beaches. The park is also a historical site, as it is home to the historic Fort Baker, a former US Army garrison from the early twentieth century.
6. de Young Museum
The magnificent de Young Museum, located in Golden Gate Park, houses an extraordinary collection of artworks worldwide. Its numerous paintings, sculptures, and photographs are a delight to view, but the building itself is equally spectacular due to its unique architecture and big viewing tower.
The fine arts museum opened in 1895 houses nearly 27,000 anthropological objects and works of art from Africa, Asia, and Oceania. While some of its galleries include vibrant fabrics and costumes, others concentrate on European paintings or American decorative art pieces. The museum also offers temporary exhibits and concerts regularly.
7. Coit Tower
The spectacular Coit Tower, positioned atop Telegraph Hill, is another San Francisco attraction with some of the best views in town. From the top of the slender white tower, you can take in stunning views of the harbor, city, and landmarks like Alcatraz and the Golden Gate Bridge.
It was built in 1933 and featured excellent Art Deco architecture and vibrant frescoes in the American Social Realism style that cover its interior. The 210-foot-tall tower in Pioneer Park is now a National Historic Landmark and an iconic element of the city's skyline, depicted in numerous films and TV series.
Traveling from one location to another necessitates transportation and caution, whether alone or in a group. According to statistics, distracted driving is the most common contributing cause of car accidents in the United States. manufactured
Being involved in a serious vehicle accident caused by an irresponsible driver is upsetting. The injuries you incurred could impact your life forever because a San Francisco driver broke traffic laws and regulations.
If this has happened to you, the first step in seeking compensation is to contact a well-known San Francisco personal injury attorney as soon as possible. The losses you've incurred need accountability, and a San Francisco attorney can help you so you don't have to fight for your rights alone.
8. Fisherman's Wharf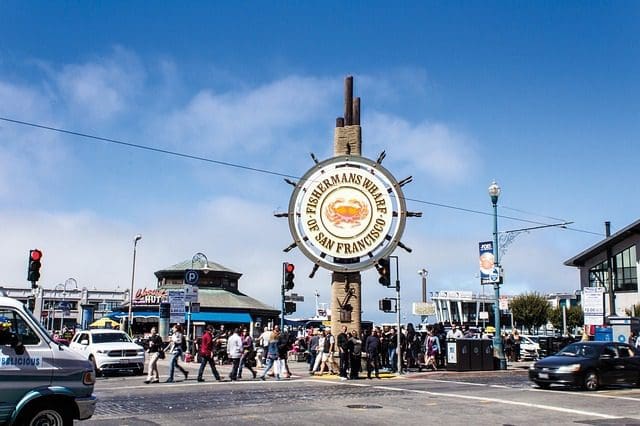 Sherman's Wharf is a renowned tourist destination in San Francisco. If you're visiting the city for the first time and only have a day or two to explore the sites, Fisherman's Wharf is one of the greatest spots to go. This historic district, formerly known as San Francisco's Little Italy, is famed for its stores, restaurants, and picturesque setting along the waterfront. The views back towards the city from Pier 39 are spectacular.
It's a pleasant spot to walk around and get a feel for the city. You may also schedule a fishing charter or take a sightseeing cruise from here for excellent views of the city. The docks around Pier 39 are among the best places in town to see sea lions.
9. Twin Peaks
If you're looking for even more breathtaking views of San Francisco, climb to the two towering Twin Peaks near the city's geographic center. The barren and desolate hills provide spectacular views, with sunset being a particularly memorable time to visit.
The Twin Peaks, which stand roughly 925 feet tall, are preserved as part of a park, with beautiful flora and wildlife covering their slopes. At the same time, you can just drive to the top, some good hiking trails and some incredible vistas.
10. Ride the Cable Cars
Cable cars were installed in 1873 to assist inhabitants in navigating the city's many slopes. Today, the few preserved cable cars provide tourists with an excellent opportunity to explore the city historically. Since 1964, these tram-like vehicles have had the distinction of being the only public transportation system to be designated as a historical monument.
You can also take the cable cars to key tourist attractions like Fisherman's Wharf, Ghirardelli Square, the Ferry Building, Nob Hill, and Lombard Street. Tickets can be purchased on the cable car, or if you plan on taking more than a couple of rides or staying for a few days, consider purchasing a pass.
11. Presidio of San Francisco
The Presidio, which occupies the northern tip of the San Francisco Peninsula, is another enormous military installation turned into a gorgeous park. It is part of the Golden Gate National Recreation Area and has beautiful architecture, great outdoor activities, and breathtaking views.
It was once off-limits to the public, but it now features woodlands, rolling hills, and coastal bluffs with spectacular views of the Golden Gate Bridge and the Pacific Ocean. There are excellent exhibitions about its history and ecology in visitor centers, and you can also see the historic fort, batteries, and art projects.
12. Legion of Honor
The California Palace of the Legion of Honor in San Francisco is a gorgeous museum. It was housed in an extraordinary Neoclassical Beaux-Arts edifice in an incredible location. Alma de Bretteville Spreckels, a socialite, philanthropist, and art lover, presented the Legion of Honor. Because of her passion for all things Parisian, the museum was created to duplicate Paris's Palais de la Légion d'Honneur.
The Legion of Honor museum houses an outstanding collection of European decorative arts, sculpture, paintings, and antiquities from the Mediterranean and Near East. This museum's entry includes same-day access to the de Young Museum.
13. Palace of Fine Arts
The Palace of Fine Arts in San Francisco is the only structure from the 1915 Panama Pacific Exposition. This classical-looking tower, which is on the National Register of Historic Places, is attractively positioned on a lagoon that reflects the mirror image on the surface of the calm water as ducks and geese glide by.
The palace and the gardens have been renovated and are now used for art exhibitions and concerts. The Palace of Fine Arts Theatre has a capacity of 1,000 people.
14. California Academy of Sciences
The California Academy of Sciences is an architectural masterpiece and a comprehensive museum in Golden Gate Park. This cutting-edge "green" structure with a sustainable design features a 2.5-acre Living Roof covered in native flora and even undulating hills to fit the natural environment. Solar panels on the roof create electricity, and the earth acts as natural insulation. 
The walls are mostly glass, allowing for plenty of natural light.
There is a fantastic natural history museum, planetarium, aquarium, rainforest, and more on the inside.
15. Day Trip to Napa Valley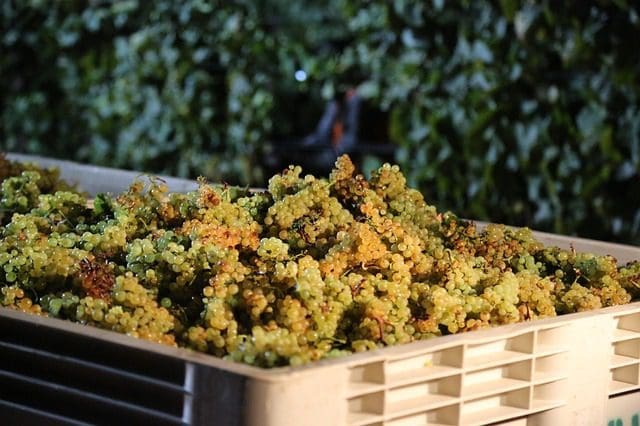 Napa Valley and Sonoma Valley, both less than 1.5 hours from San Francisco, are California's best-known and largest grape-growing regions. 
Many people come for a day excursion to enjoy the scenery and stop at the attractions along the way.
Napa is one of the largest California cities north of San Francisco, located at the southern end of the valley of the same name, 52 miles from San Francisco. It is a breathtakingly beautiful place with a drier climate than the coastal districts. It was established in 1848 and is named for the long-extinct Napa Indians. The Napa Mountains constitute the western limit. The Howell Mountains constitute Napa County's eastern boundary and shield the valley from storms.
San Francisco is a city with a lot going for it. It's a liberal, technologically advanced city with fantastic food, spectacular views, and quirky culture. However, San Francisco can be difficult to traverse and is one of the most expensive cities in the United States. It is a great place to work from home. So, have fun in the city, but be cautious.
Featured Image by Pexels from Pixabay