Discovering the best way to live your life is an ongoing journey. It requires time, education, and experience. During this journey, you may have noticed a lack of freedom in your life. If this is the case, here are four ways to begin living freely.
1. Travel Frequently
While staying in one spot can be tempting, especially if you're an introvert or a homebody, it may be limiting your freedom. So, it's wise to at least try traveling. When planning such a trip, you'll want to start by finding the perfect destination. If this is your first major vacation, you might want to plan several stops. On the other hand, you may have a specific intention in mind. For instance, two partners might want to find the best Greek islands for couples. Try to choose something that's out of your comfort zone. As long as this area is safe, it can provide an enlightening look into other cultures. Once you've decided on a spot, you'll want to make plans. Look into the location's major attractions and cultural landmarks. If you're not interested in some of these options, don't worry! After all, you're looking to gain freedom. Follow your heart and do what sounds fun and begin living freely.
2. Consider Your Possessions
Sure, buying something can bring you happiness for a while. However, keeping items for years may hinder your freedom. For one thing, doing this can create a lot of clutter in your life. Having more space available may increase your sense of contentment. Not to mention that organization helps to calm the mind! Also, keeping possessions too long may make it hard to move on. You could find yourself getting trapped in the past. A particularly pressing aspect of this is fashion. If you have had the same clothes for years, you'll have trouble developing a new style. Because of this, it's wise to look over your current possessions. If you're unsure what to give away, you can always try using various decluttering methods. One that's become particularly popular is the Marie Kondo method. This involves determining whether an item "sparks joy," as well as thanking the things you give away.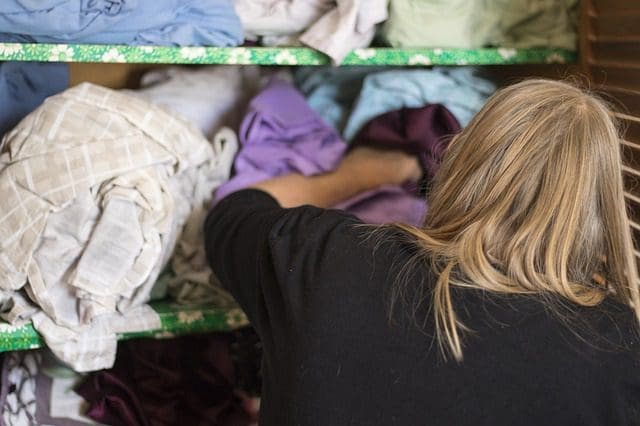 3. Listen To Others
Following your own beliefs and ideals is definitely conducive to freedom. However, you may also find freedom through listening to others. After all, your current beliefs and values might be keeping you from enjoying life. For instance, many people are uncomfortable expressing certain personality traits in public. However, talking to others could take this fear away. To start listening more, you'll need to practice. This doesn't happen overnight. Try to engage more in every conversation you have, even those you don't find interesting. You should also seek out more conversations, particularly with people you don't often meet. If you can't find such individuals in person, seek out friendships on social media. Just be sure to stay safe and avoid online predators. While engaging with others can be hard, especially if you're an introvert, it may introduce you to new ideas and opportunities.
4. Practice Meditation
Living freely demands a high level of confidence in yourself, as well as an understanding of who you are as a person. If you don't possess these qualities, you'll have difficulty letting go of society's restrictions. So, you'll want to work on getting to know yourself. A great way to do this is by practicing meditation. Generally, meditation involves a period of self-reflection in which you quiet your mind. The goal is usually to create a stronger connection between mind and body. Fortunately, if you don't think you can handle sitting for a long time, there are many ways to practice meditation. You can always try more physical versions, such as movement meditation. Also, there are many different things you can focus on. There are plenty of free spiritual healing courses online for you to try out. 
This journey doesn't have a concrete end. In fact, you'll probably be on it for the rest of your life. However, the work is worth the reward. Examine yourself and find ways to change your current lifestyle.
Featured Image by Nina Evensen from Pixabay