Regardless of where you live, the chances are that Covid-19 has affected your day-to-day life in some form or another. Sadly, it may be likely to affect you over the forthcoming holiday season too. For many, travel restrictions coupled with limited numbers being allowed to get together may result in things being slightly different from usual. Perhaps you are unable to see your family this year or have had to cancel travel plans.
Whatever the situation, it's a good idea to make the most of it regardless. Granted, it might not be what you are used to, and it may not be what you envisaged before coronavirus came along, but it can still be fun. 
Here are four ways to keep the Christmas and New Year's holiday spirit alive during COVID-19.
Arrange online gatherings with family and friends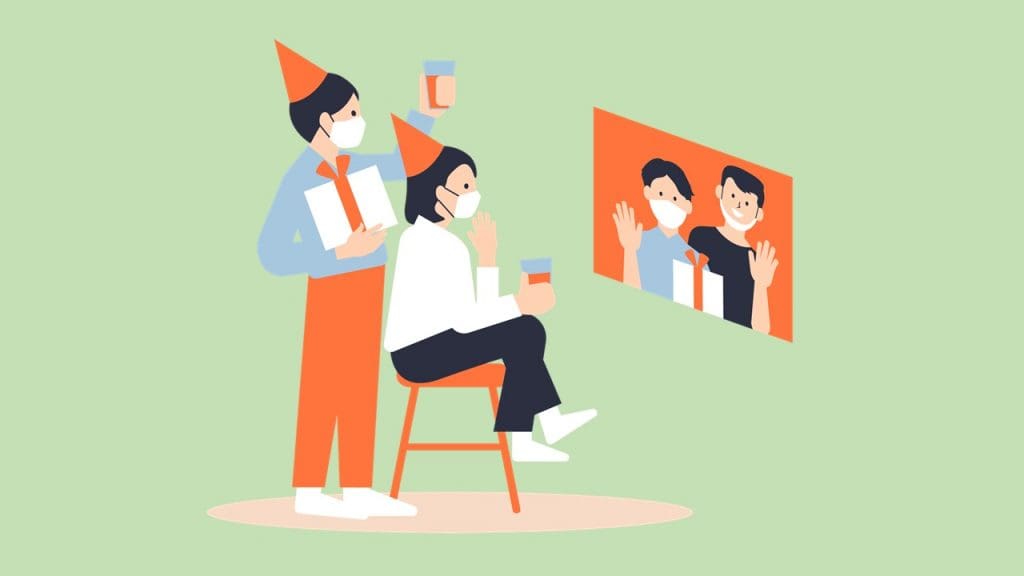 You may not be able to visit family and friends in person, but thanks to the powerful technology we have at our disposal these days, you can have virtual get-togethers instead. Arranging online meetups with loved ones using Facetime or Zoom is a great way to catch up with them and see them face to face.
If you want to step things up a notch and add even more fun to the experience, host a team quiz or arrange some other fun games that you can all play together online.
Send cards to loved ones
Many people will be alone at Christmas this year or, if they have been directly affected by the virus, they may be in quarantine over New Year's. You may not usually send greetings cards over the holiday season, but under the circumstances, this year might be the time to deviate from that. There are lots of different cards to choose from to cover an array of different moods and sentiments. 
A card to let someone know that you are thinking of them can brighten their day and help keep the holiday spirit alive. 
Put up Christmas decorations earlier than usual
If you have kids and haven't yet put up your Christmas decorations and tree, it might be a good idea to do it now. It's been a year of doom and gloom, so having lots of festive ornaments and decorations dotted around the place can only brighten the mood.  
Many people are making a special effort to decorate the outside of their homes this year too. It's a brilliant opportunity to take the kids out on a drive around and see all the magical lights and beautiful decorations on display.
Make the most of online shopping
You may usually spend hours at the mall buying gifts for your children and family, but you might not be able to do that this year due to current restrictions. The great news is that online shopping has never been easier, so you can do it all from the comfort of your sofa instead.
Many people will be facing the same issues, so it's a good idea to start shopping now before stocks deplete. Online shopping has many benefits and is a lot less stressful anyway, so it may be one of the few positives to come out of this terrible pandemic. 
Featured Image by rawpixel.com