Are you grateful for someone in your life? Perhaps they went out of their way to help or assist you. It's always a polite and thoughtful idea to say thank you for their gesture. Acknowledging a loved one or friend will make them feel as good as you do! Browse the unique and heartfelt ideas on this list, and you'll find the best way to show thanks and appreciation. 
1. Give a Delicious Treat 
Everyone loves a sweet treat, so feel free to give a special gift! We recommend gourmet chocolate bars made with plant-based ingredients. After all, they're wholesome and delicious. Who knows? You may offer your loved one their favorite new dessert! These days, you'll find vegan and organic flavors for everyone. Our favorites include truffle-filled dark chocolate bars and fudgy dark chocolate. 
If you want to elevate your chocolatey present, plenty of plant-based chocolate features lush fruit-forward chocolate and creamy oat milk chocolate. Give them something unique and indulge their senses with dark chocolate featuring bold coffee truffles or vegan oat milk chocolate. Chocolate gift boxes include many of these flavors, and the impressive presentation will show your sincere gratitude. 
If you're crafty in the kitchen, your own baked goods will add a heartfelt touch. We recommend investing in quality plant-based baking essentials such as unsweetened baking chocolate and unsweetened cocoa powder to create something impressive. The attention to detail will create the delicious cookies or cakes they love. Another unique idea is to give them gourmet drinking chocolate. A package of bittersweet drinking chocolate crumbles and a recipe for hot cocoa or mochas are sure to inspire the imagination and keep them cozy. 
2. Write a Heartfelt Message  
Do you want to tell someone how much you appreciate them? Go "old-school" with a handwritten note! It'll give you the time and space to say the right words. Besides, handwritten messages are impressive to look at. They're special because you can save them forever. At the same time, everyone loves a personalized card or letter because they're rare to receive and show you took time out of your busy schedule. 
If you like this idea, it can be more than writing a thank you letter with a blue pen on white paper. Create a beautiful picture with your choice of colored paper. You can even layer colors. Use an elegant fountain pen or colored pens to make the experience special. Make a splash by including an artistic drawing or a personalized poem. Then, mail the note or deliver it by hand. 
Take your heartfelt message up a notch and go digital when you record your voice and turn it into an audio file. It's also possible to create a short, illustrated video! Some companies will let you print your message on a gift, like a canvas art piece or a cozy blanket. You can even write a letter and turn it into a song with instrumentals like a guitar or piano. 
3. Spend Quality Time  
Quality time will show someone your appreciation and gratitude. Consider inviting a loved one to spend the day bonding with a fun activity! Saying thanks can mean planning and organizing a new experience. Pick up the event tab or host a get-together in the comfort of your home. Are you both into activities like walking nature trails and baking delicious treats? You'll create a memorable experience by including your shared hobbies and interests. 
Maybe you're saying thanks to a child or teen who finished their chores or did something responsible. Quality time is an excellent way to reward them and show you care. Try your hand at a few carnival games or take a family pottery class together. Or let loose at the movies or an arcade for an exciting, memorable event. 
Another idea is to volunteer for a cause dear to someone's heart. Return a much-needed favor or spend some time helping someone complete a task. You'll show you care when you advocate for a cause or non-profit. You can also donate some of your time to their company or business.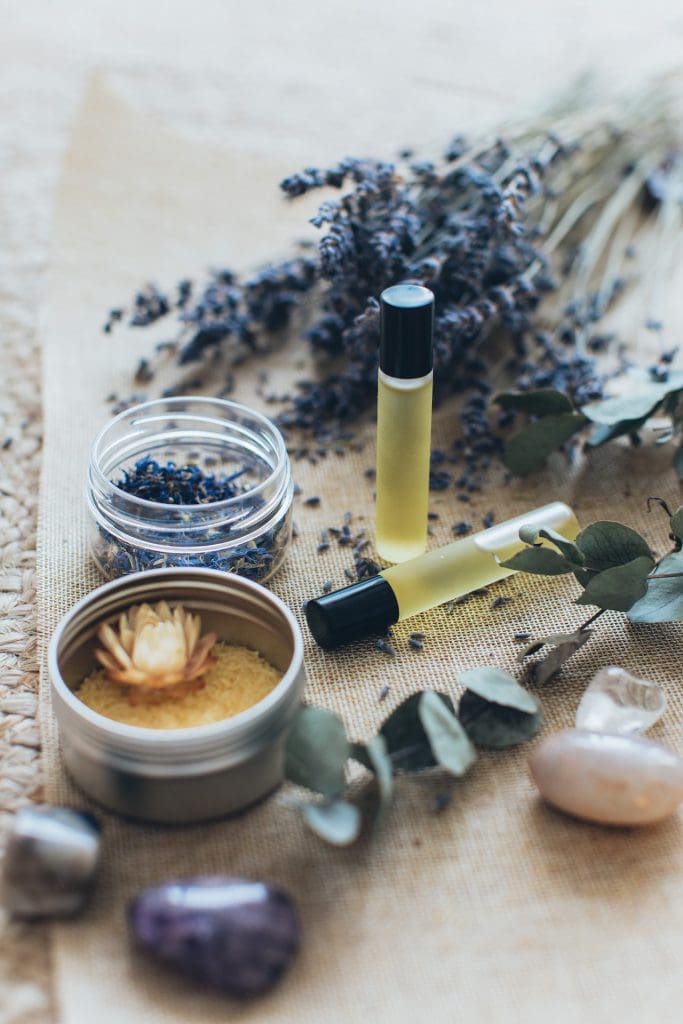 4. Give a Self-Care Item  
When someone goes out of their way to help you, it's natural to want to offer a token of appreciation. There are many creative ways you can achieve this at different price points! Self-care items are beautiful gestures because they help to nourish and nurture. We recommend unique gifts they won't get from anyone else, such as a sleek electric kettle with a temperature control feature. They'll make hot tea or coffee whenever they feel inspired. Include a tea set or bag of ground coffee for an extra special gift. 
Other simple yet impressive self-care gifts include aromatherapy soap sets and beautifully scented candles. Give the gift of green with a set of potted herbs or a ceramic pot featuring a pretty flower. A mini skincare gift set featuring essentials like facial moisturizer and vitamin C serum will show them your love and appreciation. We also like to give bath bombs and shower steamers for a relaxing and restoring experience. 
Another way to say thanks is to give a spa gift card. They'll be floored at how thoughtful you are. Many services are sure to pamper and show your gratitude, including massages and manicures. You can also grab a gift card for their facial or body treatment. 
Say Thank You with a One-of-a-Kind Gift 
Sometimes it's necessary to take your gratitude up a notch! Show how thankful you are for a gift that's designed to impress. You will appear even more grateful when you find a present or create an experience that reflects their hobbies or interests. With this list as inspiration and a little heartfelt effort, it's easy to show them you care. 
Featured Image by June Laves from Pixabay