When you become a mother, your priorities change a lot. What is more, if you become a mother of many, you immediately understand that you need to reconsider your plans and do everything you can to spend more time with your kids. But, wouldn't it be great if you could have a career while also taking care of your children? It may seem too good to be true, but it is not impossible.
On the other hand, being a great mom means more than just spending the entire day with your kids. You can still be active and do things that you like even though you are a mom. Being a great mom means actually more than cooking and cleaning the house. Being a great mom means to inspire your kids with your determination and hard work. Below you can find some career ideas that a mom of many can successfully try.
5 Career Ideas for Moms of Many
1. Freelancer
Freelancing is a very attractive job opportunity nowadays. There are various platforms like Fiverr where you can create your profile and apply to various jobs that fit your skills. What is more, working as a freelancer can be extremely helpful when you are a mother of many because of the flexible schedule. In addition, you can try anything from writing, design, call center, data entry, or admin tasks. These are well-paid jobs which allow you to be in control of your schedule.
If the freelancing platforms are not what you are looking for, you can also collaborate with content writing agencies. You can organize your day so that you will work while your kids are at school or sleeping. Therefore, you won't miss anything from their evolution while also developing a career on your own.
2. Teacher
When you are a mother of many, you need to be very creative in your education techniques. In addition, you will need a flexible schedule if you want to combine your career with your mother responsibilities. Becoming a teacher can be very helpful as you can match your teaching classes with your kids' schedule. What is more, you can use what you learn in class to apply to your children as well.
Furthermore, you can also get serious discounts for your children's education on the services offered by your school. On the other hand, as you can see in this guide to early childhood education, many teaching jobs require advanced degrees and qualifications. If you don't have the time to obtain them, you can try a day-care job which needs less experience in the field. However, even in this case, the schedule remains flexible and the rewards are high.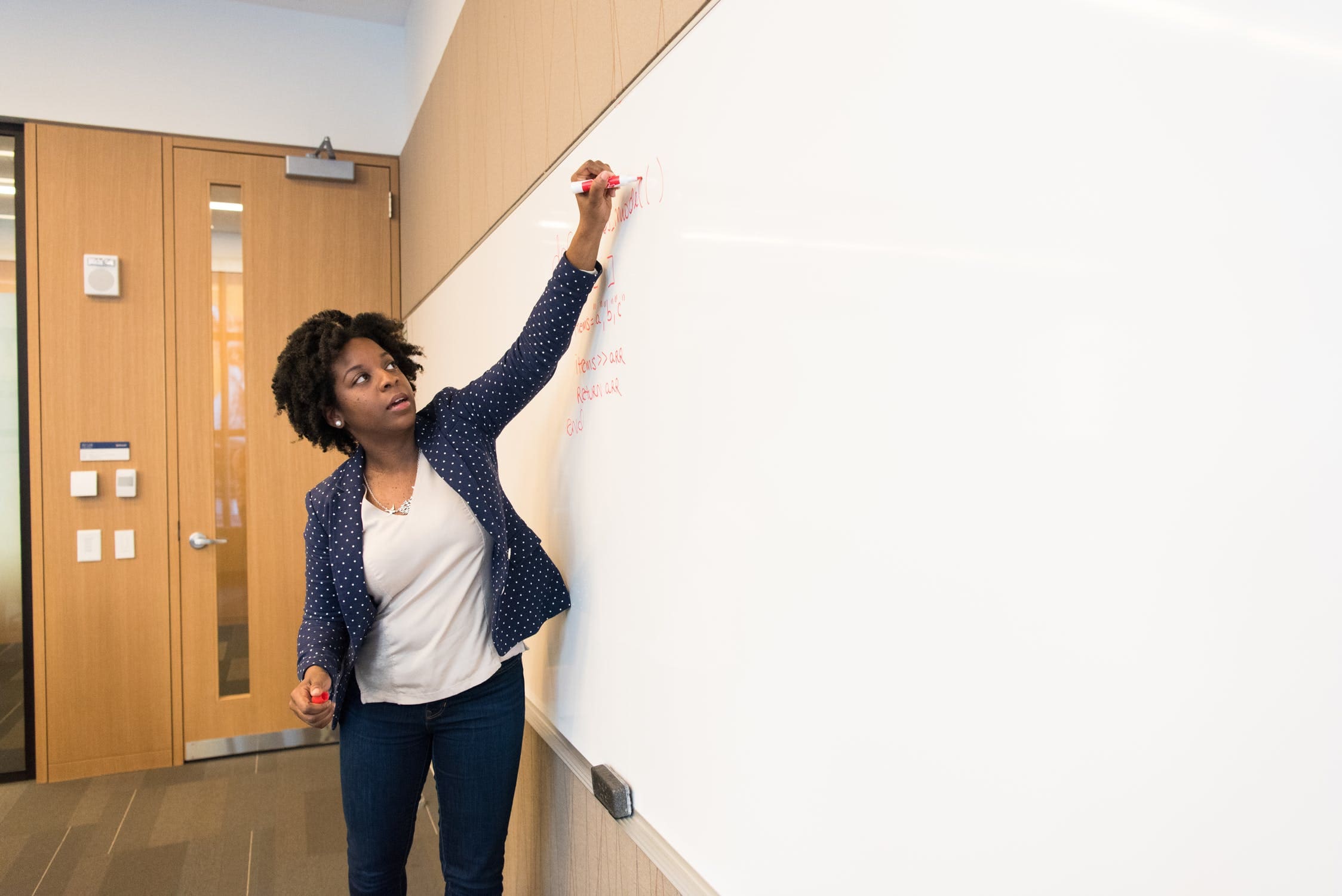 3. Social media consultant
All those hours spent on Facebook, Instagram, or Twitter will finally pay off. Social media is a vital component of everyone's lives nowadays. So even if you have two, three, or more kids, you will still spend your free time on social media. Thus, instead of browsing and reading others' posts, why not make a career out of it? If you want to be a successful social media consultant, you need to be a people person. Moreover, if you are not sure about the topic you want to address, you can use your experience as a mother of many and share it with the other moms who are in the same situation.
You will be surprised to discover how many moms deal with the same challenges and struggles as yourself. You can create your own page and make a career out advertising on social media. But, you can also use your marketing and PR experience and offer consultancy to other companies and get paid for it.
4. Server
Working in a restaurant can bring double benefits. You can work in shifts which is very convenient especially when you are a mother of many. And, you will also have the chance to meet new people and get out of the house. In addition, when you work as a server, you will earn more than a fixed salary. You can go home every day with a nice amount coming from tips and with great energy coming from the people you served. Thus, if you still didn't go to a bartender course, now it is the time to do it.
5. Fitness instructor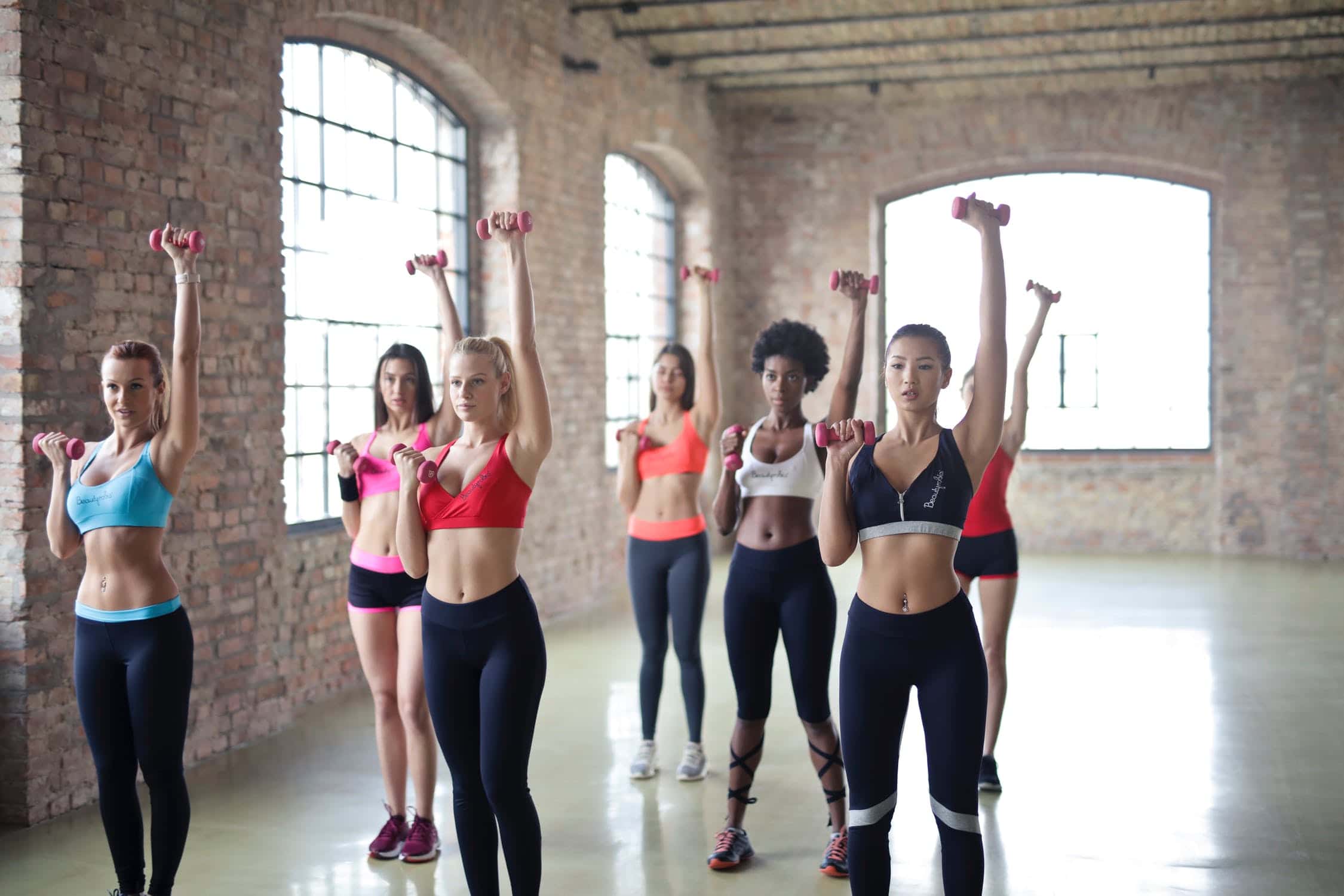 Image source: Pexels
Could you imagine how nice it would be to stay in shape while also making a career out of it? If you are the type of person who likes to exercise, then you can become a fitness instructor. Usually, fitness instructors have a flexible schedule. In addition, they benefit from generous membership discounts which you can use to stay in shape. After an intense session of fitness or aerobics, you will come back home with a lot of energy and in a good mood to spend your time with the kids. What is more, you can earn a generous income out of this career, especially if you become a personal fitness instructor.
6. Content writer
Becoming a writer is an amazing opportunity to earn a good living while spending time home with your children. The market is booming. Businesses all over the world need native speakers that can go through large volumes of text and provide professional paper writing services. Moreover, there are many types of writing that you can try getting into blogging, editing, article writing, white paper writing, and even ghostwriting, all depending on the transferable skills you have.
The great part about content writing and blogging is that you can turn your hobby into a fruitful career. Let's say you've been a psychologist in the past — you can always find interesting and well-paid gigs in the niche because people want to hear the opinion of a seasoned professional in the field.
If you're a mother of many, writing will allow you to learn a broad spectrum of new things, while you're passing on your own knowledge. Furthermore, content isn't only about stating the facts, it also has a lot to do with your own voice. Personality matters in this game, and the more personality you have — the better.
7. Translator
You should definitely consider becoming a translator if you're bilingual or if you speak a language relatively fluently. It is commonly known as a well-paid job, given how uncommon it is for people to speak two languages at a high level of proficiency. And because it isn't the most common skill set, there's a lot of work available in the industry.
Similarly, there is somewhat of diversity in the types of translation jobs available on the market. They range from full-time to part-time and written translation to oral translation on conference calls — whatever works for your best.
There are degrees of knowing a language and the people that provide jobs in the field are well aware of it, so it's essential to not overestimate your abilities since that can result in an unpaid project.
In Conclusion
Developing a career while being a mom of many isn't impossible at all. Even though you love your kids a lot and want to spend as much time as possible with them, you still need to follow your dreams as well. Thus, you will be more relaxed and enjoy spending your free time with your kids.
Cover Image credits