The Graduate Medical School Admission Test or the GAMSAT is a standardized admissions test for admission in graduate entry medical schools in the UK, Australia, and Ireland.
It is a well-reputed, serious, and challenging examination. If you are looking forward to a potential career in the world of medicine, you, too, need to take this examination seriously. But studying and preparing for the GAMSAT exam is vastly different from the techniques you may have used and the way you may have studied for exams in the past, especially university-level exams. 
But before we jump onto that, you need to know how much an average score means in GAMSAT and where you will stand after scoring the stated marks. So, here you go: On average, a score of roughly 64 will put you in the 75th percentile, while a score of 73 will place you around the 98th percentile. So many confirmed reports share that students score 80. Naturally, the theoretical top is 100. It's important to understand the GAMSAT scoring system as it's often very confusing for students. It's a unique scoring system that standardizes and ranks students' results on a very specific percentile curve. 
With help from an extended essay writing service, we compiled few tips about the best ways to study for the GAMSAT and find a GAMSAT course:
1.
Taking a practice test beforehand
Although taking practice tests after your preparation is stated as the "right" way, one suggestion is that students must sit for a practice test even before. This is because no one starts preparing for the GAMSAT totally from scratch. In addition, sitting a practice test early can help you realize what skills and knowledge you need to revise so you can plan to cover these. 
Knowingly or unknowingly, your study from high school and, for some students, university comes into play, which is helpful. That said, you most likely won't do well on the first test, but this is not the point. The point is to see what your level of knowledge is. It gives you a blueprint of your existing skillset, your strengths, weaknesses and also enlist clear action points. Also, if your score isn't high enough, it acts as an added motivation.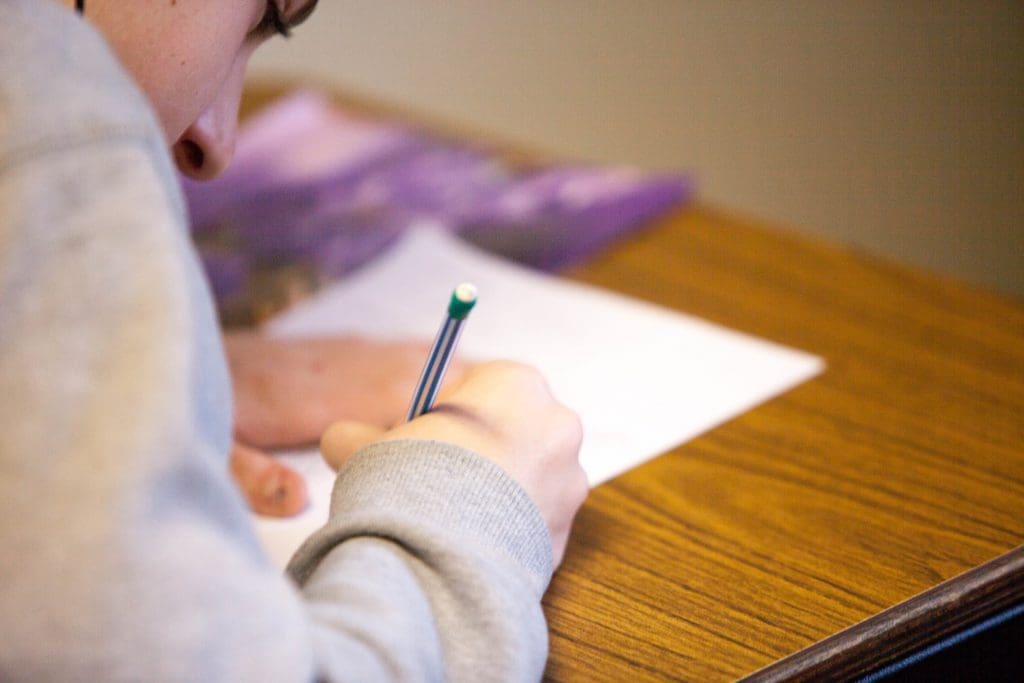 2.
Importance and emphasis on a schedule
No, you don't need to study the entire day or night, and study everywhere and whenever you can. It may sound like you are working very hard, but that is not usually super effective – It's a recipe for losing your motivation and burning out. Instead, you need to prioritize your studies by making a routine, balancing your study with other commitments, leaving enough time to relax and reset, and then sticking to it.
It need not have many hours dedicated to studies from the very beginning, but gradually you can build upon the same. Having a routine and studying at the same times regularly can also help you concentrate.
3.
Get all the help onboard
The GAMSAT is quite a hurdle, but you are not alone. There is plenty of help around, whether you need it morally, motivation, or advice and materials to help you prepare. In addition, there is plenty of content and GAMSAT preparation material regarding the GAMSAT exam online that you can access.
Remember, you are not studying alone for the test. Therefore, it's often useful to find like-minded individuals to form a study group to share ideas and learning and keep you motivated throughout your preparation journey.
4.
Study on the Go
As the dates for the GAMSAT come closer and closer, you will start to feel the pressure and the race against time. This is when you will have to do more in less.
So, studying while commuting to work/college/office (unless you are driving) is an example of what you can do. Also, carrying your GAMSAT material with you to the place mentioned above will help as you can use them if a class is called off all of a sudden. It is simple, every minute matters, so make every minute count.
5.
Patience, Persistence, and Hard work
This one is more like a universal guideline you need to remember. Everything takes time and requires hard work! The GAMSAT exam is no different, and half the battle is staying committed and persistent with your preparation.
Your first practice test will score poorly – That doesn't mean you aren't good enough. In reality, your first sitting may not be perfect – Most students actually sit the exam more than once. Stick to the process, keep at it, and results will eventually show. Lastly, no one can ever write hard work off, so keep working hard. You will get there, sooner or later.
Over to you…
Warren Buffet once said, "There seems to be some perverse human characteristic that likes to make easy things difficult," and nothing can be more true because most students forget to keep things simple.
You don't need to make things complex. Just layout a clear plan, stick to your work, and just keep giving your best – That's enough if you persevere and work hard. Rounding up, Warren Buffet also said, "It is not necessary to do extraordinary things to get extraordinary results." – Just do the right things over time, and you'll get there.
Featured Photo by Matthew Henry from Burst