The following post is from Emily of Live Renewed: 6 Eco-Friendly Heating Tips for the Winter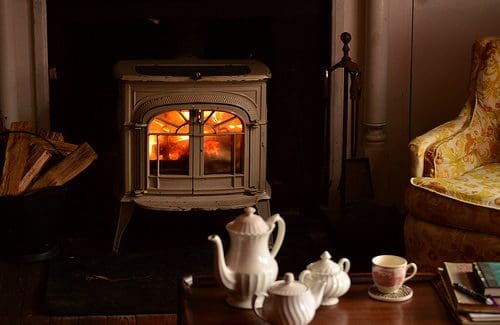 The days are getting cooler, and it won't be long before these beautiful fall days turn into winter. If you haven't already, you'll probably be turning on your heat soon, and your furnace will be firing up for the first time since the spring.
A few years ago my family challenged us not to turn on our heat until November. I think we had a pretty mild fall that year, but I'll admit that it was hard, and we sometimes used space heaters in the mornings and evenings. This fall we turned our heat on a few weeks ago – much earlier than I would prefer.
Heating and cooling account for the most energy use in our homes. However, there are some basic ways to make sure you're not wasting energy on heating while also saving you money on your heating bill at the same time. 
1. Install a programmable thermostat.
One simple way to save both energy and money is to turn your thermostat down a few degrees, either during the day if you are away from home, or overnight while you're sleeping.
It can be hard to remember to change your thermostat every morning as you're trying to rush out of the house, or every evening when you're practically asleep before your head even hits the pillow. So the best way to make sure that you're keeping your heat turned down is to install a programmable thermostat.
You can program it so that it lowers the heat on days when you're away from home or any other time throughout the day when you are okay with your heat being lower. For our family, we turn our heat down overnight, up for a few hours in the morning when we're getting up and ready for our day, down for several hours during the day, and then back up again in the evenings around dinner and bedtime.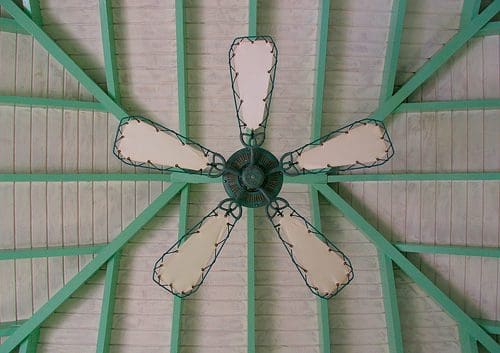 2. Change the direction of your ceiling fan.
Did you know that you can actually use your ceiling fan during the winter months to help distribute the warm air that rises to the ceiling?
There should be a switch on the side of your ceiling fan that changes the direction of the rotation. In the winter, you want to have your ceiling fan rotating clockwise, or in a forward direction, to move the warm air, that gets trapped up by the ceiling, around the room. This can be especially helpful in homes that have high or a vaulted ceiling where the heated air rises so high that it doesn't help to warm the room.
3. Change the filter in your heater.
It's important to change the air filter in your HVAC unit every few months (based on the type of filter you have) or when it is dirty. It's a good idea to change the filter before your begin using your furnace in the winter.
To help you remember when the filter needs to be changed again, write the date you need to change the filter on the edge that shows, before installing the filter. Changing your air filter helps your furnace to run more efficiently saving energy and money on your heating bills.
4. Get a humidifier.
When the windows are closed and the heater is on during the winter it makes the air inside your home extra dry. A humidifier is a good investment to help add moisture to the air, which can help to keep your family healthier by relieving symptoms of the cold and flu.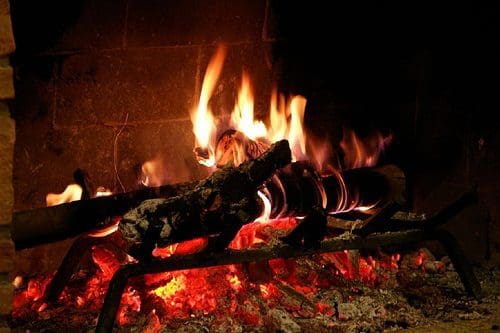 5. Close the damper in your fireplace.
It's always important to keep the damper in your fireplace closed when it's not in use because you can increase the energy needed to heat your home by 30% by leaving it open.
Also, be sure that your damper is sealed correctly or consider installing a fireplace stopper that can be removed before use because a poorly sealed damper can still leak up to 14% of the warm air in the home.
6.  Insulate your windows.
If you have older, leaky windows in your home, you can easily and affordably cover them with insulating shrink film. If you're pretty sure that you won't be able to open your windows again until spring, you can install this film to keep your drafty windows from letting the cold air in, and keep your home warm and toasty indoors. 
Which of these tips can you use this year to help save energy and lower your bills when heating your home this winter? 
Emily McClements strives to live with compassion and care for creation in a way that will impact the world. She is a blessed wife and mama to three young children, and blogs about her family's journey toward natural and simple living at Live Renewed.