One of the most demanding dining table styles nowadays is the tulip table because of its circular shape and only one leg, which means you can put it anywhere you please, and it will fit just right. More specifically, the tulip dining table has become one of the most popular choices for people who want to optimize their dining space and people who want to decorate their houses more stylishly. Also, this farmhouse dining table is uniquely made from the UK and is one of most people's choices because of its outstanding quality.
What's interesting about this specific tulip table is that you don't necessarily have to place it in the dining area. You can put a small one in the bedroom, living room, or even in the hallway. However you choose, the best part is that you can combine it with the same style of chairs known as tulip chairs. Imagine how cool this would look in your new home or redecorate your home and want it to look modern.
Origins
The tulip table is a design made by the popular Finnish-American architect and industrial designer Eero Saarinen. He first created the tulip chair, which got the name due to its resemblance to the flower. It is an aesthetically beautiful chair with a pedestal base, replacing the traditional look of chairs with legs. He didn't like the look of chairs with legs, so he created a unique product with only one leg. In 1956, he made the table which also solved the problem he had with legs, and he named it the tulip table. It was intended for the dining room or as a coffee table in the living room. This created such beauty and practicality together with the chairs.
He was inspired to make this table because of his desire for simpler furniture. The original tulip table was made from aluminum and a striking semi-glossy luster. The table has a large round or oval surface that is usually wider than the base, which is simply a wide leg that serves as a "stem" for the table. The table structure is minimalistic, and it doesn't need a lot of additional accessories for it to stand out. Saarinen's Tulip collection has been regarded as one of the most significant furniture designs of the 20th century.
What makes the tulip table a great piece
The first thing that makes the tulip table such a great item to have in your home is its round shape, meaning you can place it wherever you want in either a small or large space. Another thing that makes it special is the leg. It's a single base leg in the center of the table, which is great for small dining rooms and reduces the visual bulk of a table with four legs. You won't hurt yourself into the corners or have trouble when sitting with more people. This is very convenient for people with children because you won't have to childproof that part of the furniture.
If you want to make your house look more chic and modern, you might even look for a genuine Saarinen table style. The possibilities of where to put it and how to decorate it are endless. These days a very popular style is the minimalistic look, and so these types of tables are the perfect fit. Add the same style of chairs, and you'll get a great aesthetic for your interior. It might give a more traditional look if you pair it with four-legged chairs, but it helps keep things from getting too crowded under the table when more people are sitting. The tulip table is also great for a get-together with friends and some events. The table doesn't take up too much space, and it will make the room seem larger. It's ideal for dining rooms, but you might want to put one in the living room if you want to make your space seem more unique.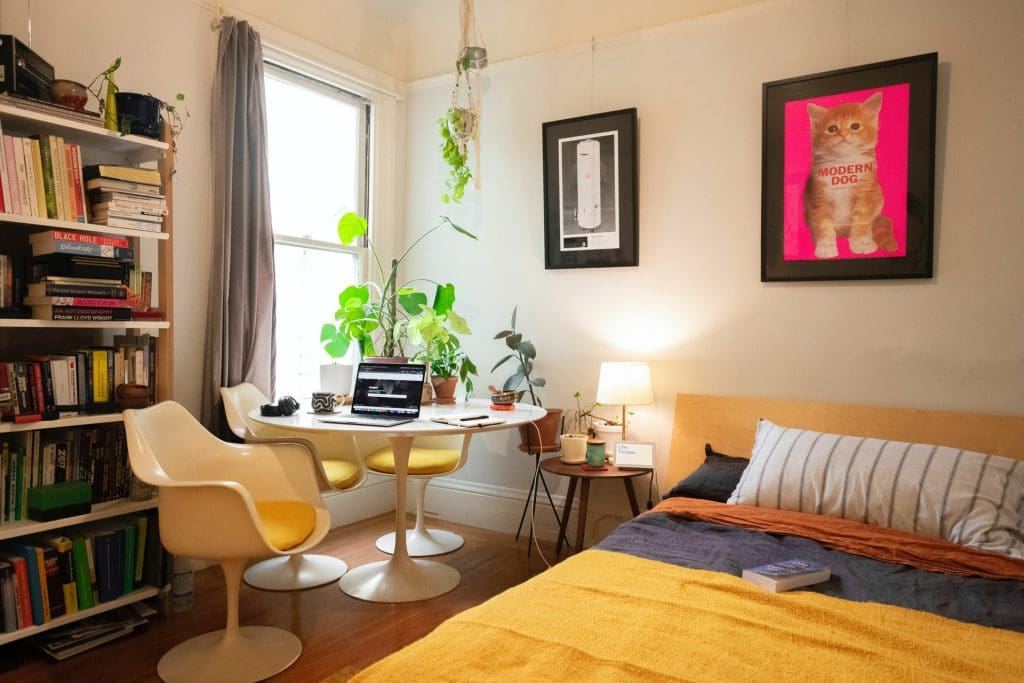 Styling ideas
When talking about styling one's home, you can do it yourself or hire an interior designer. Over the decades, many interior designers have admired the tulip table because its simplistic and timeless design allows them to match it with every interior style. Did you know that it was regarded as the most technologically advanced table design from the mid-century modern era? The table fits in any room you put it in. Remember that no space is too small for pedestal tables such as tulip tables. But, even though it is the ideal candidate for the dining room space, it can also be put in the living room, bedroom, hallway, or balcony.
Depending on where you are going to place it, you can think of various interior design styles. First of all, you can choose which style of tulip table you want, whether it's the circular or oval shape, as well as the color and material. The typical tulip table is made white, but there are other available varieties, depending on your taste. The size is also another important tool when deciding on how to style it, whether it serves as an office table, coffee table, or simply a side table. You might even think of putting one on the balcony or in the yard. Choose what suits best your needs and space. When thinking of styling it with chairs, there are endless possibilities. You can match it with a similar design to get a more original look or choose different ones to look unique and chic. As we mentioned above, the table doesn't need many accessories because of its already unique style.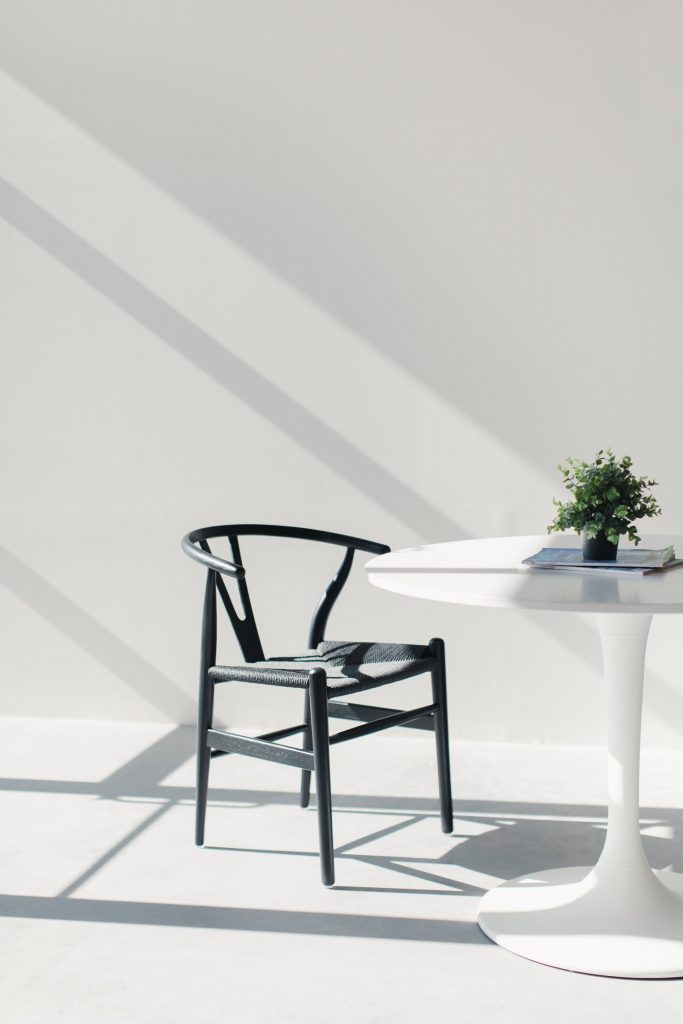 In closing
The tulip table has been considered as a staple piece in the sphere of mid-century modern interior design, but it can be integrated with every other style. Its unconventional, sleek look goes against the typical table design and blends in with different interior designs. If you need to use your table for a trade show. Check out these trade show table covers.
The tulip table's trendy style has become an interior masterpiece making it a favorite aesthetic among some interior designers. Of course, being modified over the years, it always strives to uphold its timeless design. No matter where you place it, it might just be your favorite piece of furniture for years to come.  
Featured Photo by Nirzar Pangarkar on Unsplash