The following post is from Lisa of The Pennington Point: Beautifying Your Closet Space
Closets…..the forgotten space in our homes.  We get the rooms all fixed up and leave the closets in the dark.  The closet does so much work for us that I thought we needed to dedicate a moment for some closet love.
What a gorgeous way to store your shoes in this closet!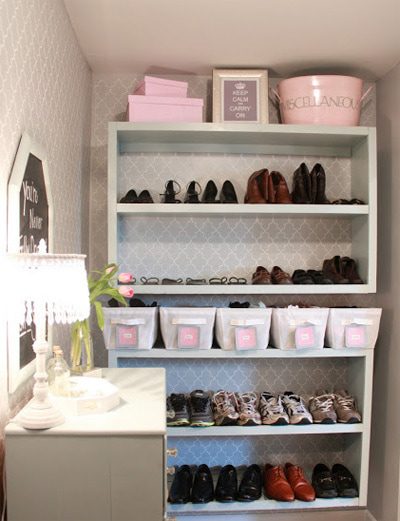 I love the curtains on this closet, and the peek inside to the pretty lined drawers.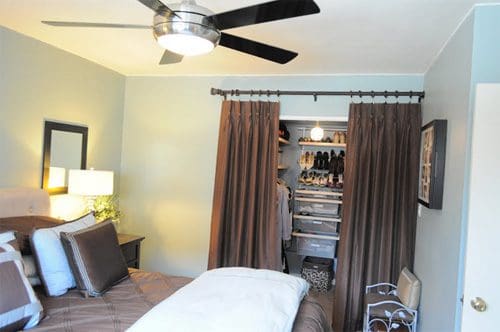 Look at this beautiful way to use an entryway closet.
source: The House of Smiths
How about turning a closet into a workspace?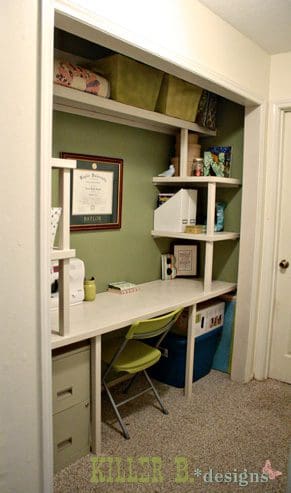 Here's another closet-turned-office…I'm obsessed with it!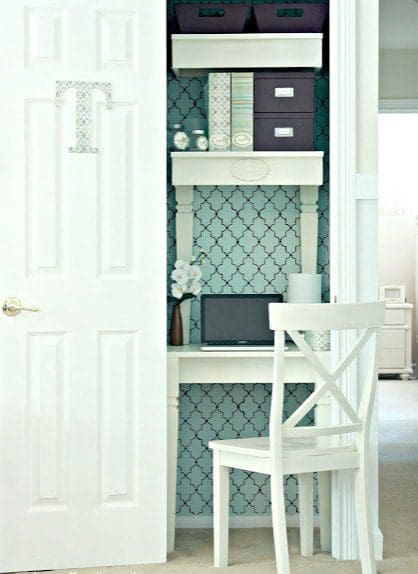 I love this idea of turning a plain closet into a craft space.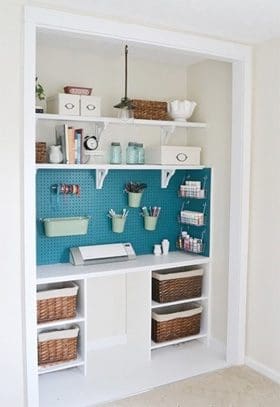 I'm inspired to take a look at my tired old closets and do something pretty.
Do you have a closet that needs a makeover?

Lisa winds through her little Texas farmhouse every night, tucking in her nine homeschooled children and turning off lights. Then she scans the rooms & makes a mental list of what she wants to rearrange, restore or paint. Her husband of 26 years hangs on for the ride while she blogs about it over at The Pennington Point.