There's a reason that the earliest years of a person's life are called "formative."  It's when personality traits, outlook, patterns, and habits start to take hold.  The earliest habits are among the hardest to break. That can be a good thing. Everyone wants their children to be as healthy as possible.  Fresh air, exercise, and eating well are all great habits to instill.  Don't overlook your little one's oral health! Will an electric toothbrush help your child develop good oral health habits?
Why an Electric Toothbrush for Your Kids?
Many children are highly resistant to new routines, like toilet training, bathing – and learning to brush their teeth. To teach your children to brush twice a day is to invest in their future health. Teeth left uncared for, are prone to decay, discoloration, degradation, and even infection. Gum disease can set in, causing pain, bleeding, and tooth loss.
Thankfully, all of the above can be prevented by flossing and brushing. A manual toothbrush is an affordable option – though the cost of replacing them adds up over the years, and the correct brushing technique may be difficult for children to master. Consider a kid-friendly electric toothbrush instead!
Kids' electric toothbrushes are inexpensive – most sell for under £20. Compare that to the cost of purchasing disposable manual brushes for the next five to ten years.

Most kids' electric toothbrushes feature large, grippy handles that are easy for young hands to hold onto.

Bright colors, sounds, apps, and kid-specific branding – often including images of cartoon and movie characters – add interest and encourage daily use.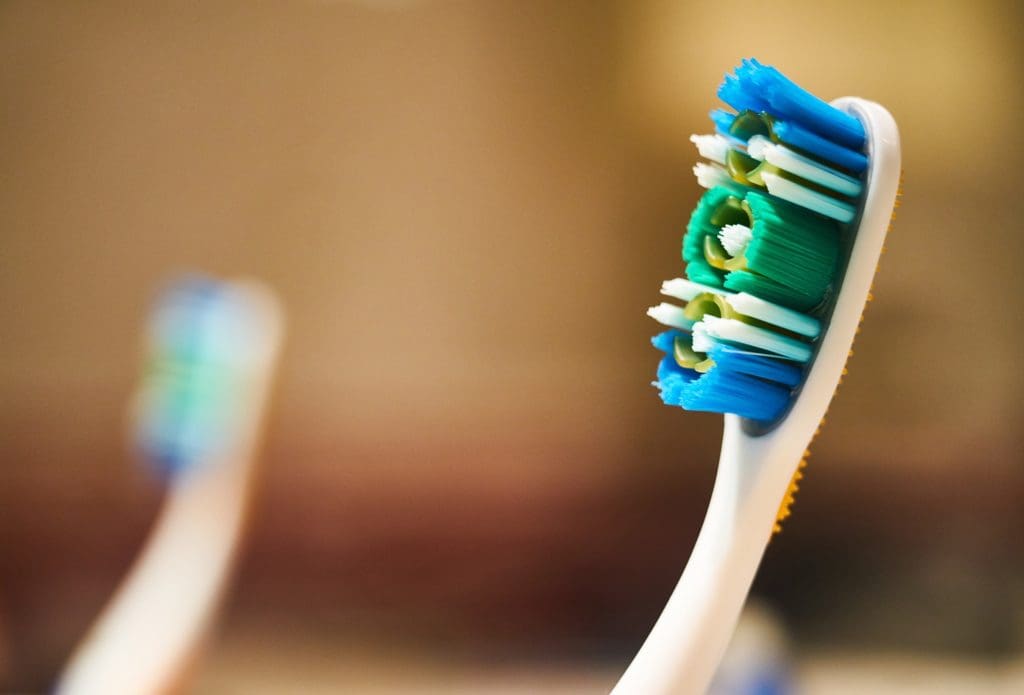 Tips for Encouraging Your Little One to Brush
The right toothbrush is one part of the equation – but you have an equally important role to play:
Let your child choose. A child that chooses their own toothbrush and paste will be more inclined to use them. Don't be dissuaded by what may appear to be an over-the-top or excessively colorful design – be enthusiastic, and thankful that it will create an interest in brushing.
Cut them some slack. Correct brushing technique is important, and reaching a point where your child uses it consistently should be a goal – but be patient as your little one learns.
Brush together! Everyone needs a little moral support. Brushing your teeth alongside your child provides an opportunity to monitor their technique, offer advice – and simply have a good time. Creating a positive association with an activity encourages its continuation.
Get professional help. Don't worry, that suggestion isn't as dramatic as it sounds. On your next trip to the dentist, ask the hygienist or dentist to make a positive remark about your child's regular brushing habits – his or her confidence, and desire to stick with it, will likely be bolstered by such high-level praise.
Which Toothbrush is Right for My Kids?

If I had to suggest only one oral hygiene brand, it would be Oral-B. The company is a world leader in dental products, and their Stages range – designed especially for children – features many of the same innovative technologies found in the high-end Oral-B products made for grownups.
Let's look at two particular models of electric toothbrushes: Stages Vitality Avengers and Stages Vitality Princess. Both are available from popular online retailers – at a very reasonable price.  They feature large, easy-to-hold handles with textured, slip-resistant rubber inserts, making them easy for young and sometimes clumsy hands to grab.
If your child aspires to be a superhero, they should be thrilled with the Stages Vitality Avengers toothbrush – featuring the Hulk, Captain America, Thor, and Ironman. It is ready to for the heroic feat of destroying dastardly plaque and keeping those young teeth in top condition for whatever challenges lie ahead.
On the other hand, if your youngster grins at glamour, they'll love the Stages Vitality Princess toothbrush – featuring Rapunzel, Ariel, and Cinderella, it promises a dazzling smile that will melt even the hardest of hearts.
Both variations use 2D cleaning action – a pared-down version of Oral-B's highly renowned 3D action found in its larger, full-featured brushes. 2D cleaning doesn't pulsate, but does oscillate and rotate, and is still highly effective at removing plaque. And the included rotating PowerHead uses extra-soft bristles that are gentle on developing teeth and gums, preventing irritation and cleaning effectively while your child learns.
To keep kids interested, the Disney MagicTimer App – found on all Stages products – reveals a secret image. The longer the toothbrush is used, the more the image shows itself. Research demonstrates that the app helps ninety percent of children brush longer.
Maintaining Interest with New Brush Heads
For peak performance, replace brush heads when indicator bristles fade or become splayed and worn. Changing brush heads regularly won't just keep an electric toothbrush in good working order – it will help your child remain keen on brushing! Oral-B manufactures a number of Disney-themed, soft-bristled children's brush heads, featuring characters from the movie Cars, as well as Avengers superheroes, princesses, and the iconic Mickey Mouse.
When they're old enough, children can be introduced to Oral-B's Best electric toothbrushes for "grownups," including CrossAction, Precision Clean, FlossAction, Pro White, Sensitive Clean, and more. In the meantime, keep them interested in colorful characters, fun games – and your enthusiastic encouragement.
Featured Image by Engin Akyurt from Pixabay