The following post is from Kristina of Toddler Approved: Build a Garden Math Game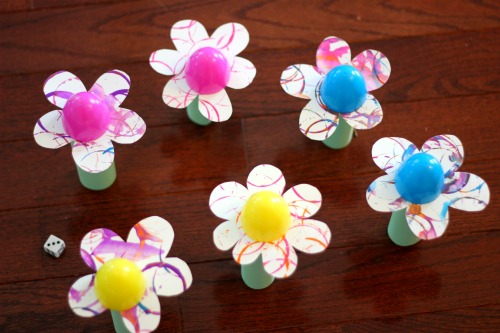 In addition to spending time celebrating Easter with our 8 Days of Easter Advent, we have also been doing a lot of Spring themed activities at our house lately. It has been very rainy where we live, so we've tried to come up with creative games to play on days when we are bored!
My son is learning about gardening at preschool, so we decided to build our own little garden inside the house and turn it into a simple math activity that teaches number recognition, counting, and introduces subtraction.
Supplies: 
variety of spring paint colors
plastic eggs, bubble wrap, or anything else fun to paint with
cardstock (white and green)
scissors
stapler
(optional) Hershey's kisses
one or two dice
several plastic eggs to build with
Directions:
1. Use plastic eggs or other materials to paint your pieces of cardstock.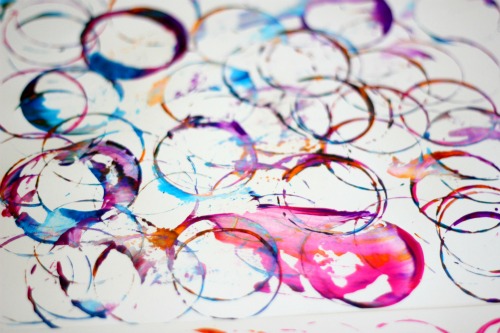 2. Let the paintings dry and then cut them into flower shapes to fit your plastic eggs (or any other item you want to build with).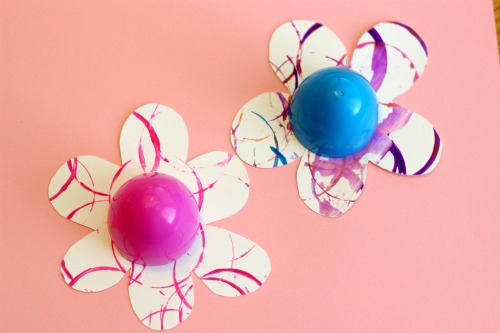 3. Cut pieces of green cardstock into several sizes. Then, roll them into tubes and staple them to make your flower stems.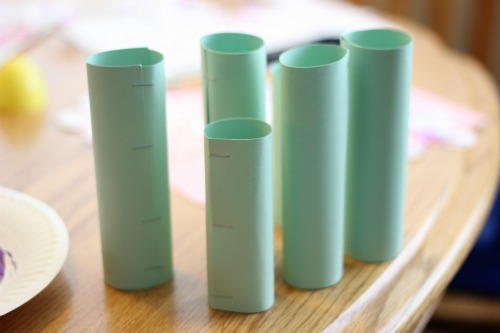 4. Gather up all of your garden materials and get ready to start building!! For our version of the game, we created six flowers and six flower stems. If you have an older child, I recommend making twelve flowers and twelve stems.
Directions for playing the "Build A Garden" game:
1. Roll the die (we just used one, I recommend two for older kids).
2. Build the number of flowers based on the number that is rolled. For example, if we rolled a five, we built five flowers. Each flower consisted of a stem, set of petals, a Hershey kiss, and half a plastic egg.
3. Roll the die again. Whatever number is rolled the second time is how many flowers you have to take away (subtract). My son loved knocking down the flowers by throwing things at them. He called it "garden bowling." While we knocked things down, I wrote the simple math number sentence on a paper close by and showed him the numbers that we were talking about and how to write a subtraction problem.
This activity can get a little tricky if you are using just one die, and you've built five flowers, and then on your second turn, you roll a six. This provided a great opportunity for my son to do some problem solving. He's four and is just getting exposed to subtraction. We looked at the flowers, and I asked him if he could take six flowers away from the five that we already set up. After concentrating for a minute he said, "no!". So, we rolled and rolled until we got a number that was lower or equal to five so that we could finish our subtraction problem.
4. Eat a few Hersheys kisses, roll the die, and start building your garden again!
For older kids who are more experienced with their numbers, you could make a set of twelve flowers and practice both subtraction and addition while building your garden.
We loved playing this game because it was simple, a little silly, and got our hands and brains working!
Some other Spring activities we are planning to try this month are listed below:
Do you have any favorite Spring math or crafty activities that you can share with us? We would love to add some more ideas to our "must-do" list!
Featured Image by anncapictures from Pixabay
Kristina is a mom of 2 and a former Special Ed teacher for children with communication disabilities. She blogs at Toddler Approved as she looks for ways to make life a little more fun and creative with her kids while embedding learning into everything that she does. Kristina tweets as @ToddlerApproved and can be found on FB and Pinterest.