Every person's home is his or her castle. It doesn't matter whether you live in an efficiency apartment, a duplex in a crowded neighborhood, or on a big ranch out in the country. You take pride in the place that you call home. 
When anyone buys a new home, whether, for personal property to reside in or as an investment property, you're buying something that you can always make better. And, the enhancements you make don't always have to include renovating the home.
Whether you're buying a home to use as an Airbnb location and, of course, making sure you follow the Airbnb regulations by city, or if you're looking to make a few investments to enhance the value of your home, several methods can be employed in creating more value for your space if you desire.
Furniture 
If you intend on spending time in your home, you're going to want to be comfortable while doing so. Additionally, if you're going to be renting out your space, you'll want some nice features to attract more guests to stay at your property.
Investing in your property by purchasing comfortable, modern furniture is a great way in creating value to your home and increase the attractive quality of your space.
If a rental property is what you're considering, you'll probably want to go with a sleek design with maximum comfort, but you'll also want to choose furniture that can be easily cleaned as well. So, fabric choice will also be a deciding factor for you if this is your goal.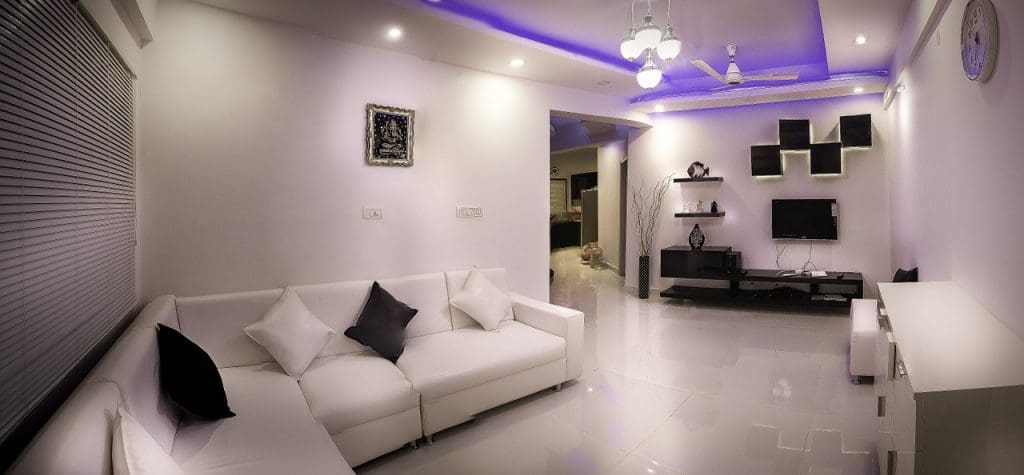 Lighting 
Nobody likes being in a dimly lit room unless you're a creature of the night, of course. But for the most part, people like well-lit rooms. If your space is too bright, it can be agitating, but if it's too soft, it can make it hard to see. 
Traveling the middle ground with vibrant, soft, adjustable lighting is your best course of action. 
Lighting gives people a sense of security, so having a well-lit entryway is going to be your first priority. Blind spots also need lighting at night for security purposes, so consider installing motion-activated floodlights on the corners of your home. 
For the interiors, ensure that you have lighting with a dimmer switch or any form of adjustable lighting that allows one to adjust the lighting to his or her own taste. Again, this is another attractive quality for a rental property as numerous tenants will have different lighting preferences. 
Amenities 
Everyone loves special features. If you're the type that enjoys playing games, consider investing in a bonus room, a loft, or a game room addition for your home.
Separate rooms created for recreation are an ideal asset for young couples raising a family and for those looking to turn their property into a vacation rental. This gives tenants a place to relax, unwind, and play if desired.
Other amenities you might consider are a spa area or just adding a hot tub. Outdoor hot tubs with covered patios are fairly inexpensive, popular, and creating an attractive value to your property. 
If you have a few extra dollars to spend, consider installing a pool. Shipping container pools are trending at a fairly popular rate in 2021, and they offer a much cheaper alternative than digging an in-ground pool as well. 
Regardless, having a pool is a major selling point if you choose to sell your property or offer it as a vacation rental. 
Investing in your property should be treated like any business venture. You need to develop a marketing plan for your investment and ensure that you're implementing everything through a cost-effective approach. 
The more you invest, and by creating more value you'll be able to get more out of your property. 
So, when it comes time to sell or list the property on Airbnb, you'll rest easy knowing that you invested soundly, and you'll be in line to be offered top-dollar for the value of your property. 
Featured Image by Rudy and Peter Skitterians from Pixabay