A few months ago, I came across a picture of an apple crate shelf, and I was instantly hooked. I love the rustic look of apple crates, especially when combined with modern elements, and I would use them throughout my whole house if I could!
Here are some of my favorite ideas for apple crates: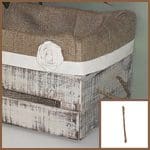 1. Apple Crate Basket with Burlap Liner | Home Frosting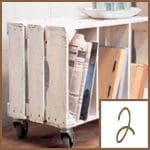 2. Apple Crate Storage | Isso é Coisa de Lilly
3. Apple Crate Shelves | Apartment Therapy
4. Floating Nightstand | Knock-Off Wood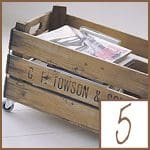 5. Crate on Wheels | Baileys Home & Garden
6. Apple Crate Shadow Boxes | Apartment Therapy
7. Rustic Kitchen Storage | House to Home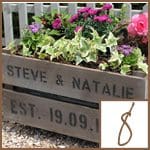 8. Personalized Apple Crate Planter | Weddingo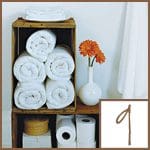 9. Rustic Bathroom Storage | Real Simple
Do you share my love of apple crates? Have you seen any other ideas for using them around your home?