Has your style been in a rut since the day the quarantine began? People have lost interest in fashion and have put style on the backseat while anxiety and struggle prevail. But now, since things are on the mend and life is on the route to adjusting to the new normal, it is time to freshen up your style to celebrate life with these creative ways to break out of a style rut. 
Going back to work and starting the routine of wearing proper business attire seems like a challenge. Investing in the latest trends may seem like an unnecessary expenditure at this time, but why not dress up and make yourself feel better about the world in which we now live. We have some great ideas to help you spruce up your style with some affordable accessories. Here are a few simple styling techniques that you can implement to make a difference in your everyday look. Take an inventory of the pieces you have before going ahead with the rest of the article, as you may have many of the suggestions in your closet. 
Put a layer on top
Do you want to emulate the style of your favorite Instagram celebrity? Then indeed, adding a layer on top has the potential to transform your look. You can invest in the latest leather jackets or even try a trench coat to boost the style quotient. 
Spice up your pieces of denim
Trying out new styles in denim is another affordable yet straightforward way of adding a little sophistication. You can add a new silhouette of jeans to your wardrobe or even try denim dresses to make a statement. Add an ethnic necklace and some boots to the outfit, and you are all good to go!
Bring out the basics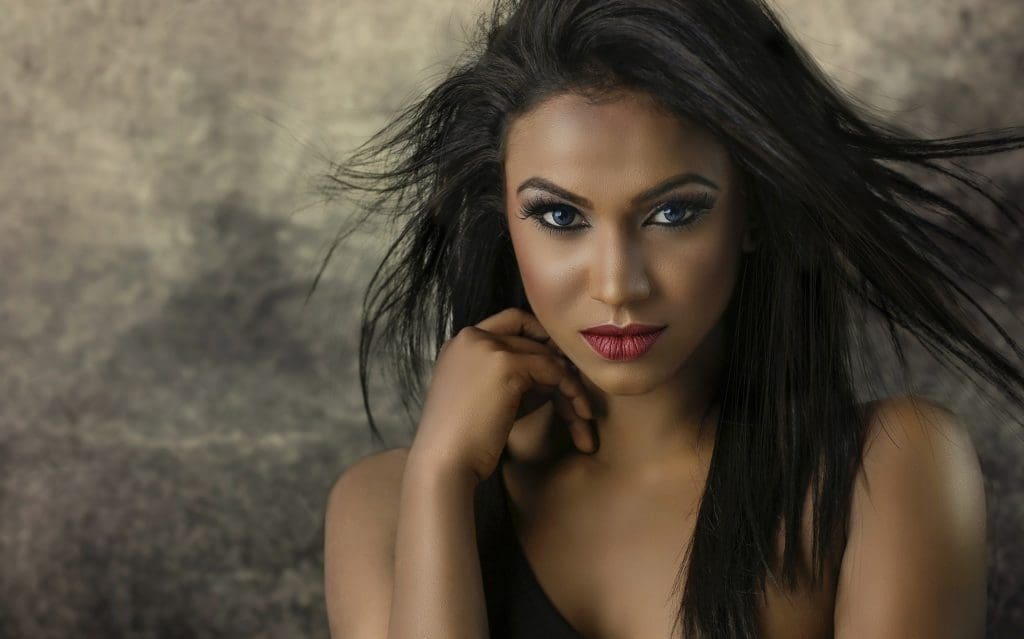 Did you know that a basic white tee-shirt and jeans can ooze sophistication like nothing else? From pairing a basic button-down with a leather skirt to wearing a plain graphic tee with denim shorts, anything can look good with the right piece of denim.  Keep several plain T-shirts in various colors in your wardrobe, so you have plenty of style options. You can dress according to your mood and preference with more color choices at your disposal.
Switch the materials
If you usually wear cotton tees, then it's time for you to switch to silk blouses. If you are into knits, make a transition towards other comfortable materials that help you amp up your figure and add a touch of grace to your overall look. 
Refresh the slips
If you had been wearing slip dresses in the past but shoved them in the back of the wardrobe, then this is the time to bring them out. Or if you don't already have a slip dress, then it is time to get one.  
They are beautiful, fluttery, and add a touch of elegance to any casual look. If you feel like slip dresses show too much skin, you can pair it up with a jacket. The slip dress is so versatile that you can dress it up or down according to the occasion.  
Add an accessory to spruce the look
Accessories are a pocket-friendly way of breaking free from a style rut. Whether it is a pair of small studs, a string of pearls, or a structured bag, each accessory adds a different dimension of style and amps up your sartorial sensibilities. Try Adina's Jewels for some super cute butterfly pieces that match any ensemble. Scarves, inexpensive footwear, and a few Knick Knacks can change the look in no time.  
This is indeed one way of becoming a follower of Miranda Priestly without burning a hole in your pocket.  
DIY for fashion
Fashion is a fluid field that depends on the wearer's perspective. It works on the adage of less is more and is more likely to be found in the sensibilities of the designer. This is why Do-It-Yourself is the best way to spruce up your style. From cutting asymmetrical lines on a tee shirt to knotting an extra-large shirt, you can DIY any clothing to oomph up your look.  
Other than this, there is the choice of tie-dye to add a pop of color and a tinge of funk to your bland outfits.   
Knit up a top
Knit tops and dresses are another simple choices of changing your usual style a bit. It is chic, sophisticated, and highly underestimated. You can make your typical beachwear into a fun outfit for a date or perhaps style it with the right heels and trousers to put together the outfit fit for a date! 
Use makeup to fix things
When all else fails, makeup is the panacea to fix all your fashion woes. When you feel like your outfit is too plain and there is nothing else you would rather wear than paint a full face of makeup with fancy lashes and a bright pout to make everything blend like a seamless tapestry of sophisticated elegance.  
Key Takeaways | Creative Ways to Break Out of a Style Rut
Breaking free of a style rut is as simple as putting on a leather jacket on a plain tee shirt and shorts or as complicated as putting together the complicated ensembles fit for a black-tie event. Either way, the goal is to have fun and remain under the budget.  
We hope we have provided Creative Ways to Break Out of a Style Rut. Now that you have some tips we hope you figure out a few outfits for the upcoming weeks and events.