If your friend or family member just got engaged, then celebrations are in order. Most couples throw engagement parties to mark this life-changing decision. Also, to kick off the start of wedding planning. There are all types of engagement parties, and sometimes, this can affect the engagement gift etiquette. If you will be attending an engagement party and are unsure whether to take a gift or not, it is worth it to think about the engagement party gift etiquette required. 
Your friends might be having a super laid-back party or an extremely formal one. Some might have something very simple or minimalistic. It all depends on their choice. However, this can make it a bit difficult to decide whether to take a gift or not and, if yes, what type of gift. The good thing is that gifts are not often required for engagement parties, so you can make a relaxed decision. If you decide on taking something, engagement party gift ideas could range from a lovely book to some wine or even a cute picture frame. The type of party can give you a clue to the type of gift that would be appropriate.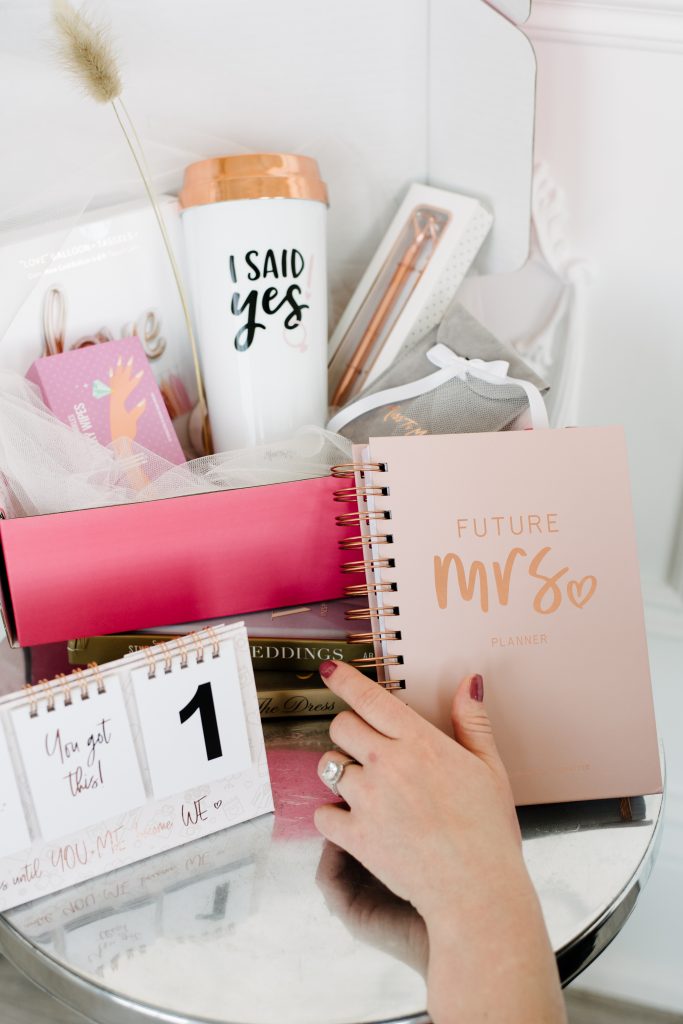 As mentioned before, engagement party gifts aren't always necessary, so you can remove any pressure from wondering what to give at an engagement party. However, it is common these days for guests to bring gifts to an engagement party. Usually something sentimental and small that the couple will appreciate. It doesn't have to be expensive or elaborate; there is still the wedding for that. If you are completely at a loss on what to take to an engagement party, take a clue from their wedding registry if they already have one. This can give you some insight into what they might like and happily receive. 
Small and sentimental gifts for an engagement party could be anything from a lovely bridal bouquet to a simple congratulatory card or even a gift card for a lovely couple spa session. There is no strict rule on engagement party etiquette for guests. Should you decide to splurge on something large and elaborate, depending on your relationship with the couple, this might not be a bad idea either. What matters, in the end, is that you are there to show your support of their union, and you all have a lovely time together. After all, time is the most precious gift anyone can give. 
An engagement is an important milestone in the life of a couple, and being able to celebrate this with them is a gift all on its own. If you are considering a bridal box subscription for the couple, you could customize it so that the first box gets delivered around the time of the engagement. This could be another creative option for an engagement party gift. The type of gift is not set in stone. 
So, whether your friends are having a black-tie event or a laid-back party at home, you do not have to show up empty-handed. From a budget-friendly and sentimental gift to something larger and perhaps more elaborate. In the end, the engagement party gift etiquette depends on you and how you would like to express your love for the couple and this milestone in their lives. Essentially, as long as you show up and congratulate them, letting them know how happy you are to celebrate with them, then it's all good. 
If you want to surprise the engaged couple, you can order a love letter that will describe their love story in short. This will be a great present option for guests who know the couple and are ready to give a letter writer ideas of what they want to be included in the love letter. You can share some exciting moments about the couple and the main points of their relationship that brought them to the engagement. Such a love letter is a fantastic surprise that will surely be a pleasant surprise for a couple.
In essence, be flexible, with no pressure. Kick back, have fun and celebrate with your friends. Your engagement gift etiquette should be flexible, affordable, and sentimental as a way of saying, I love you, and I am here for you. 
Author: Valeriya Istomina is a Wedding Forward expert on wedding budgets, etiquettes, ceremonies, and music. If you need tips for wedding planning, she will guide you all the way. She collects analytics and surveys, talks to experts; creates checklists, templates, and gives her take on wedding planning. Her other passions are yoga, photography, and reading.
Featured Photo by Jesus Arias from Pexels