A new year is an exciting time as it symbolizes starting something with a fresh slate. While a new year is a great time to do so, you can apply the same mindset to different periods. We're sharing a few ways women can be healthier and happier whenever they choose to refocus on themselves and their goals. 
Adjust Your Diet & Choose Healthier Foods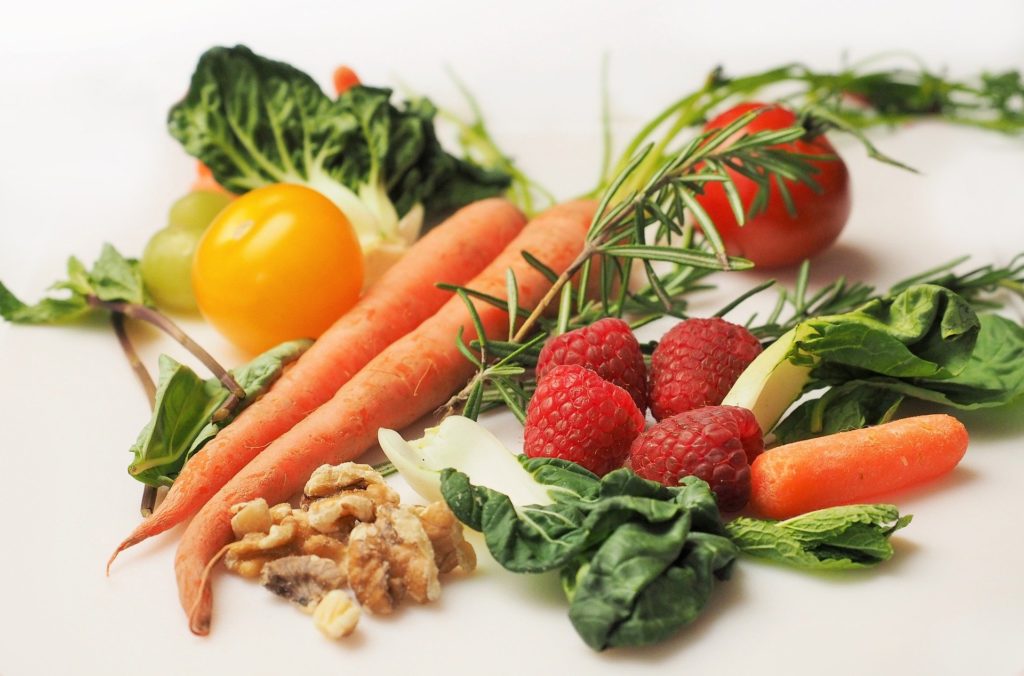 Eating foods that fuel your body can help make you feel more energized, think more clearly, and have a calmer mindset. Try incorporating new, healthier foods into your meals and snacks. A few superfoods you can easily incorporate into your diet are blueberries, kale, spinach, and nuts. If you're looking to make a dietary change to lose weight, meal planning can make all the difference. Rather than creating your own plan from scratch, leverage expert advice, and use an already balanced weight loss meal plan for women. If you have a busy schedule getting the fresh ingredients from groceries or supermarkets, or one who is actually having a problem eating veggie, then you can choose to take a greens supplement, specifically the one considered as the ultimate fuel for the body and mind. Learn more and get insights from the Supergreen Tonik review.
Get Enough Sleep
Consequently, not sleeping enough can cause depression, insomnia, emotional outbursts, and more. You may also lose relationships, your job, or money. Get enough healthy sleep by using technology less often, eating the right foods, and making more time for meaningful activities. You can download apps with calming nature sounds and soothing music to encourage sleep.
Exercise Regularly
Exercise can improve your sleep quality, body strength, and brain health, among other things. Skiing, swimming, and jogging are a few ways to get a rigorous workout. Other ways to exercise include walking down a nature trail, riding a bike, jumping rope, or hiking. Finding a workout that's right for you is the key to sticking to it. However, if you're not motivated enough, try something new until you figure out what works best for you.
Loving yourself also includes not ignoring your body when it's telling you that it's unwell or in pain. Many women go about their days while suffering from aches and pains and even illness. If you feel under the weather, take your medicine, and let your body recover.
A lot of women are required to wear high heels for work and lead very busy lives. If you're on your feet constantly, wear a pair of compression socks to alleviate leg swelling and pain. Be kind to yourself, and don't hesitate to invest in things that will help you feel well and good.
Have a Positive Mindset
Being positive can have a profound effect on your health and well-being. Rather than wasting time on meaningless activities, spend time with friends and family. Think positive thoughts on a regular basis, and be yourself by expressing your feelings often. You might even benefit from taking a class and doing hobbies.  It will give women a healthier mindset.
Love Yourself
Women too often suffer from the problem of not loving themselves enough. Mental health issues, lack of self-confidence, or not receiving enough love from others are a few reasons why. Besides this, you may have made mistakes and need to forgive yourself. Blaming yourself only makes everything worse for yourself and others. Whatever the case may be, you can get help by speaking to a trusted therapist about any issues you may have.
Leave Time for You
Find time, at least a few times a week, for yourself and recharge. The options are endless from yoga, meditation, reading, getting your nails done, or spending time outside. Taking time for self-care has many benefits, including improved mental health, increased body flexibility, and peace of mind. In fact, believing in a higher power may even change your life for the better.
Volunteer for a Worthy Cause
Volunteering has many health benefits, including higher levels of positivity, lower stress levels, and increased self-confidence. You may even gain a sense of purpose and a more meaningful life. In addition to this, you'll be helping those less fortunate. A few volunteer opportunities you can get involved in are walking dogs at a local shelter, reading to children at a library, or joining a community garden.
Life is more satisfying when you can enjoy it in better health. Find time each day to take care of yourself because you deserve it. Real success shouldn't be measured by superficial things such as money or appearance, but by how much you genuinely care about yourself and others. As a woman who has many responsibilities, it is important that they live a healthier lifestyle.