What is waiting for us in 2022? In this article, we have collected the real hits Unplugged–Byron Bay, popular trends worth looking at and adding to the wardrobe.
Bright coats
For a long time, it was believed that there was a place in the basic wardrobe only for classic pastel coats, but in the last season, everything was changed. Bright and even neon models of different styles became popular, from "robes" with a belt at the waist to oversized "cocoons" that will not only warm in cold weather but also cheer up.
Sneakers with a pointed nose
Even though romance and tenderness are gradually returning to fashion again, the influence of sports style on fashion is still very strong. One of the main popular fashion trends of the coming year will be sneakers with a pointed nose, which perfectly fit the category of ugly shoes. We are sure that such shoes will soon fill the streets of the largest megacities and our Instagram feeds.
Knitwear from the 1960s
Other popular trends will be knitwear, especially sweaters, cardigans, and vests, which look as old-fashioned as possible. Like they were delivered to us by a time machine from the 1960s, they will become a hit.
Bags with fur
One of the main materials of the year will be fur, which will appear not only on coat collars but also on shoes, accessories, and bags. If you like a more restrained style, look at the models of natural shades, with which you can go to the office and the study, but if you like to surprise, choose pink, green, and yellow colors, as well as animalistic prints such as a leopard, zebra or the plumage of exotic birds.
Down jackets in an outdoor style
If you want to look stylish, pay attention to outdoor-style jackets, similar to equipment for extreme sports this season. They look catchy and unusual and protect well from cold and wind, do not get wet, and fit perfectly into everyday images. So you can wear them with relaxed boots and boots with heels – the choice depends only on weather conditions.
Black Pantsuit
Nothing emphasizes at the same time femininity and strength as pantsuits. In 2022, they will definitely become the must-have of the basic wardrobe because they can be worn not only with white shirts to the office but also with fashion bras – to parties.
Mittens
Wool, fur, and leather – to help keep our hands warm this year, we will not have gloves but mittens. For example, short models are suitable for down jackets and sheepskin coats, high – for capes and vests, and with decore – for bright coats in the style of the 2000s. By the way, you need to wear them not only to complement the image but also to protect the skin of your hands from the cold.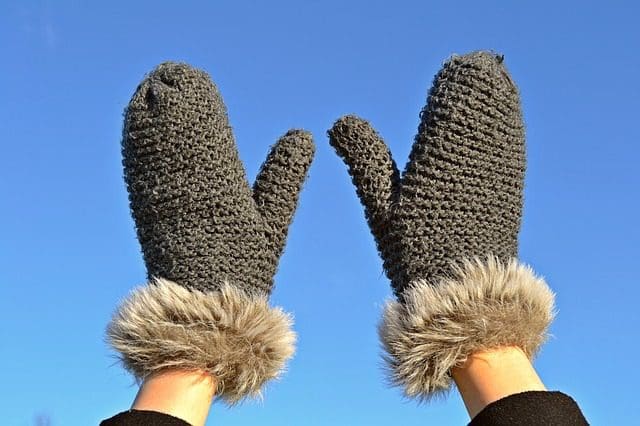 Fur boots
Fur boots are finally proved to everyone that they are the most comfortable and warm shoes for winter. Of course, it is better to wear these ski boots with things in the apres-ski style – overalls, sweaters with Norwegian prints, and knitted trousers. However, we advise you to decide on experiments and combine them with pleated skirts and column dresses. It will turn out very stylish and unusual.
Low-rise jeans
The open navel and lower back will become more popular in the coming seasons, so at some point, even the most conservative fashionistas will not be able to resist these popular trends. If you're not a fan of low-rise jeans try out a pair of mid rise jeans by Mavi.
Bra
If you bought yourself an ultra-fashionable bra this summer, do not rush to put it in the closet even after the beginning of autumn: not so long ago, there was decided how to adapt it for other seasons. This solution consists of wearing a bright bra over clothes – shirts, dresses, turtlenecks, and bodysuits – as an additional accessory. To begin with, try to come to a party in such an image, and then repeat it in everyday life. This stroke will make your look so trendy, and we are sure that your outfit will be greeted with applause and delight.
Oversized fur coats
For the last time, more and more people have abandoned the use of natural fur. They don't forget about it but have switched to its more environmentally-friendly analogs. Pay attention to the fur coats, which are good even for extreme frosts. Going shopping, pay attention to the oversized models of gray-brown color. 
Romantic dresses
Dresses in lantern sleeves, lace, high waist, and frills in a slightly more modern format are going to be leaders in our wardrobes this year.
Velvet
Velvet has become very popular. Classic dresses and tracksuits are sewn from it. Sometimes, this material can be noticed with embroidery or lace, which looks very good. There is also velvet in pastel shades.
Knitted dress
Knitted dresses have become the most relevant popular trends of 2022. This is true if it is a large knit with an inaccurate silhouette that adds volume: large sleeves, knitted skirts that have an extension to the bottom, or full oversize models. The main task of such a dress is to give its owner comfort and convenience. There are some best online fashion stores available, that help you find the latest women's dresses online.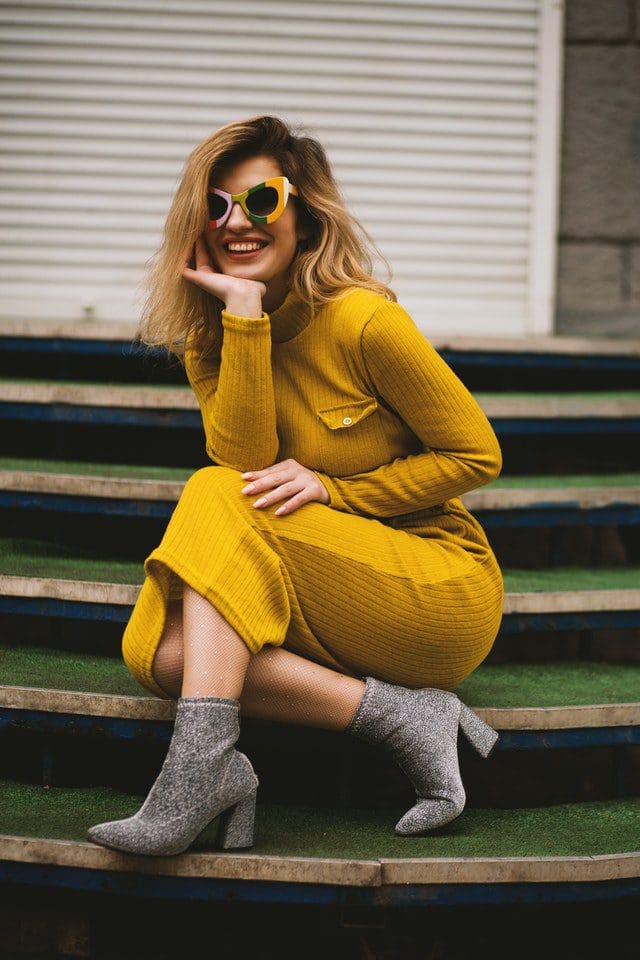 Skirts
The skirt is the most important popular trends of the 2022 year. This has been a well-known classic for a long time, but how durable it has settled in our lives. Skirts are practical and comfortable, and every fashionista would like to take a walk in such an outfit and attract astonished gazes.
Bulky shoulders
Such a fashionable trend as enlarged shoulders is worthy of mention. The cocoon coat looks like a perfect oval. The shoulders are enlarged here, but they do not become a bright and unique accent.
Cage
A timeless classic that will not go anywhere this year. Every person can find his own graphic style which attitudes in shades and size. You can remain committed to the classic combination of the cage and plain fabric. Also, pay attention to another way to wear it – combine a cage with a cage, you'll see that it's a great idea.
Featured Photo by Athena from Pexels