I love giving gifts to family and friends. I try to find something unique. A gift that says I care. Something that they can use. Look for something that fits their personality. Finding that special gift can be difficult. Most people will give gifts that they like and don't realize it might not fit the person they give it to. I know I have received gifts that I would never use, so I try to be careful that I get the right gift for someone else.
When children are young, it is very easy to get them gifts. They love toys, toys, and more toys. I always like to include a few items of clothing as well. As children grow older, it gets harder. One year, when my children were in their teens, I purchased clothing for them. After Christmas, they took everything back to the store and selected something different. Sometimes the easiest thing is to give them a gift card or Voyager promo code so they can pick out their gift. But that really doesn't make memories. 
Below are some ideas of what you can do for that special friend or loved one for that special occasion such as a birthday, graduation, Christmas, wedding, etc. Or maybe just to say thank you to your clients and co-workers.
Gifts for Him
Hobby: What hobbies do they have? You could get him something he could use with his hobby. 
Sports: What is his favorite sports team? What is his favorite sports team? What about getting custom t shirts or other articles of clothing with his team's name on it. It is something he can wear every time he watches his favorite team. Better yet, get tickets so he can see his favorite team. . It is something he can wear every time he watches his favorite team. Better yet, get tickets so he can see his favorite team. 
Travel Items: Does he travel a lot? Small items to help organize his suitcase is a possibility. Does he go overseas in his travels? A language translator is a great gift. 
Tools: Does he like to work on his car? Does he have a "check engine" light device that instantly diagnoses his car's issues? My son-in-law has one, and he loves it. He has even used it on my car to see what car issues I was having. 
Check the internet for ideas. There are many things available that might be the perfect gift for your friend or loved one. I know, I found some unique items for Christmas gifts this year for that hard to shop for men in my life.
Another gift can be cleaning your home's exterior for your spouse. Nothing says I love you like a clean home exterior. Pressure Washing Long Island can assist in revamping your home's exterior.
Gifts for Her
Kitchen Gadgets: I like tools for the kitchen. It makes preparing meals easier and fun. If she enjoys cooking, look for something new on the market. Please note that not every woman likes to receive kitchen items as a gift, so make sure you know her likes and dislikes gifts.
Hobby: What are her hobbies? If she likes flowers and gardening, a potted plant or fruit tree might be a special gift. Getting something she can use with her hobby is a great idea. There are many hobby stores around that can help you select something new in her hobby interest. Understanding what she likes to do makes gift selection easier. 
Clothing: If the person lives nearby, plan a shopping trip with them. Be observant of the things they mention that they like, then go back to the store later and pick up the item.  
Gifts for co-workers or clients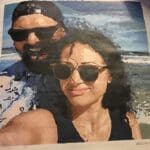 A personalized gift is the most unique and special thing someone can receive. Make your own 
Wedding Gifts
Store Registry: Perhaps wedding gifts are the easiest because most couples have registered at a store. They choose the items that they want. If the items are beyond my budget, I will purchase a gift card from the store of their choice. This way, they can use it towards items they didn't receive. Also, you don't give a duplicate gift. 
Timeshare: Do you have a timeshare? Don't you know that for those who have timeshare this is going to be the best gift you can ever give? As giving a week at a resort for the two of them will create lasting memories. Therefore, having a timeshare will be a great investment. However, there are also some circumstances in life that need to be prioritized that may lead you to decide in cancelling your timeshare. No worries, Wesley Financial Group is Awesome in helping you how to cancel your timeshare easily and hassle free. And for sure you can still give another form of gift that will also give treasurable memories.
Graduation Gifts
What is a favorite graduation gift? A car! Well, that does not fit my budget; however, I like to give gas gift cards. If they just graduated from high school or college, they can use all the gas cards they can get. If they are heading to college, gift cards from Walmart would be much appreciated. Visa cards are also good because you can add money to them throughout the year as needed.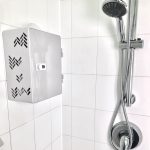 If you are looking for a more practical gift, It's my niece's second year at college. She decided to leave the dorms and move into an apartment with a few other girls. On the second day, she realized that someone was already using her shower products. Being her favorite aunt that I am. I found the perfect housewarming gift for her, a lockable shower caddy by Shlocker. This lightweight shower caddy can be installed on any smooth surface in the shower. With the built-in lock, it makes it easy to open and lock up when you are finished. The built-in razor holder adds a nice touch to keep things organized. She can fit everything she needs. She was surprised at how much it can hold. There was room for your hair, face, and leg products. My niece loves the small mirror on the inside door to make sure she removed all her face paint after a football game.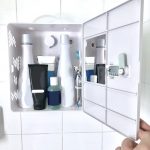 Her sister heads off to college next year and is already asking for one. This shower caddy is the perfect gift for a college student. Suppose you don't have a college student yet. My friend purchased two for each small child to keep their tub toys in, and no one else could touch them. She loves she does not have a display of toys all over the tub. I think this lockable shower caddy by Shlocker is the perfect birthday present, Christmas gift, and even a great graduation gift.
Thank You Gifts
Has someone done something special for you? Giving a gift is a great way to say thank you. At thanksgiving time, some businesses will give out gift basket to their clients to say thank you for their business. There are many different types of gift baskets you can purchase online such as fruit baskets, cheese, and wine baskets, or baskets with home-baked cookies, gourmet breads, brownies, muffins, etc.
Whatever the occasion, choose a gift that will be used. A gift that will remind them how much you care for them.