Now that we can safely go out and about in our day-to-day lives, it's refreshing to be able to plan date nights or friend get-togethers on the weekend. Especially since many of us will be (or have already) returned to the office, it's nice to know how to transition from day to night for a post-get-together happy hour on a Friday. Let's explore some ways to make your Friday casual attire easily transition to "going out" looks too. 
No Rules
First of all, there are no rules when it comes to fashion, so let's get that out of the way. Chances are, if you wore it to work, you could wear it to a restaurant as well. Go to even the most upscale dining establishments or clubs, and you're sure to see a high percentage of the people there wearing jeans. Look to most major fashion designers, and the black t-shirt with jeans is an iconic and repeated look. So, there are no rules for your weekend going out outfit, so long as you are comfortable and confident.
Start With Shoes
One of the first things that people notice when looking at someone's outfit is their footwear. Your shoes instantly set the tone for what you're doing and the vibe you're going for. Think about it – chefs wear slip-resistant shoes, nurses wear sneakers or clogs for long hours on their feet, lifeguards don't wear any shoes at all! If you are trying to parlay your casual Friday outfit from work to hang out, one easy way is to change footwear. Say you wear slacks and button up to the office, try a more casual pair of slip-on shoes for women to dress your outfit down and not look so business casual, more fun, relaxed. If you wear sneakers for work because you're on your feet all day, a simple flat could transform the look and possibly still work with what you had on that day.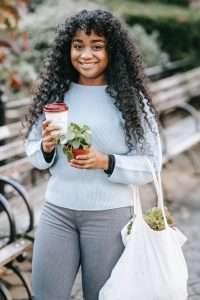 Style Uniforms 
One of the easiest ways to always be confident in your outfit is to have a more minimal wardrobe with which to begin. Chances are you know what you look and feel good in and wear those items on a rotating basis. It's a known fact by stylists, organizers, and designers that the average person wears only about ten percent of their wardrobe. If you donate the items (or, even better, sell them for extra cash) that you're not wearing, getting dressed every day becomes a breeze. And with a closet full of only your favorites, you're guaranteed to feel casual yet stylish.
Accessorize!
Accessories can be your best friend or, when overdone and too much, your worst enemy. But, if you want to elevate a casual friday outfit, the quickest and easiest way to do so is through accessorizing. Especially if you're a busy mom or just in a hurry getting ready in general, accessories are easy to grab and switch up your look quickly. Invest in quality pieces that you'll want to wear again, though. It's easy to buy cheap jewelry and other accessories as an impulse when you're in big box stores, but they tend to change color or break easily. Investing in some statement pieces that will stand the test of time are worth their weight in gold.
Tomboy Vibes
Androgyny and dressing in unisex styles are never going to go out of style. There's something about a beautiful woman in what might generally be considered menswear that just makes her look confident and chic. Not to mention, you're going to be super comfortable dressing this way. Think menswear watches, boyfriend jeans, and loafers. Blazers are another way to keep your look casual but polished during cooler months – and if you want to keep the vibe feminine, go there with your type. Pair a silky blouse (or any statement blouse, really) with your boyfriend jeans or slacks and pair of sneakers, and you look effortlessly cool. 
So there you have it. Whether you're looking for ways to go from work to weekend or more just wanting to adopt a devil may care casual wardrobe, this list should quickly help you get started. Now, get out there looking chic and comfy!
Feature Photo by Ono Kosuki from Pexels