This is a sponsored post written by me on behalf of Dollar General for IZEA. All opinions are 100% mine.
From our house, it takes 20 minutes to get to the closest grocery store and only 10 to get to Dollar General, which means when we run out of an ingredient or need something quickly, Dollar General is where we go.
Thankfully, they stock a wide variety of pantry staples and refrigerated goods, which includes important things like baking supplies and ice cream! (And you can save on your baking needs with Dollar General with sales and coupons.)
When they challenged me to make my favorite baked good using their Clover Valley family of products, I debated making rocky road brownies or perfect chocolate chip cookies. But what I really wanted was just good ol' fashioned crispy rice treats instead.
This simple classic is easy to make, which makes it the perfect treat during a busy week.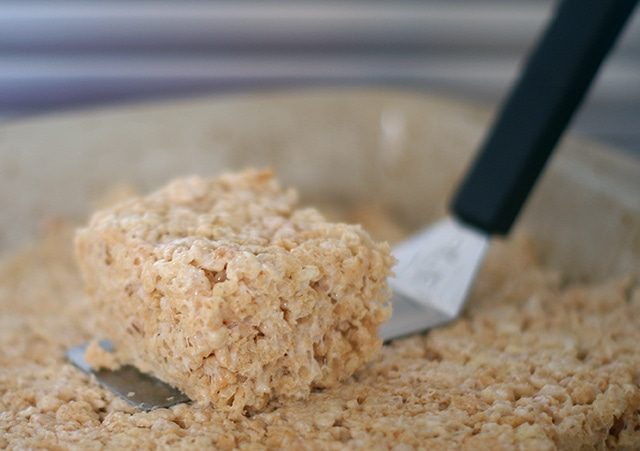 Actually, I made these just last week during our one and only "big" snow this season. But in a burst of "inspiration," I picked up Fruity Pebbles instead, imagining just how yummy they would be. Unfortunately, what I realized is that they're called crispy rice treats for a reason, and while I had made a small batch of the traditional treats for our food dye-sensitive daughter, I've been craving them for myself ever since!
Classic Crispy Rice Treats
Prep Time: 10 minutes | Total Time: 20 minutes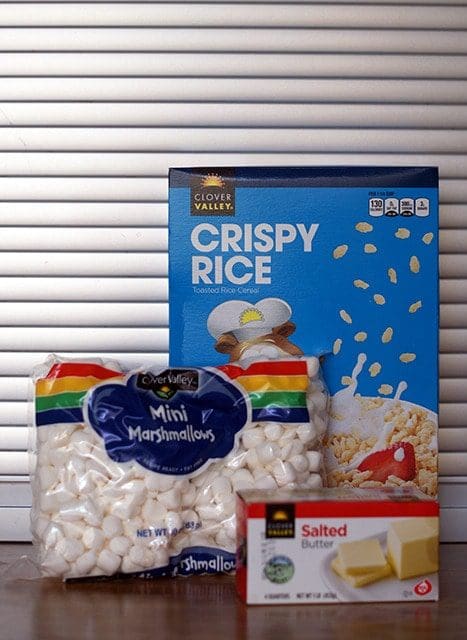 Ingredients:
2 tablespoons Clover Valley butter
10-ounce package Clover Valley mini marshmallows
6 cups Clover Valley Crisp Rice cereal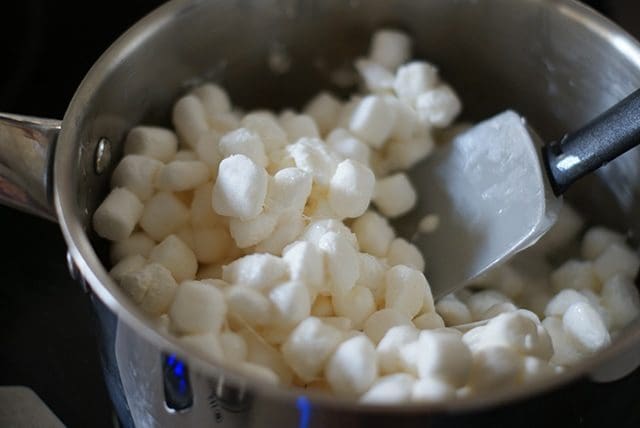 Directions:
Prepare a 9″x9" or 9″x13" pan ahead of time, either by buttering the bottom and sides or lining with parchment paper.
In a large saucepan, melt butter over medium-low heat. Add marshmallows and stir until melted and smooth.
Remove from heat.
Working quickly, add cereal to the pan and mix until all of the cereal is coated in marshmallow.
Transfer to the prepared dish. Cover with wax paper and press down firmly.
Let sit for 10 minutes, until the marshmallow has cooled, before slicing and serving.
Enjoy!
P.S. Follow Dollar General on Facebook, Instagram, and Pinterest for inspiration, recipes and extra savings.