I try to make my gift-giving heartfelt. This means that my gifts are often also edible and homemade, and I try to stay away from the obvious chocolates, flowers and a card. I want my gift to really tell my mom or my mother-in-law or the new mom down the street that I took a minute and thought about what they would really appreciate for their Mother's Day.
Here are a few nontraditional food gifts that you can give easily and freely.
Make her breakfast in bed, even if you don't live with her. This make-ahead egg bake can be delivered the night before, making breakfast for a new mom or your best friend as easy as popping it in the oven. Fresh fruit and a cup of coffee are all it takes to make this meal complete.
Source: Sleepin' In Omelette | The Pioneer Woman
Show up with dinner. A frozen meal is a great way for you to share food and give mom a bit of rest in the kitchen. A little note for the mom in your life that reads: I thought you could use the night off. Every mom needs a break now and again.
Source: Chicken Empanadas | Food for My Family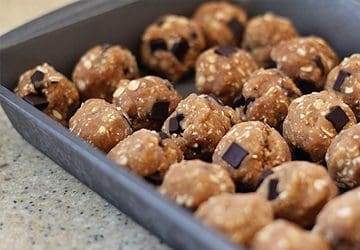 Do you have a favorite cookie you'd like to share? Try gifting cookie dough instead. It's a great way to let mom decide when to indulge, and you've done all the hard part for them. All they need to do is sit back and enjoy the smell of freshly baked cookies in their house.
Source: How to Freeze Cookie Dough | Good Life Eats
An easy breakfast standby makes a perfect gift. A jar of granola can be used to snack on or to grab on the go when mom otherwise would have skipped breakfast because life is just moving too fast.
Source: Coconut Almond Granola | Two Tarts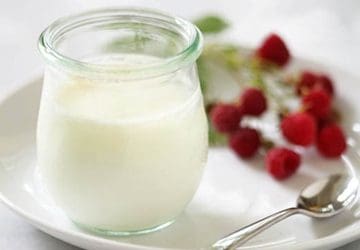 Pair your granola with a specially-made batch of homemade yogurt for mom. It's not as hard as you may think, and you'll be impressed with the results you get right out of the box.
Source: Homemade Yogurt | Zoe Bakes
A little snacking goodness is always welcome, and what better way to snack than crisp, cheddar cheese straws? They store well and give you all the pleasure of a good savory snack: crunchy, cheesy, no-mess finger food fun. Great treat for food gifts.
Source: Cheese Straws | Epicurious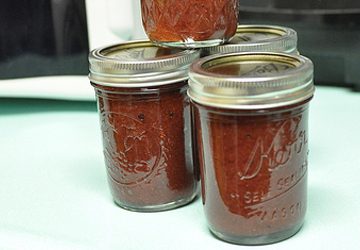 A little something for later is always appreciated, and with strawberries in season, what better way to give something other than the standard jam? A bit tart and plenty sweet, fruit butter is delicious on muffins, scones, or a simple piece of toast.
Source: Strawberry Rhubarb Butter | Food in Jars
Another great use of food gifts is using the produce of the season, these pickled asparagus are great for munching, and we all know what they say about moms-to-be and pickles. I know quite a few pregnant moms just waiting for a jar of these to show up this Mother's Day.
Source: Pickled & Peppered Asparagus | A Farmgirl's Dabbles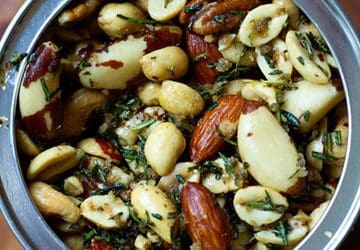 I remember every Christmas my parents would receive a jar of nuts. They were one of my favorite things, and I was always so excited to see them. Nuts are full of omega-3s and protein to keep mom moving. Plus, they're pretty delicious, too.
Source: Rosemary Roasted Nuts | La Fuji Mama
Shaina Olmanson is the freelance writer, photographer, and home cook behind Food for My Family. Cooking daily with and for her four kids and husband, Ole, drives her desire to inspire other families to do the same. Shaina is also the author of Desserts in Jars and regularly contributes to various online sites and traditional print magazines.