Is it possible to become a millionaire in logistics? Yes, absolutely, and you can find multi-millionaire logistics companies running their operations worldwide. Will it take a decade or a few years to become a millionaire in logistics? That depends on you, but it is possible and feasible for any logistics company to make itself highly profitable within a few years with determination and a solid business strategy.
If you are interested in the procedure and requirements, then follow along with us in our guidelines.
How to become a millionaire in Logistics?
Some priorities need to be set first, and you will also have to scale up the operation of your logistics business to some extent for further development of the business to become a millionaire. Here are those basic steps to help you achieve your dream of becoming a millionaire in logistics.
Set up a target
The first thing you will have to do is set up a target that will be real and feasible in both quantity and time. Our goal here is to become a millionaire in logistics. That does not have any good detail in it. You will have to make a realistic goal.
It could be like this, at the end of the next two years, the company should have $$$$ assets. Or, at the end of the next two years, your bank balance should be at least two million dollars.
Set real goals like these, so you can track your progress towards it.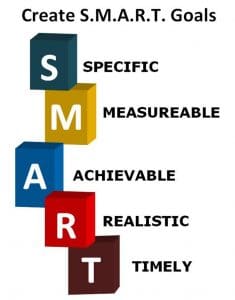 Create a vision
While setting up your goal, it is also important what vision you have for your logistics company when it reaches its goals. For example, you can visualize your company as America's fastest logistics company. Or you can visualize it as being the world's most affordable global logistics company.
Either way, your vision should match your target. Based on these two, you will choose a business model.
Make a business model
As we are talking about logistics companies, you will have to mainly think of your transportation management model. For example, do you want to use company-owned trucks and drivers, or do you want to hire trucks from outside? Which one would be preferable?
After doing some analysis, you will be able to choose the right model.
Invest in the development and modifications of the business model
Don't just choose a model and stick with it. You will have to update and modify it regularly for its development. You can do that by investing in better logistics software and management service, buy better trucks, and in many other ways.
You may think that logistics software is useless, but it is not. On the contrary, they help you in better management and control of goods movement. If you want to develop your own software, companies like Develux can help you.
Consider issuing stock
If you're building a logistics business from scratch, you would definitely need a substantial amount of capital. Some people opt to raise that capital by going into debt, but a good alternative is issuing stock for your business. That way, you can avoid the ugly side of debts such as high interest and diverting revenue to loan payments.
Other advantages to issuing stock include increased asset liquidity and raised attractiveness for investors.
Check your progress
Lastly, check your progress over time to see if your current style and direction of running the company is giving positive feedback in reaching your goals. If it does, then work with it and try to develop and update it whenever you have the opportunity.
If it isn't, then you are doing something wrong. So re-evaluate your plan and find out the flaws.
Conclusion
If you follow these steps, you will eventually become a millionaire in logistics. Just you have to be determined and patient enough to go through the hard times in the beginning.
Author: I'm Jaylin: Guest post service planner of Leelija and full-time blogger. Favorite things include my camera, traveling, caring for my fitness, food, and my fashion. Email id: [email protected]
Featured Image by Pixy.org