Interior design is all about character and bringing your own personality into the home space. Everyone has different tastes and preferences about color and design, regardless of whether we talk about fashion, cosmetic, or interior design. If something is considered "trendy" or fashionable or "in the spotlight," everyone has developed his own special traits, so we can see how each piece of furniture at home brings the mood and reveals your personality when you decorate a room. 
That's because we are unique souls, and we all have different abilities, styles, and preferences. Therefore, it's not so surprising that the interior design of your room can be a combination of your basic zodiac traits. 
If you are passionate about interior design and like to decorate a room, you can check the free and professional courses at HomeDesignInstitute.com, Paris.
Are you ready to find out which room you should decorate that is best suited for your personality? Take a look at your zodiac sign and discover all the secrets of your inner self. 
Aries
Aries people are dynamic, active, and full of energy! You love being in control, so the office or study will fit perfectly into your daily routine. How about a touch of red? It's an excellent color if you want to create a modern atmosphere in your home. The right lighting can significantly increase the effect! You can also consider an interesting wall painting in red and orange color.
If your Zodiac Sign is Aries, then cherry decor pieces are best for your home decor. It is because Aries represents spring and the cherry blossoms are linked to it. So, hang a beautiful wall art of cherry blossoms to add to decorate your house with the Aries Zodiac sign. In case you are not Aries, you choose another flower that falls in your Zodiac sign.
Taurus
People from the Taurus sign are reliable, patient, and hardworking. For you, it's important that everything in life is beautiful, so the living room might be the perfect place for you to spend time after work with friends and family members. And since beauty itself needs to be both comfortable and practical, why not opt for a comfortable sofa in your living room in deep green color? 
Gemini
Gemini signs are an ace of communication. They love movement, so you need a place that offers enough space to move around in. What's more, you love having company over, so the living room should be the main focal point of your home! If possible, don't hesitate to use different couches or buy one with multiple functions. (As the real Gemini loves multifunctionality and multitasking). One of the most vivid and attractive colors for Gemini people is lemon yellow or lime green, which will bring freshness and mood to your busy mind. 
Cancer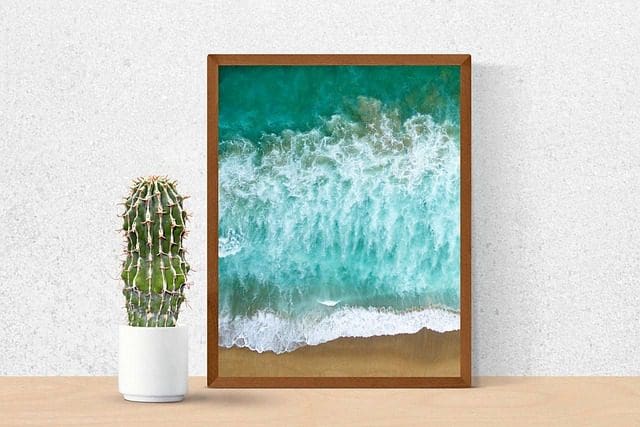 Cancer is the master of emotions, so your home needs to feel cozy at all times. The bedroom is definitely the best choice for you because it allows you to relax after work every day. You can create an amazing atmosphere of romance and tranquility with past light blue walls or an ocean painting in turquoise colors. The soothing night lights are also very important. Cancer is a water sign, so placing several blue crystals or blue decorations around your bedroom will bring a positive vibe for you! 
Leo
People with Leo signs are generous, popular, and have an innate sense of beauty. That's why the dining room is your perfect match. You love to entertain, so don't be afraid to use bright colors and paint huge, beautiful murals on the walls. For Leo, it will be a wonderful addition to place a beautiful fireplace in the living room, consider elegant and luxurious chandeliers or candle holders or place a beautiful photo with orange sunflowers or a romantic photo from your wedding to feel warm in the winter days. 
Virgos
Sensible and hardworking, Virgos are fully aware that comfort is an important part of well-being! The bedroom will definitely be a great choice for you because it offers both relaxation and functionality. When planning your decor, don't forget about storage space since the order has always been your number one priority. Virgo loves taking care of their healthy diet. Making plans for everyday things is one great trait. They will benefit from pastel green, beige or white walls and simple furniture in minimalist or Japandi style. It will be nice for you to have a special corner to stay alone without being disturbed and a cozy meditation space with a Buddha figurine. 
Libras
Libras are in constant search of harmony and balance. It's only logical to say that the living room should become their new favorite place in the house. The combination of stylish elegance with functional furniture makes this room ideal for relaxing after work. (as all Libras love to sleep, relaxation, and soothing music). For them, it will be great to have a romantic corner with pink candles, rose quartz stones, and an elegant vase with roses. Libra will feel more comfortable and not overwhelmed with white or pastel colors painted on the walls. 
Scorpios
Scorpios have very intense personalities. They are passionate, judicious, and always original! This means that the study room will become your favorite room in the house because it allows you to let your imagination run loose! Think of eye-catching yet functional furniture pieces, and don't hesitate to use bright colors. For example, you can create a nook with a dark blue armchair with a sea view. 
Sagittarius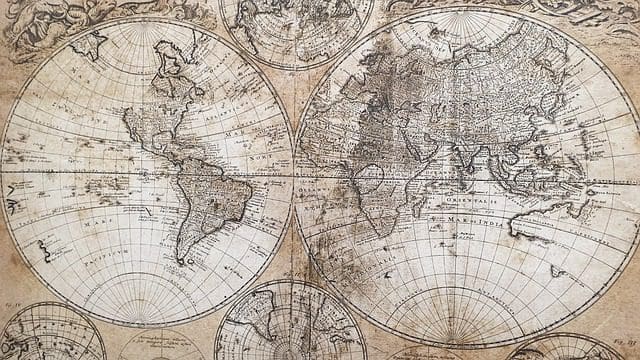 Sagittarius is outgoing, energetic, and curious. They need an inspiring place where they can think about new projects. The desk can be quite a significant furnishing piece since it offers both storage space for books or documents as well as a surface area large enough for all your pens and pencils. As Sagittarius loves traveling, a nice antique-looking world map and a beautiful bookshelf will be great to use when you decorate the room. 
Capricorns
Capricorns are some of the most constructive and persistent If there's something they love, it's a success, so why not go for the office? You'll be able to organize everything you need practically and functionally, so you can spend all your energy on being more successful. Capricorn can place a black obsidian sphere or crystal near the working desk for more concentration. For this sign, honor and stability are quite important, so he can consider buying a big property, surrounded by a natural environment or forest – like the FrenchChateauforsale.co.uk, which will bring back their spiritual connection with nature. 
Aquarius
Aquarius – Interesting, intuitive, and always original! The study is the perfect place for these people because it offers excellent storage space for books and decorative objects. You can also organize every single item with ease, thanks to several spacious drawers, which will allow you to live clutter-free. Aquarius loves innovative ideas, and minimalist design is perfect for them. 
Pisces
Pisces is the most romantic, sensitive, empaths, and loves sharing things with others. The Pisces bedroom should have an air of mystery thanks to dark tones that will give this room a sensual vibe as you decorate it. An artistic carpet in all shades of blue and blue-green and beautiful Feng Shui hanging crystals and blue tulle curtains are essential when creating an elegant atmosphere. 
Don't hesitate any longer and start decorating your home following these simple astrology rules! 
Featured Image by Monoar Rahman Rony from Pixabay