Your day starts when you wake up. You will be in a good mood in the morning if your sleep isn't disturbed, you don't have nightmares or have very amusing dreams. Small things like dime light, aromatherapy, or even bed linen will affect our sleeping quality and put us in a good mood when we wake up, and make us be more productive day by day.
Planning
You must give extra time to plan what you are going to do for the day. You can do it by taking a little time the night before or in the early morning before you start your day. You can have a plan in your memo to make sure you remember what you plan to do, and if you are in doubt, you can simply revert back to your plan to ensure that you stay productive throughout the day. Even though you may be feeling tired at the end of the day, five minutes spent planning and preparing for the next day will save you many multiples of that time on the day itself. You can consider planning on the clothes you are going to wear, the contact details that you will need or the documents and files that you are going to be using, or the tools and resources required, such as a laptop or gadget. Creating a plan for your daily activities will have positive effects on your work life and your mindset.
When planning your schedule, you can schedule the first thing that you should schedule is your breaks schedule. If you schedule it first, you will get proper breaks and stick to the plan you already created.
The benefit of scheduling it first is you can focus on your work because you know what time you can rest, and it is worth the wait. You can also plan what activities you will do during the break session.
Take A Break
You can give your all during periods of work. You can focus solely on your work, knowing that you will have sufficient time to rest, deal with non-work-related tasks, or just get away from work for a few minutes. You must separate your work and personal stuff. You can respond to personal emails and deal with personal phone calls during your break time. 
Sun and fresh air aren't just great for plants.  They're good for you, too. Your body will be fresher if you have sun and fresh air. Even if it's something as simple as walking around your house or office, regularly exercising can make you more energetic. If you have a dog, make it a companion to go outside during your breaks. Short breaks every few hours can help reduce stress and make you ready to continue your assignment and be productive.
You can have a lunch break away from your desk to focus on your rest time. If you are having lunch at your desk, it can disrupt your lunch ambiance and can disturb your productivity routine. Enjoy your lunch break and return to your work with renewed energy and focus. Besides that, exercising during lunch, even if it is just a quick step around the park, will also help keep your energy up.
Focus on Priority
You should know what your priority is to make sure you finish your task on time. A comfortable workspace is important to help you gain focus. Having your own sanctuary spot at your desk or your home also can help. Some people can gain their focus with music. Try any kind of music genre that you like. Try using headphones in the office. If working from home, fill your room full of music to find out what kind of person you are, enjoy working with music or without music. The simple thing that also affects your performance is keeping the media of your tasks organized, such as email inbox or folder and file in your laptop. It is important because it can allow you to find the old file that you need easily.
Stay Hydrated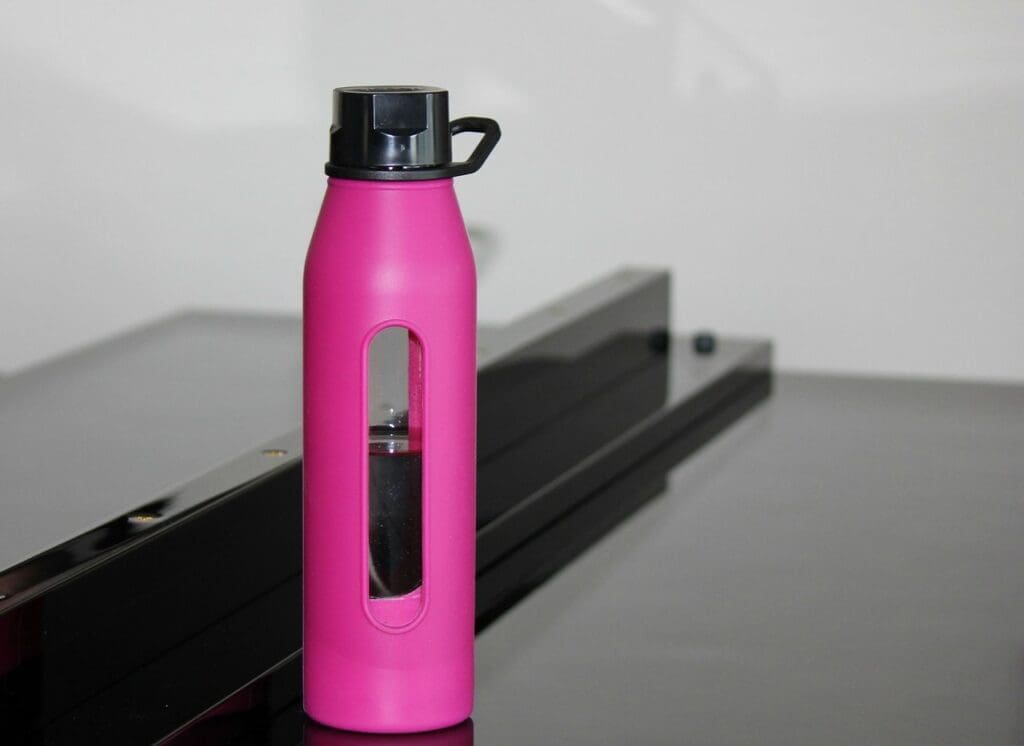 You must stay hydrated to keep you always focused and always fit for work situations. You can fill up your personal water bottle and keep it with you at your desk all day. Keeping a water bottle on your desk will make time management efficient because it will prevent you from having to get up over and over to get more water.
Difficult Task First
When you get your list of tasks, the first thing you do is to separate them and classify them as easy and difficult tasks. To maintain your focus, you can start with a difficult task first because even smaller tasks will drain your energy and lower your focus because of its tiring effect on your brain. So, it is better to start with a difficult task when we're in optimal condition. If there is any problem, you can fix the problem yourself but remember, you need to know who can catch your back when you are burned out. 
Conclusion
You can be productive in your work if you always focus on your task. Some details may be beneficial for maintaining your focus to be more productive such as make a plan, take a break, focus on priority, difficult tasks first, and don't forget to stay hydrated.
Featured Image by StartupStockPhotos on Pixabay