The COVID-19 pandemic has resulted in millions of people being ordered to isolate themselves at home. While the exceptions for staying put includes going to the supermarket, panic-induced stockpiling has led to many grocery stores running out of certain foods and common household products. Simply put, households across the country are under pressure to get the items they need for the weeks and months ahead. If this describes your current situation, make the following pantry items a priority on your shopping list:
Flours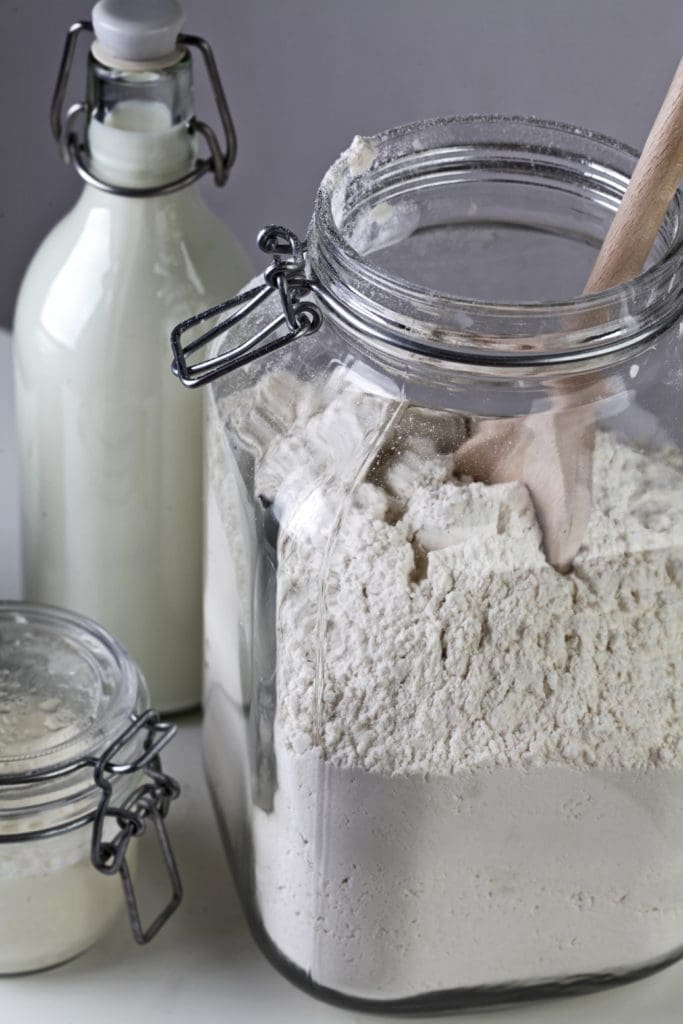 One effective way to expand food is to have flour at home. Bags of all-purpose flour are essential because they allow you to make an assortment of foods like bread, pizzas, tortillas, and similar staples. It should also be pointed out that flour can make one pound of meat feel bigger since you can make meatballs with flour and other food items. With flour in your home, you can deal with shortages a little better, and if you've been in grocery stores lately, you know that shortages are everywhere.
Frozen Foods
Yes, frozen foods don't go in the pantry, but that doesn't detract from their value as a consumable during prolonged periods of home isolation. Despite what most people think, frozen produce contains as many nutrients as fresh fruits and vegetables. In fact, evidence suggests they might retain more of their nutrients compared to fresh produce. The freezer is also a great place to store cuts of meat long-term, so don't second-guess yourself the next time you're walking down the frozen foods aisle in search of meal options.
Canned Goods
Canned goods are vital during times like these. The simple reason is that canned foods have a very long shelf life and can remain stored in your pantry for months or even years before being consumed. Most canned goods are ready to be eaten once heated, which is great if you don't feel like doing much cooking. Those with many mouths to feed are probably going to love that part! Pay attention to the ingredients, and do your best to choose canned foods with only natural ingredients and minimal amounts of sodium.
Get Seasonings
Canned foods and frozen foods aren't always seasoned, so make sure you have some of your favorite seasonings. These can last a long time, and that's what you need right now. It's important that you also purchase sea salt. This is especially important if you like to ferment vegetables at home. It may be wise to get a few pounds of salt at a time just to be safe.
Legumes, Rice, and Pasta
You want to make sure that staple foods like legumes, rice, and pasta are in good supply in your pantry. You can get a lot of meals from these foods.  They're usually quite inexpensive. You get the opportunity to expand other foods, thanks to these staple foods. You can use beans and meat to make a pot of chili, or you can use pasta to make spaghetti and meatballs. Your rice can be used to make dirty rice or fried rice. The sky's the limit when it comes to the food combinations you can make if you have enough of these staple foods during this pandemic.
Do your best to stay safe and stay away from folks while grocery shopping. If you purchase things in bulk, you won't have to go out so often, which is vital if you want to help this country fight this virus effectively.
Featured Image by Tariq Abro from Pixabay