Omega is among the giants of the Swiss luxury watch industry. Watches created by the brand landed on the ground, in the oceans, and the skies. It knows how to stand out, having first served as the official timekeeper of the Olympic games and becoming the first watch worn on the moon. Omega watches have a well-deserved image for being high-tech, smart, and precise, giving the brand a substantial following worldwide. 
It has been manufacturing watches since its foundation in 1848 but still keeps up with today's latest trends. Nevertheless, Omega has proved its quality and elegance that every watch enthusiast looks forward to. So let's take a look at the significant collections of Omega that have captured everyone's interest.
Omega Constellation
It is an elegant statement timepiece suitable for everyday wear for the stylish contemporary woman who aspires to have a watch she can wear with every outfit.
Omega Constellation watches are the brand's flagship model, and because of this, they are held in high regard for their outstanding quality. A functional design with elegant, traditional markers was one of the main aspects of the original wristwatch models, and later versions also incorporate these. Since 1952, Omega Constellation watches have continued to have a classic and timeless style, replicating the golden period.
The versions, such as the Omega Constellation 09 Quartz, continue to display the date at 3 o'clock. While that is not to suggest there have been no updates to the model, the Omega Constellation Double Eagle Chronograph illustrates that this is indeed the case. The elegant model in this collection has a 6 o'clock date indicator as well as three additional sub-dials. It has a definite appeal as a sporty luxury watch.
Omega Speedmaster
Omega's pioneering spirit is on full display here, as the watch serves as an ideal option for those who want a strong companion for their adventures but still need an everyday item.
Every single timepiece is given meticulous attention to detail as part of the brand's pledge to excellence. Omega is especially well-known for their intricate products, which is how they produced the 'king of complications' — the Speedmaster Perpetual Calendar, with a series production of only 50 units.
In 1957, its popular model, "Omega Moonwatch," contributed a big time in world history as one of the astronauts used it on their first landing on the moon. The Speedmaster line has been characterized by its precision, legibility, and sturdiness, according to Omega. Thus, it garnered the name Master Chronometer.
In addition, the Swiss brand is innovative with its patented unique technology, including the features of hesalite crystal, caliber 1861, and Super-LumiNova. This device, which Omega developed in Japan in 1993, offers several benefits, including enabling divers to keep track of their time correctly and other explorers. 
Omega Seamaster
This statement-style watch provides a striking and sporty design, an excellent option for everyday use. Great examples were the James Bond movies GoldenEye and Casino Royale, where Omega Seamaster watches adorned the wrists of Pierce Brosnan and Daniel Craig. 
Omega Planet Ocean and the Omega Seamaster Diver 300m were first-class timepieces worn by Craig in the Casino Royale movie. These sleek, beautifully designed COSC-certified watches are powered by a self-winding, co-axial, automatic movement.
The Omega Diver 300m Co-Axial was in various James Bond movies, including Tomorrow Never Dies, Die Another Day, and Casino Royale. As a result, Omega is gaining acclaim in the watch enthusiast and film fan communities worldwide. It is part of the regular price range and includes the renowned Omega Seamaster Aqua Terra – an excellent watch for daily use, special occasions, and occasional swimming.
Outside of using their watches for their everyday lives, many great explorers and pioneers have selected the Omega timepieces in this collection as their preferred watch. In addition, the Omega Seamaster has become the desired watch for military divers worldwide, notably the British Special Boat Service.
Omega De Ville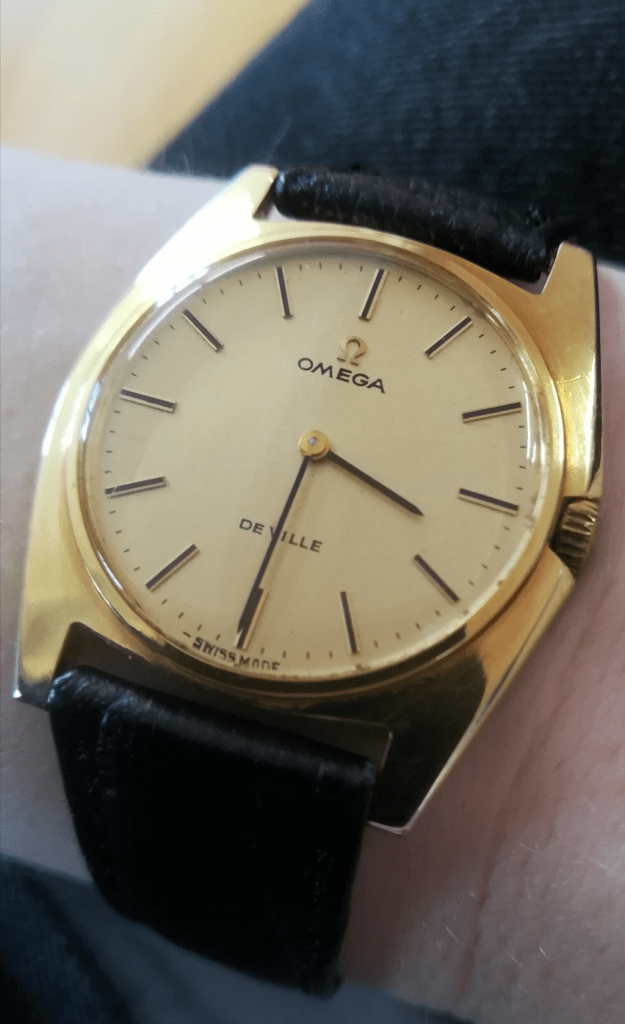 An extravagant timepiece that commands attention regardless of where you are. It will be perfect for more formal occasions, such as weddings, galas, and parties.
In the late 1960s, Omega introduced its De Ville collection of water-resistant self-winding watches. This line proved successful, and by 1967, it was the largest among all of the Omega brand designs. This watch's appealing yet straightforward appearance and customizable features all helped it become a leading brand in the watch market.
Omega De Ville is the first timepiece on earth to employ Co-Axial technology alongside Dr. George Daniels, a British watchmaker. Using this new technology has several key benefits. One of them is the ability to utilize an escape wheel that features the escape pinion mounted coaxially. In addition, it showed that the watch's movement had less friction and hence was more accurate and hardwearing.
Takeaway
No matter how long the years may be, Omega timepieces will always be classic and exquisite. This timeless watch has rendered people to love as they continue to expand and upgrade their series. Look for your desired Omega timepiece in our vast collection, only here at The Watch Company. Visit our website today!
Featured Photo by Robin McSkelly on Unsplash