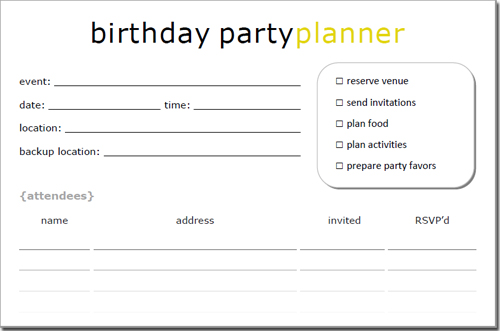 After my oldest daughter's 6th birthday party, I knew we needed a Birthday Party Planner in the printables collection here at Life Your Way. Then Abra emailed me requesting one as well, and she was gracious enough to offer her feedback as I put this together.
Next time you're in party planning mode, be sure to use this free Birthday Party Planner to make sure you don't forget any details. Whether you're having a party at home or at a different venue, this printable will make planning simple and easy!
Do you do big birthday parties or low-key celebrations?