Every mom who has a full-time job or has a business knows too well how overwhelming it can be to juggle both the responsibilities that come with motherhood and being productive in the work industry. But, this doesn't mean they cannot be as productive as their peers. All one needs is excellent time management skills. Ideally, any entrepreneur, let alone a mompreneur who does not have excellent time management tactics, is bound to struggle to get things done and eventually find success elusive.
Well, if you are a mompreneur looking for time management skills to employ in your daily endeavors, below are a couple of useful tactics that will no doubt increase your productivity and still attend to your mummy-responsibilities. Without wasting any more time, let's get to it, shall we?
 Set your priorities straight
It's pretty standard for moms to do more than one thing at the same time, which is perfectly normal because multi-tasking is a woman's 'thing.' Well, as usual as it is, it doesn't make you productive at all, especially if you are doing business and family-related tasks all at the same time. 
Well, to make sure that you have attended to both your business activities and your family, always make a list of everything you want to do on that particular day. At this point, you should prioritize your business first. 
Attend to anything concerning your business, be it reading and responding to emails, replenishing the stock of the products you sell, to mention a few. Afterward, you can go ahead and attend to mummy-duties. By doing this, you will have achieved your business goals for the day and therefore increase your productivity, not forgetting the ample time you will have for your family.
Have a consistent schedule
Making a schedule is not hard; I mean, everyone makes schedules daily. However, sticking to it becomes a challenge, especially for mompreneurs. As hard as it may be, creating a plan and going by it every day will increase your productivity in a lot of ways.
For starters, you automatically know what you need to do at a particular time. So, you will not waste time thinking that you should be doing and what you have not yet done. Also, you will rarely find yourself procrastinating a task, especially business-related ones. This is because you will have assigned each activity a certain period of time; therefore, you will not forego any job.
When making your schedule, include everything, house chores, breaks in between to have some quality time with your babies, business-related tasks, and something that many mompreneurs neglect; time to unwind. Remember, your sanity and health are essential, so do not neglect yourself.
Set goals and have a plan on how to achieve them
Many entrepreneurs can attest to the fact that setting goals and time management tactics go hand in hand when it comes to succeeding in business. With goals, you will be able to track your success journey, and know where to adjust things, especially if you're a mom.
Setting goals has a ton of benefits, from meeting deadlines to avoiding wasting time, to mention a few. These benefits will eventually lead to the overall improvement of your business. So, how do you set goals? You may ask. Well, for starters, set goals that are realistic, measurable, and achievable. An excellent way to do so is by setting short term ones; then, if you successfully achieve them, you can proceed to establish long term ones.
Have a strategic plan on how you will be able to achieve your goals. This is where having a consistent schedule comes in. With a plan, you will help you be on the right track to achieving your goals and not lag due to one reason or another. As a mompreneur, plans need to be flexible, just in case you need to attend to something urgently, for example, an emergency, among other family-related issues.
Make good use of technology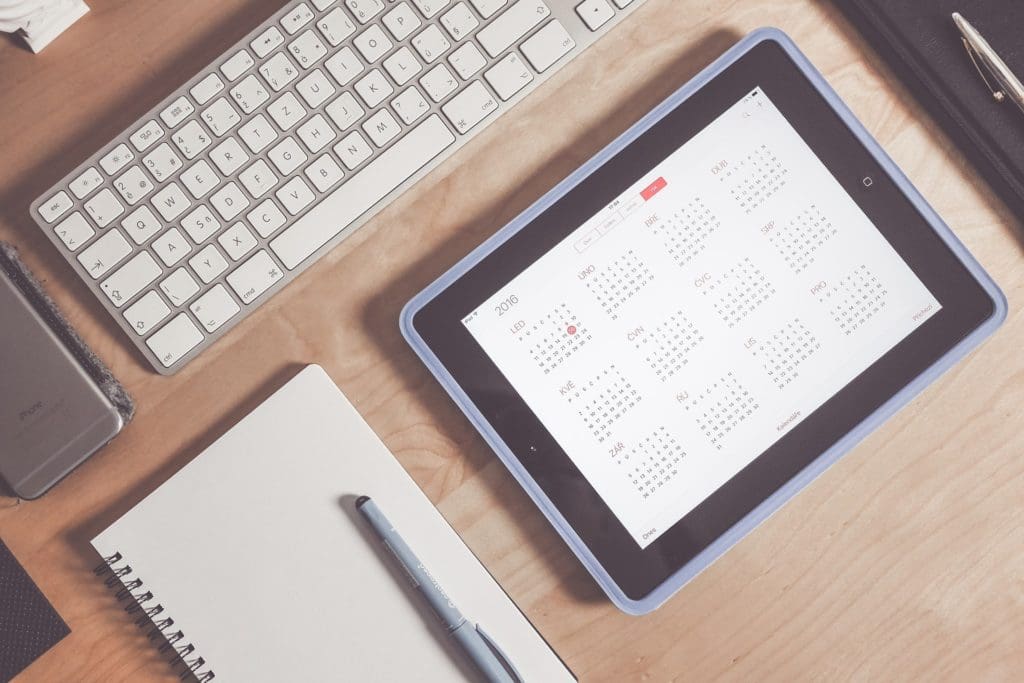 We cannot deny that we need the help of technology here and there. Thankfully, many apps within arm's reach that can do a lot of work for you. Apps like alarm timers, to-do lists, calendars, among others, can be helpful in your bid to manage time.
Being an entrepreneur requires you to have a lot of knowledge about what you are doing. That is why you may have to take some courses to stay on top of the entrepreneurship game. Well, being a mompreneur, it can be quite challenging to stay up to date with classes and tests. Luckily today, there are plenty of apps, for instance, take my online course that has qualified and reliable people that can do that for you.
Do not be afraid to ask for help
We know how being a mompreneur is overwhelming, so it doesn't harm to once in a while, seek advice from others. Wondering what I mean? Well, first of all, if anyone is lucky enough to have extra helping hands, it's you. You have all these built-in hands in the forms of your kids and your partner. So, you can delegate chores and other errands you feel that they can run like going to cash out a cheque, picking up some documents, to mention a few. That, you will not only have a lot of time to attend to your business but also time for yourself and your family.
Another way to seek help from others is by outsourcing because truth be told, you always have chores that are overwhelming, or business-related tasks that you feel you cannot handle. If you are a freelance writer, you can outsource some work to be written by your preferred people, then all you have to do is edit then submit them to your clients.
 You may also have some tasks like handling your business's finances in terms of accounting that you feel you cannot handle that well. You may as well, look for an assistant you have specialized in accounting to help you with that. Just remember when delegating tasks, make sure that the person doing the job is capable of handling it, so that you do not have to go back and re-do it all over again.
Set a clear boundary between business and motherhood
Being a mompreneur is fantastic because you get to be there for your family and still be productive all at the same time. However, it can be bad news for either your family or your business if you do not have a clear boundary between the two. 
So how do you draw a boundary between your business and family? For starters, always make sure that family time is family time, and business hours are business hours. Unless there's something urgent you have to attend to, do not squeeze in work during the time you are spending with your family, and do not leave your office unnecessarily during working hours. If you are a nursing mum, make sure you have breaks in between to Breastfeed your little one and bond with him or her.
Setting clear boundaries not only helps you manage time but also be present at the moment with each activity you do. 
Conclusion
As much as being a mompreneur is a huge responsibility, you can thrive in everything you set yourself to do and be a great role model to your kids. With these time management tactics up your sleeves, you will no doubt be the superwoman you are!