The past few months have been a whirlwind of panic and pressure of pandemic proportions. First, the fear. Then, the new reality. And after reality hit, life changed drastically, so that it became different than we had ever thought possible. The thought of self-care was non-existent.
The biggest workaholics were working from home. People were terrified to venture outdoors because of the millions of invisible germs hovering ominously in the air. Once-working mothers became WAHM's or SAHM's, and previously working fathers became unemployed. Except for medical professionals, or heroes in nursing scrubs, as we like to call them, most of society started working remotely or stopped working at all. They wouldn't dare go outdoors.
Those days were stressful, terribly so. But thankfully, for many of us, things are returning to normal. However, with all the anxiety that COVID-19 induced, many people's lives changed, and they haven't yet fully resumed with the regular. For instance, before COVID occurred, self-care was very important to many people. But once the pandemic took over, people forgot about self-care. It became about right now; today, this instant. And since most mothers were so frenzied, taking care of their kids nonstop (and sometimes trying to get work done too), there was simply no time for self-care. 
But ladies, self-care is so important! We need to reintroduce it into our daily lives. Whether it's taking a few minutes every day to read a book, spending time gardening or enjoying any other hobbies, or going out with friends, you need to think of something; some sort of way to relax.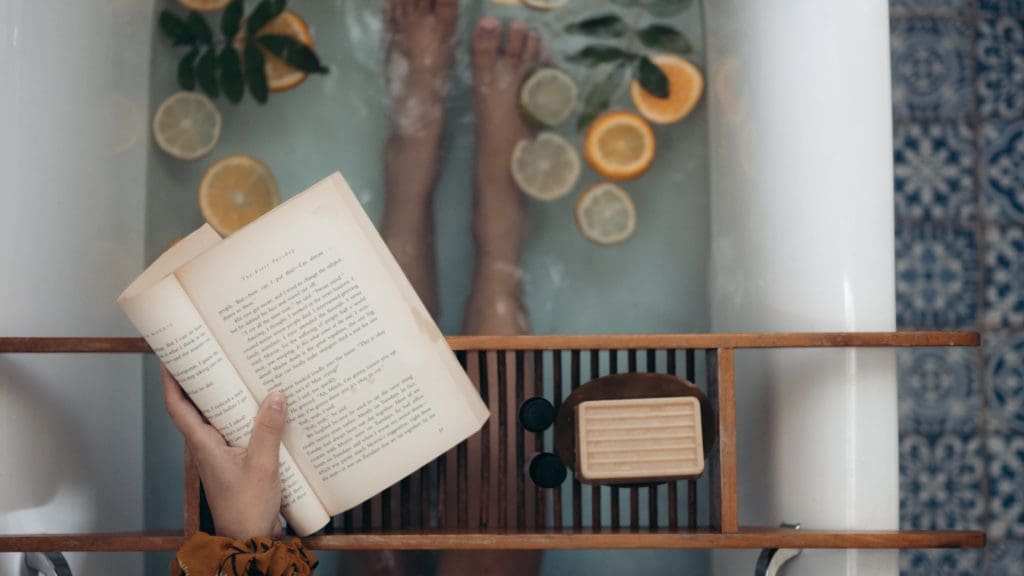 Everyone needs to recharge every so often in order to function and feel best. Now that life is slowly returning to its normal rhythm after COVID, be sure to slip in some self-care time. Here are a few examples of what you can do while relaxing and (finally!) taking care of YOU. 
Go shopping

Knit

Relax

Get a massage

Write in a journal

Sit in the sunlight

Take a walk

Talk on the phone

Take a bath

Listen to music

Do some light exercise
You can choose to implement one of the activities mentioned above in your routine or think of something you'd enjoy doing more often. Make sure it's something relaxing. (It shouldn't be watching a horror movie or doing very strenuous exercise.)
Taking care of yourself is very important. There are so many ways to take care of yourself: being on top of hygiene (which we've been learning can literally save your life), eating properly, drinking enough, and spending time caring for yourself. So, as life becomes more regular and back to hectic normalcy, be sure to find time to care for yourself so you can care for your loved ones with more energy.