Some of us grow accustomed to a particular way of life, and the notion of making adjustments can be scary. Cutting back on things that feel perfectly normal and important to our existence is difficult to understand but, in most cases, is necessary. 
Since money may be tight for families during this time, reducing bills like your car insurance can seem like a good way to save money. But reducing your insurance coverage may not be a good idea depending on how frequently you drive your car and where you live. 
Below, we'll walk you through finding insurers that provide reduced rates and help you decide which coverage options to drop or reduce. People who drive a less expensive vehicle or one with increased safety features can easily qualify for cheaper rates.
With a car insurance calculator and an easy guide to walk you through minimizing your insurance coverage, you can save up to 25% on your insurance premium. Spending less to be financially secure or to reach financial goals should not be a burden. View it as a necessary route to financial freedom.
Should I lower my car insurance coverage?
When purchasing a new automobile, ensure it comes with comprehensive auto insurance coverage. You can save money by lowering coverage as the vehicle matures. 
The best ways to reduce your auto insurance rates are to shop around for the best deals, take advantage of any available discounts, and tailor your coverage to your needs. Switching from comprehensive coverage to basic coverage, for example, may save drivers an average of 60%.
With full coverage vehicle insurance costing an average of about $2,000 per year, it's critical to seek discount possibilities wherever they may be found. You can't easily change certain factors affecting auto insurance rates, such as age, gender, region, and job. 
However, other factors, like how much coverage you have, can be modified to lower your auto rates.
Your insurance requirements are related to the market value of your vehicle. As the value falls, you may discover that you don't need several types of coverage. These circumstances make it easy to lower your car insurance coverage when cutting down household expenses. 
Besides, understanding what is and isn't required when buying your insurance may help you save money in the long run — even if you don't need to cut expenses.
Optional vs. Required Car Insurance Coverage
Most states require bodily and property damage liability in basic auto coverage. This policy covers you if you harm or damage someone else's automobile or property in a car accident. The minimal amount of coverage is determined by each state.
Personal injury protection and uninsured (or underinsured) motorist coverage are also required in some states. Personal injury protection pays for medical expenses incurred by you or your passengers in the event of an accident. 
Underinsured or uninsured motorist coverage handles the costs when a driver with little or no coverage causes injuries or property damage.
For further security, many drivers choose optional collision and comprehensive coverage. Collision insurance covers the cost of repairing or replacing your vehicle regardless of who is at fault. Comprehensive insurance covers damages other than accidents, including fire, theft, vandalism, and broken glass.
While policies with optional collision and comprehensive coverage are appropriate for newer vehicles, they may not be for older vehicles. 
Regardless of your coverage, your insurer will not pay a claim that exceeds the value of your vehicle. When the repair cost is more than the market value of an older car, insurers frequently declare it a total loss. 
In such instances, you may receive a payment for the worth of your automobile minus your deductible, the vehicle will be salvaged, or both will occur.
Do I need collision and comprehensive coverage for my car?
When paying off a car loan, you may need collision and comprehensive coverage in addition to your state's minimum liability insurance. Since lenders must safeguard their financial interest in your car until your loan is paid off, they often won't let you drive off the lot without it.
If you decide to lower this insurance coverage after driving off the lot, you may default on your loan's agreement term. Once you pay off your automobile, you can then decide whether to remove it.
Keep in mind that if you purchase collision and comprehensive coverage for a vehicle that's at least ten years old, you're probably overpaying for auto insurance.  
If the yearly cost of comprehensive and collision insurance is more than 10% of your vehicle's value, you should consider removing the coverage. Any insurance payment you receive due to an accident may be less than the amount you paid for the additional coverage.
Ways to Save on Car Insurance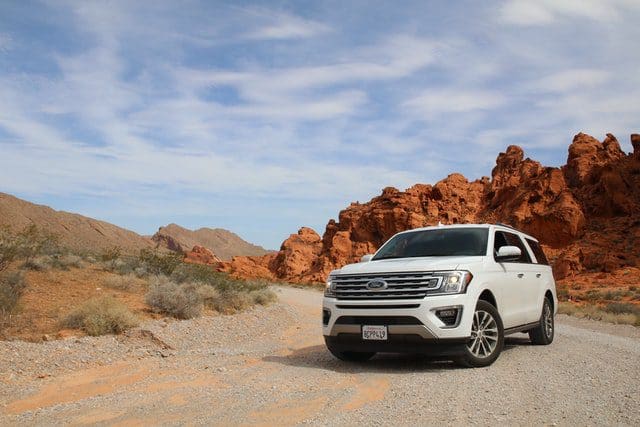 Why is your auto insurance so expensive? This is a question many people ask, but the answer varies for each individual because factors (like state legislation) affecting the rate are different for everyone. However, you can do some things to lower your auto insurance.
#1 – Remove Unnecessary Insurance Coverage
Keep an eye out for unnecessary auto insurance, such as guaranteed auto protection (GAP). GAP covers the difference between what you owe on your car loan and the vehicle's actual cash value (ACV). Several add-ons might increase your premiums, but they don't provide any more value than a decent full-coverage policy can.
If your automobile is paid off or you have enough money in the bank to replace it, you may be able to remove collision and comprehensive coverage. Some insurers won't even provide you with these types of coverage if your automobile is over ten years old because of its diminished market value. 
The one thing you should not skimp on, though, is liability insurance. After an accident, repairs and medical bills can run into hundreds of thousands of dollars if your insurance coverage does not cover all of this. You are legally obligated to pay for these expenses out of pocket.
Friendly tip: It's a good idea to have at least $500,000 in liability insurance, so you are well protected. One excellent thing is that the cost of liability is quite affordable. Although this may increase your premium a bit, you can balance it by reducing the coverage you don't need.
#2 – Ask About a Discount
Ask your auto insurance agent about the different discount options offered by your insurer. Most companies offer different coverage discounts. You may be able to get an auto insurance discount if:
You have military affiliations

You took a safe driving course

Your car has anti-theft devices, blind-spot warnings, or other safety features 

Your car is regularly parked indoors

You're associated with organizations such as AAA or alumni programs at a university 

You're a teacher, student, or nurse

You're a senior citizen
When offering discounts, insurers consider your driving history, car features, and policy options. Drivers can save around 25% with many insurance companies by going paperless, paying online, making automatic payments, and paying for their whole policy upfront, for instance. 
It's a good idea to check out all the discounts your insurance company offers to ensure you're saving money on your policy.
#3 – Change Your Deductible
In general, the greater your deductible, the lower your rate. By increasing your collision and comprehensive coverage from $250 to $500 or $500 to $1,000, you can save up to 35% on your premiums.
Keep in mind, though, that your deductible shouldn't be so high that you can't pay it. You may rarely have to use a deductible, but if you get into an accident, you don't want to pay more than you can afford out of pocket.
#4 – Purchase an Insurance-Friendly Vehicle
The value, body style, make, and age of an automobile are all factors that influence the cost of insurance. 
For example, insuring a high-priced automobile, a sports car, or a car with a higher theft rate can be pretty costly. An inexpensive, less dangerous vehicle may receive a lower insurance premium. Even buying a car with safety features and new tires can lower your premium.
As a rule of thumb, get an insurance quote before purchasing a new vehicle to see whether the cost of coverage is within your budget. Can you find insurance quotes with just the VIN? Yes, you can.
Many Ways to Save on Car Insurance
Overall, you can lower your car insurance rates in many ways. Comparing your existing policy's pricing with quotes from many different providers is a great first step toward decreasing the cost of your auto insurance. 
Visit your existing insurer's website or call their customer service department to find out all the ways you may save. Car insurance is expensive, and trying to find ways to save money on it on your own may be daunting. Consulting with an insurance professional may be helpful.
Imani Francies writes and researches for the auto insurance comparison site, BuyAutoInsurance.com. She enjoys helping people understand auto insurance so they can find the best auto insurance policy and rates that meet their specific needs.