Whether you are returning to nursing after a break to raise your children or have been working as a nurse for many years and are now looking for a new challenge, studying for a DNP program could be the perfect option for you. One of the fantastic things about working as a nurse – aside from helping people, of course! – is the varied nature of the role. There are many potential career paths open to you, whether you want to work in direct patient care or assume a more indirect role. Many of these jobs are available to those with bachelor's or master's degrees in nursing; however, if you want to open as many doors as possible, then a doctoral-level DNP is your best choice.
You may be concerned that going back to college studies as a mom will be too difficult. This doesn't have to be the case! These days there are excellent support facilities available for students with children. The option to study part-time or online means that doing a degree is now more flexible than ever with a degree from United Medical Education.
In this article, we'll look at the DNP program in more detail, including the benefits of studying for it and where it could take you. We'll also dive more deeply into some tips and tricks for balancing your studies with your family life. Rest assured, it is more than possible to do so successfully!
What is a DNP?
DNP stands for Doctor in Nursing Practice and is a doctoral-level degree within the field of nursing. It is a terminal degree, which means it is one of the highest standards of degrees you can achieve as a nurse. It is an extremely advanced program designed to help you become an absolute expert in your sphere and prepare you to take on top roles in the nursing profession.
At this point, it's worth distinguishing the DNP from a Ph.D. (Doctor of Philosophy) in Nursing, which is another doctoral level, terminal degree. The main difference is that a Ph.D. is more academic, focusing on preparing you to work in education or research. On the other hand, a DNP is more focused on clinical work and trains you to put your knowledge into practice in the real world.
Studying a DNP program involves a mixture of academic coursework and practical, hands-on experience. It not only trains up your clinical expertise to the highest level, but it also covers areas such as management and administration to boost your leadership and organizational skills. While intended as a progression from a master's degree in nursing (MSN), there are some programs you can enroll in with just a bachelor's degree in nursing (BSN). These take longer but include the master's level program of study too.
The exact modules when studying on your DNP will vary according to the institution you enroll in and the specific focus of your program (more on this below). Still, you can expect to cover core competencies such as evidence-based practice, technology, and healthcare policy no matter which course you choose.
Study options for your DNP
As mentioned above, a DNP program can focus on different areas. These can be broadly separated into direct patient care and indirect patient care. Direct patient care includes programs that focus on a specific advanced practice registered nurse role – namely, clinical nurse specialists, nurse practitioners, nurse midwives, and certified registered nurse anesthetists. Other programs may concentrate on a specific patient population, for example, pediatrics, geriatrics, psychiatric care, and women's health.
When it comes to DNP programs that focus on indirect patient care, you'll look at those concerning management and leadership. For instance, you might focus on health policy, informatics, nurse education, public health, administration, or executive leadership. Take some time to think about the direction you would like your nursing career to develop in, and this will help you decide which type of DNP program will best fulfill your needs. Just be sure the program you choose focuses on something you genuinely find interesting or care about because you will be studying it in great depth!
Other study options to choose between include full-time and part-time programs, plus online and on-campus study. There is no better or worse option here as long as they are accredited, just the one that best suits your lifestyle. As a mom, you may find that part-time study is preferable because it leaves you with more free time to spend with your kids. It also makes it easier for you to continue working during your DNP.
Likewise, you might find an online study to be more convenient than attending classes in person. An online DNP enables you to study where you want, when you want, and at a pace that suits you. Not only does this make it easier to fit your studies around your family life, but it also takes away any concerns about how you are going to commute to college if you don't live close by. For families with kids in school, relocating can be a massive headache, and this way, it is only your clinical hours you'll have to do in person. 
What type of jobs does a DNP lead to? 
The high level and broad nature of a DNP program mean it can prepare you for a wide variety of roles. The one you choose to pursue will depend on your own personal job preferences, as well as the focus of the specific program you choose to study. Here are some of the responsibilities completing a DNP program can qualify you for:
Management of nurses

 and other members of healthcare staff

Development of healthcare policies and procedures

Conducting research studies

Leadership roles in the provision of patient care

Education of patients and the general public on healthcare issues

Influencing patient treatment plans

Lobbying policymakers on healthcare issues

Direct patient care in a role such as family nurse practitioner or nurse anesthetist

Training the next generation of nurses

Being in charge of a hospital's nursing activities, for example overseeing budgets and recruitment

Running a healthcare organization

Analyzing and developing healthcare strategies for a political institution

Advocating for the nursing profession
As you can see, there is a lot of scopes when it comes to potential career paths after a DNP. It is worth taking time to think about the type of role you'd like to move into – for example, working directly with patients or not –to choose the most appropriate DNP program for you.
What are the benefits of studying for a DNP?
There are so many benefits from doing a DNP that it is hard to know where to begin! Firstly, as discussed above, it prepares you for a wide variety of job roles that would otherwise be unavailable to you in your nursing career. More and more jobs are beginning to require a DNP, so this is only becoming truer. So, if you feel that you are in a rut at work, a DNP could be just the solution you need.
In addition to this, many of the job roles that a DNP qualifies you for are ones that the US Bureau of Labor Statistics predicts will enjoy phenomenal growth over the next ten years. This means that this degree program can boost your employability, financial security, and job stability. In general, having a higher-level degree will significantly raise your average salary and lowers your risk of unemployment, so whichever program you choose, you will likely enjoy these benefits.
Furthermore, studying for a DNP can be extremely rewarding on a personal level. It allows you to spend time diving into a subject of great personal interest to you, working alongside like-minded people and faculty members who are experts in their field to bring your skills up to the highest possible level. This can also be beneficial for professional networking opportunities and making new social connections – both of which might be particularly of interest to you if you are a mom returning to nursing after a long break.
Like with all graduate degrees, studying for your DNP can also boost your so-called 'soft skills.' These include analytical thinking, problem-solving, decision making, leadership, communication, research, presentation, confidence, organization, time management, and so on. Not only are such skills useful in your studies and career, but many of them can also be helpful at home!
Ideas for how to best balance your studies and family life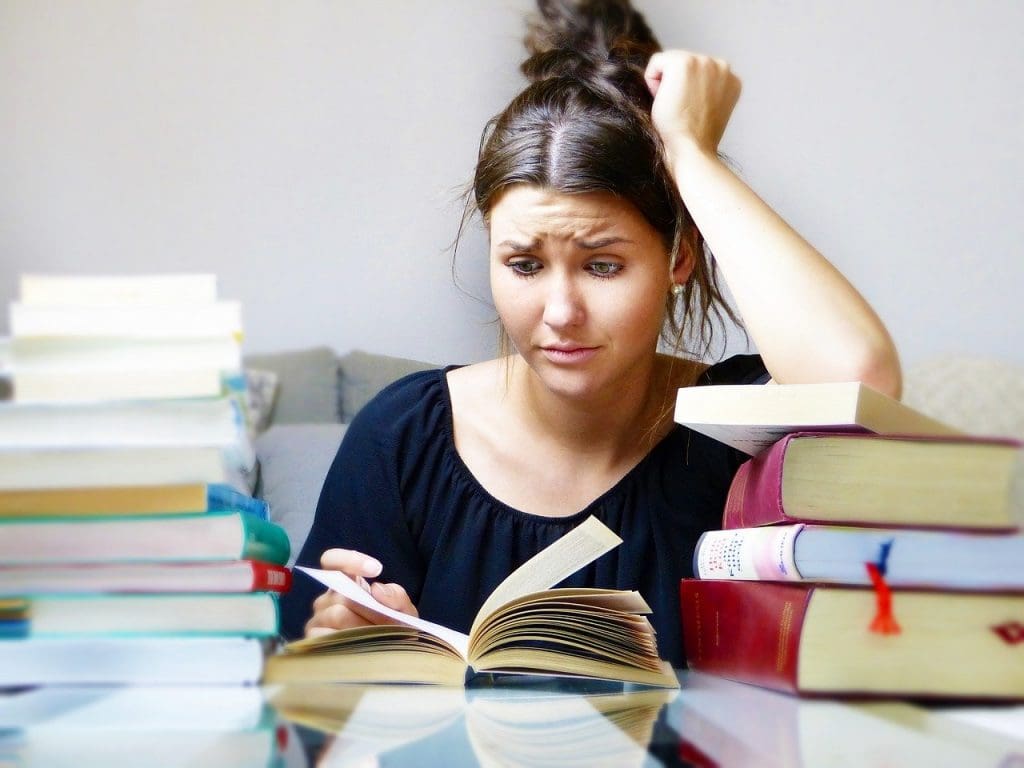 Finding time to study can be tricky enough when there is just you to worry about, so of course, having a family makes the situation a little more complicated! There are plenty of people who successfully balance the two, and there's absolutely no reason why you can't do the same. Here are some tips to help you out:
Create a detailed schedule

 – Put aside dedicated time for studying every week, whether that's weekday mornings, scattered evenings, or at the weekend, and make a note of your assignment deadlines and exam dates so you can plan around them. By literally 

scheduling

 in 'studying' in your diary, you're much more likely to get your work done and keep things manageable. Of course, spending quality time with your family is also very important, so don't forget to schedule plenty of this in as well!

Set up a dedicated study space

 – This can be super helpful. It's not only a useful way to keep all your books, notes, and other study materials together; it also signals to your brain that it's time to study. This can be great for helping you focus. While having your own home office would be ideal, it's by no means necessary for making this work. A desk in the corner of another (quiet) room will do, or even a corner of the dining table. Just make sure that you train your family to know that you're not to be disturbed when you're sitting in your 

study spot

!

Seek out other student moms

 – Having a support network in place of other moms who are studying can be unbelievably helpful. You can bond over your shared experience, offer each other help and advice, and hopefully also make some lifelong friends in the process. If you're studying on campus, see if there's a student group you can join. If you're studying online, you could always join a virtual meetup group or see if there's a group in your local area. Be sure to make the most of your home support network, whether that's your spouse, your wider family, or your friends. I guarantee they'll all be happy to help you.

Take care of yourself

 – It's not all about studying! Making time to take care of yourself is one of the most important things you can do. Have some dedicated 'me time' each week when you can relax, forget about work and study, and de-stress. As part of this, be sure to eat healthily, exercise regularly, drink plenty of water, and get enough sleep. Don't even think about feeling guilty for doing this – plenty of research has shown that stress is 

bad for both our physical and mental health

 and can also have a negative effect on academic performance.
What support is there for moms who are studying?
This section is most relevant for those of you who will be studying on a campus-based DNP program. The majority of colleges have excellent support services for their students, including those who are parents. Let your professors know that you have kids, so they'll be understanding if you miss class when one of them is sick or you have a childcare emergency, plus do some research into the potential financial support available for student moms. It's also worth checking out whether your college has daycare facilities, family-friendly housing, or other support services you can utilize if necessary. Remember, don't feel bad about using them – it's what they are there for, after all!
Featured Image by rawpixel.com