As a linen aficionado, you want to find a wide range of different linen products under one stockist. If you do, drop at the linen sheet and have a glance at what is offered. 
If you didn't know, house linens are a whole distinct category of fabric articles. This category is made up of fabrics designed for use at home. A comparable category is church linens which mostly consist of altar cloths and scarves used in church. 
Household linens are some of the most important fabrics you could add to your home. We all use them for comfort, improve the living space's beauty, and even make the indoor environment look neat. There are several types of home linens, including linen beddings (bed sheets, pillowcases, etc.), table runners, and curtains. 
But why is linen preferred for home applications more than other fabrics? It has something to do with the inherent benefits of linen, including the fact that it is absorbent. A linen table runner, for example, will absorb water perfectly and allow the remaining moisture to evaporate faster than most other fabrics. That's also one of the many reasons why it always feels cool and soft on the skin, hence appropriate for your bed or sofa set.
Here are home linen trends worth trying out this year:
Rosy/Ashy Stone Washed Linen Duvet Covers
The pinkish ashy look of stone-washed linen duvets is irresistible. It is starting to be a preferable duvet for many homeowners this year. It can be the best choice for your bedroom if you are looking for a way to revamp the space with something luxurious and naturally breathable, timeless yet trendy. 
Square Pillows with Florals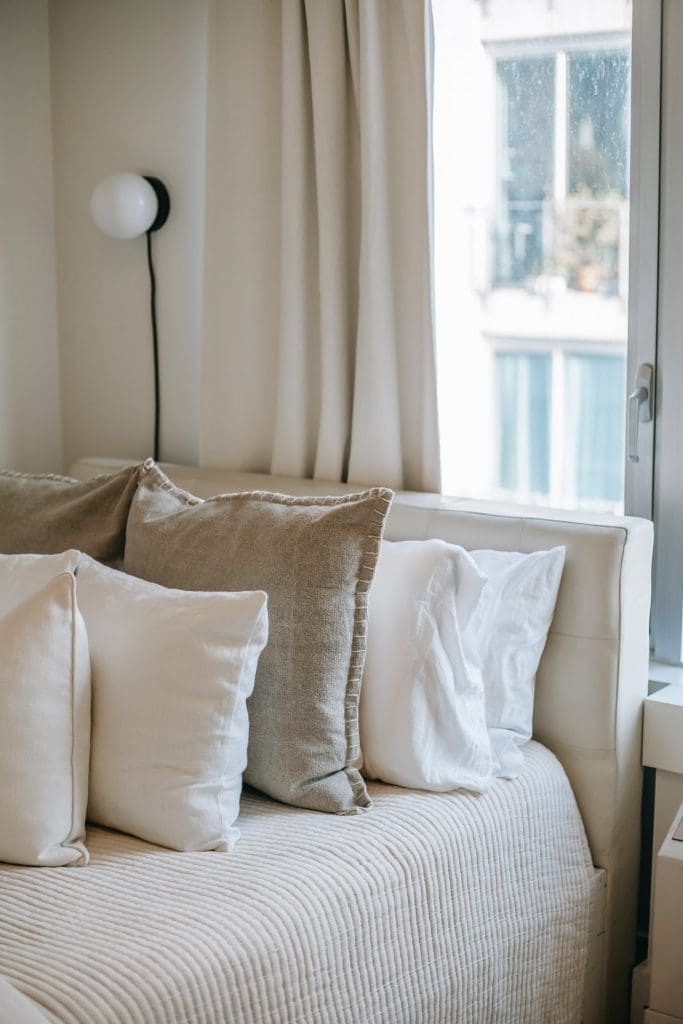 Square pillows have been a darling for many homeowners for decades, but those with plenty of florals have never been this popular as far as we can recall – they are already a thing and are poised to be a trend this summer to the autumn. 
You have all the reasons to love square pillows with florals. Firstly, the distinctive floral detail makes them perfect statement pieces for your family room (you can actually accompany them with your outdoor furniture). If you don't find one with damask patterns, then you'll surely bump into one with smaller floral patterns. Secondly, you can easily use them as an attractive finishing piece to any interiors. Basically, these sensational home accessories can be utilized to brighten up your living spaces.
Grey or Dark Fringe Linen Table Runners 
Linen table runners are traditionally made from the softest linen you could lay your hands on. 2021 has proved to be the year homeowners will emphasize this old custom, which prewashed fringe linen options that are resistant to shrinking. 
The floaty tablecloths – complimented with sumptuous napkins, of course – will add the much-needed fresh, ethereal quality in your dining room or your kitchen this summer. 
Choose a product with a fabric density anywhere between 250 and 280 g/m2.
Solid Semi-Sheer Linen Curtain
Nothing beats airy sheer curtains on your windows in the spring into the autumn. You want the bright warm light from outside to illuminate your indoors. 
There is a reason why airy and breathable linen curtains are becoming a trend – the summer is around the corner. Go for premium soft-touch options. Many homeowners choose elegantly textured linen curtains to add the much-needed refreshing charm to windows and let in plenty of rays of beautiful diffused light. These curtains may end up helping you cut on energy usage and even provide privacy protection for your bedroom or family room. 
Dark Linen Curtains 
Still, on curtains, dark treatments are a thing in 2021. When shopping for a curtain, virtually all buyers are split between two choices: airy/semi-sheer options that let in more light and dark/blackout options that reduce the amount of outdoor light entering the home. If you dislike how summer heat and light flood in your home, go for dark linen curtains.
It comes with a weaving method that gives it an eye-pleasing surface texture. The fabric is bonded elegantly with a neat flocked rayon backside, making them near impervious to bright light penetration. They also repel summer heat and defend against the winter cold. With those qualities, you'd also expect it to dampen sound from outdoor sources, something it does effectively. Virtually all linen curtains are good sound dampeners. You just need to choose a denser and completely opaque product. 
Quilted Washed-Linen Bedspreads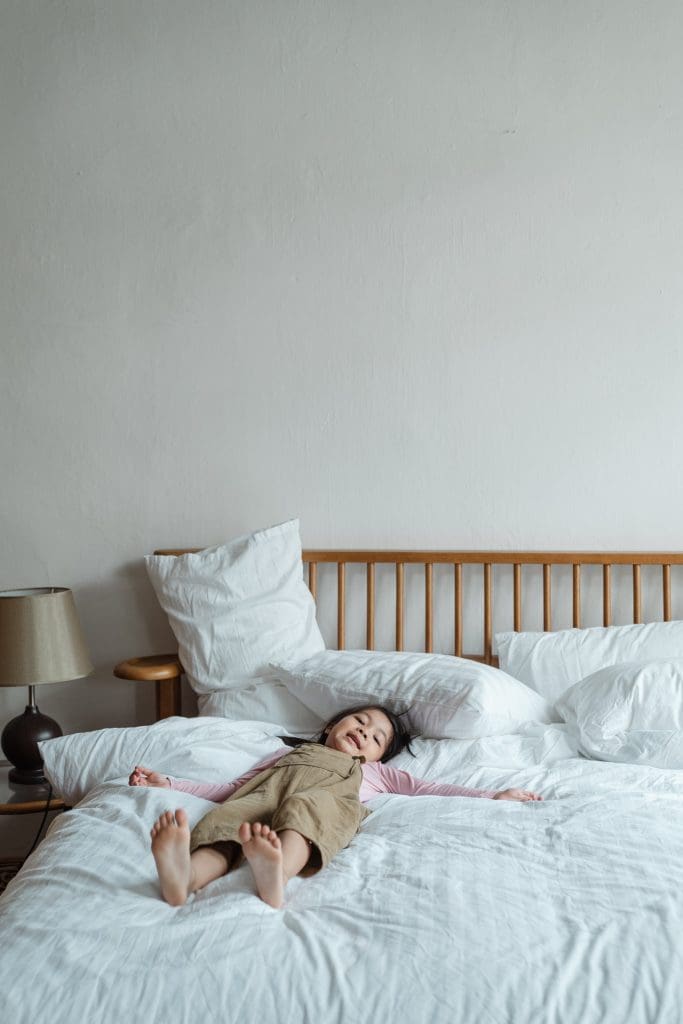 Understandably, quilts have become synonymous with bedspreads – they bring unrivaled decorative elements even to the least inspiring bedspreads in the room. Because most people are hot sleepers (folks who doze off under several layers of bedding), quilts are the easiest layering, comfortable, and beautiful alternative to the comforter and very popular. 
But few other types of bedspreads come close to rivaling the elegance of quilts on a linen bedspread. They have been making it to the trends for the last few years and some of the best options you could choose. This sounds like something you should start thinking about somewhere in the autumn. 
Grey Linen Kitchen Aprons 
It will be a year of festivities during the spring and late into the summer, mostly in an attempt to make up for the previous year that we lost. You aren't the only one looking forward to a backyard barbeque with the family, outdoor partying, or indoor cooking with friends. You will need a kitchen apron – a linen kitchen apron, specifically – not just to add flair to the event but also for sustainability reasons (linen aprons are machine washable are quite cheap to produce, hence cheap to acquire). They are becoming a trend this year, and it's about time you get yourself one. 
To sum up
Household linens are important fabrics that anyone can use to add to their home. We all use them for comfort, improve the beauty of the living space, and even make the indoor environments look neat. There are several types of home linens, including linen beddings (bed sheets, pillowcases, etc.), table runners, and curtains. Be sure to do a little research beforehand, and see just how many selections are available for your home.
Featured Photo by Maite Oñate on Unsplash