The demand for nurse practitioners is growing by the day across the US. Becoming a family nurse practitioner is a career that has become easier to achieve for registered nurses and those interested in starting a nursing career with a wide range of online nursing programs and advanced nurse practitioner programs that can be used to get into this role. More and more registered nurses are climbing the career ladder to become family nurse practitioners. They care about providing better care to their patients and like the idea of having a career where they have more responsibility, autonomy, and career freedom. 
Currently, the demand for family nurse practitioners is mainly driven by the shortage of primary care physicians, with fewer medical students going into primary care and nurse practitioner roles being created to fill this gap and ensure the continuity of patient care. Family nurse practitioners are often found working in clinics and doctor's offices. They can provide similar care to primary care physicians, particularly in the twenty states where nurse practitioners have full practice authority permitting them to diagnose, treat, and prescribe. If you're a mom, working as a nurse practitioner might be an ideal role for you. Not only is it a caring career where you can use your skills and qualities to help others, but it's also often well-fitted for family life. 
More Career Autonomy:
Family nurse practitioners often benefit from more career autonomy compared to registered nurses and other healthcare professionals. After qualifying with a master's degree in nursing or family nurse practitioner postgraduate certificate from Wilkes University, nurse practitioners are often permitted to work in their own clinics or partnership with a doctor, particularly in full practice authority states. In addition, the growth in demand for nurse practitioners has led to even more career freedom, with many healthcare employers willing to provide a more flexible and self-led work environment for these professionals as they are so highly needed. With a range of options available for where you work as a nurse practitioner, you're sure to find a role that allows you to fit your work around your family life.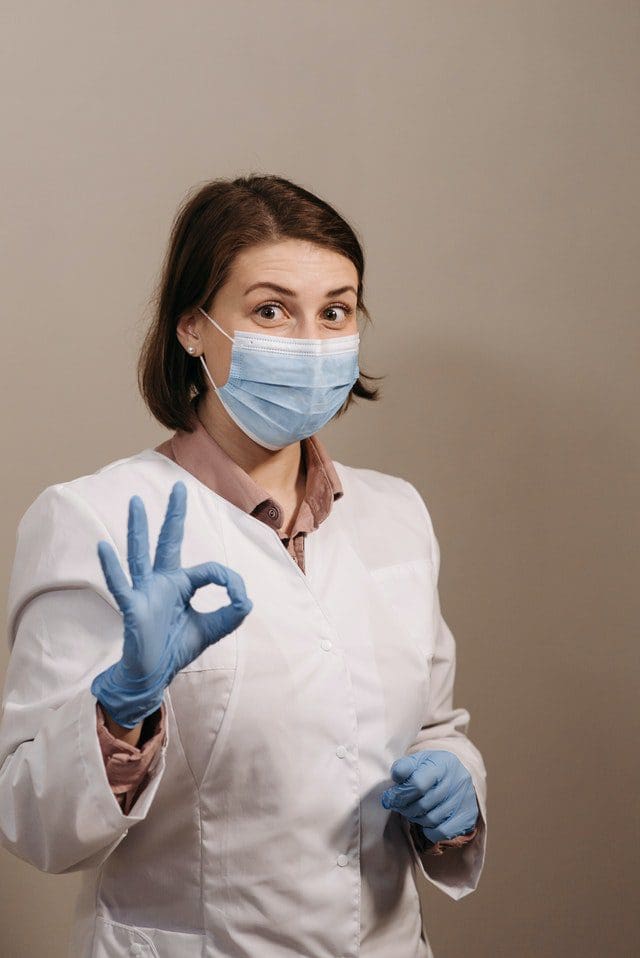 Higher Salaries:
If you are currently a mom and working as a registered nurse, the idea of earning more money to provide for your family and give your kids an even better life can be seriously appealing. As a nurse practitioner, you can earn a generous and very competitive salary. According to the Bureau of Labor Statistics, registered nurses who become nurse practitioners will often earn a pay rise of around $30k per year on average, which can make a massive difference to your income. And, the pay increases do not have to stop there as nurse practitioners can advance their careers even further, with roles in nursing education, nurse management, and nurse leadership available. 
More Career Responsibility:
Whether you are already a mom working as a registered nurse or are starting with getting your BSN with the hope of becoming a nurse practitioner in the future, working in this role offers much more career responsibility. In twenty states, nurse practitioners can provide primary care without being supervised or signed off by a primary care physician. This allows them to take responsibility for their own careers, including the option to start their own clinic and run their own healthcare business. If you like the idea of this type of work but cannot go through years of medical school to become a primary care physician, working as a nurse practitioner could be an ideal alternative for you. 
Workplace Setting Options:
Family nurse practitioners can work in a wide range of different roles and specialties. There is a wide range of different workplace settings that you can choose from if you want to work with families to provide an excellent standard of healthcare. Nurse practitioners can choose to work in hospitals, including the ER, urgent care centers, doctor's offices, retail clinics, and their clinics. 
Retail clinics are becoming an increasingly popular setting for nurse practitioners to work, as they are growing in popularity among the public and are often managed exclusively by nurse practitioners. 
Choosing a workplace setting that works for you as a nurse practitioner is not difficult since these healthcare professionals are needed in almost every aspect of healthcare, including pharmacies and within the community. 
High Demand:
One of the main concerns for moms looking for a new career is the security aspect of the work. When you are bringing up a young family, you need to find work that you can easily get into with high demand, and the work needs to be secure. There is no denying that family nurse practitioners are in very high demand. Wherever you go in the US, nurse practitioners are being hired by thousands of healthcare employers, and finding work is not typically a problem. 
As a parent, finding work quickly and relying on the job that you do to be secure for many years is often a top priority; this is definitely something that will come with the role of being a family nurse practitioner. 
Over the next few years, the demand for family nurse practitioners is expected to grow even further. Few medical students choose primary care, and alternative healthcare professionals are needed to ensure that patients continue to receive the care they need. 
Easy to Fit Around Family Life:
When you are a parent, one of the main priorities that you will usually consider when finding a new job is how well you will fit work around your family life. No parent wants to work in a career where they will be spending a lot of time away from their family or where they will be unable to get involved with all the normal parenting duties. Since nurses and nurse practitioners are in incredibly high demand all hours of the day and every day of the week, the role of a family nurse practitioner will often offer a lot of flexibility when it comes to how you work. This is even more apparent in states that offer full practice authority to nurse practitioners, where you will be able to run your own clinic and call the shots when it comes to the hours you work. But even if you are working shifts as a nurse practitioner, there will often be many more options to choose the shifts you want to do based on your family needs, rather than working strict, set hours.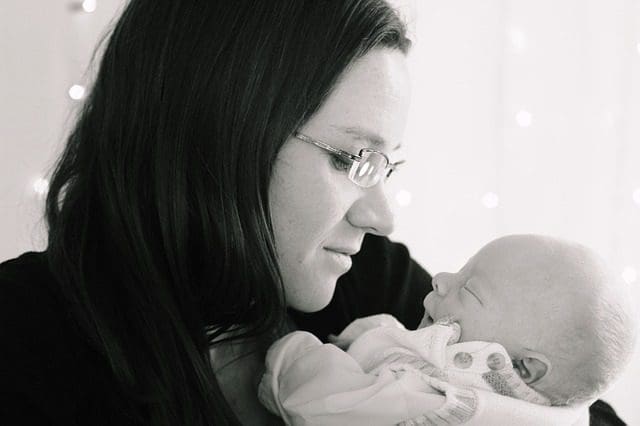 Online Study Options:
Another main reason why an increasing number of moms are getting into nursing and training to become nurse practitioners is that training has become more flexible for those with a family. 
Today, you can find a wide range of online nursing degree programs that you can take to get started with your career, along with advanced nursing degrees and postgraduate nurse practitioner training programs that can be taken online flexibly and easily to fit around your family commitments. Since online study has become much more accessible, and more and more colleges and schools have begun to offer online nursing programs, more moms who might otherwise struggle to go to college and study on-campus in the traditional manner have finally got a viable option that will work for them when it comes to getting the education that they need to get into nursing and fit it around their family life.
Career Advancement Options:
While working as a family nurse practitioner might be the main goal for many nurses who want to advance their careers, it does not have to stop there. Suppose you are ambitious and want to take your nursing career even further than this role. In that case, there are many career advancement options available, with plenty of flexible careers that you can fit around your family on offer. Many nurse practitioners consider working in nursing education a role where you will provide teaching and education to nursing students. With a shortage of nurse educators, one of the main reasons behind why there is such a serious shortage of nurses in the US, it's expected that there will be around one thousand new positions opened up for nurse educators in the near future. 
Work With People:
If you are already a mom who works as a registered nurse, one of the main reasons you may have decided to get into this career is due to working with people. Nursing is a very person-centered career choice. However, many of the career progression opportunities available for nurses, including nurse management and leadership, will often take you away from the bedside and into more office-based jobs. 
If this doesn't sound like you and you prefer the idea of a career advancement opportunity where you will continue to work directly with the patients, working as a nurse practitioner might be the ideal role for you since it will allow you to continue providing direct care. Nurse practitioners will often provide even more care than registered nurses and may often be required to work one-on-one with their patients to provide diagnosis, treatment, and advice. 
Fast-Paced and Interesting Work:
Just like working as a registered nurse, the role of a nurse practitioner can also be very fast-paced and interesting. If you are the kind of person who always enjoys a challenge and hates the idea of working in a predictable, office-based job every day, working as a nurse practitioner might be the ideal option for you. In this role, you may be working in a wide range of different healthcare environments, and no two days will be the same. Whether you're working in a doctor's office, on a hospital ward, in the ER, or in an outpatient clinic, you will be working with different patients from all walks of life and treating various conditions and diseases as a family nurse practitioner.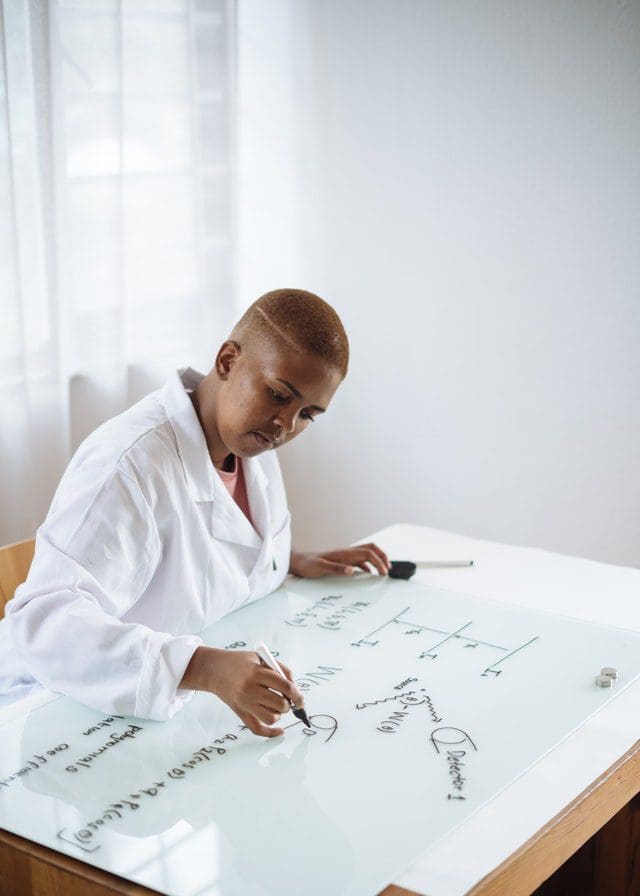 Impact Healthcare:
As a mom, you know just how important it is to have the best healthcare system, not only for yourself and your family but for everybody else. Family nurse practitioners are not only key professionals who provide primary care to patients today, but they are also advocates for patients who get involved with improving healthcare policy and changing the system for the better. In this role, you may often get the chance to influence policymakers and speak on behalf of your patients and others when it comes to which changes should be made to improve the delivery of patient care in the future. 
Make a Difference:
Knowing that you have been able to make a difference with your work is an important part of working for many people. If you are looking for a new career option where you can go home every day knowing that you have had a real impact on the lives of others, a career as a nurse practitioner might be ideal for you. Along with making a difference in the lives of the people they work with daily, nurse practitioners are also making a big difference in the delivery of patient care and patient satisfaction rates. 
With more patients now seeing family nurse practitioners as their primary care providers, research shows that many are satisfied with their care, and some even rank it as better than the care provided by a physician. Nurse practitioners can bring a unique, holistic style of healthcare to the table, which is ultimately improving things for patients across the board. 
Working as a nurse practitioner is an ideal choice for a career for any mom who wants to care for others and make a difference in a high-demand, flexible role with lots of opportunities. 
Featured Photo by Pavel Danilyuk from Pexels