The number one reason home and office owners include carpets is because they are comfortable, soft, and welcoming. They induce happy vibes and make the environment charming. However, carpets do come with heavy cleaning requirements and maintenance.  As many people don't believe in DIY carpet cleaning, they turn to Professional Carpet Cleaning Companies. They can do an in-depth cleaning of the carpets using the right carpet cleaners and expertise. Such companies also help to eliminate stains, inhibit discoloration, and increase the lifespan of the carpets. 
If you own a Carpet Cleaning Business, having different machines for different purposes becomes important. If you lack the important carpet cleaners in your arsenal, this article lists a few important ones you can consider buying. 
BISSELL ProHeat 2X 
Bissell ProHeat is a useful machine that comes with multiple settings and many tools to efficiently eliminate stubborn stains and get rid of odors. The various modes include:
Vacuum mode: Clean dirt and debris

Express mode: Rapid cleaning

Deep Clean Mode: Tough stains
This machine allows effective cleaning even in the hard-to-reach areas, thanks to its amazing accessories.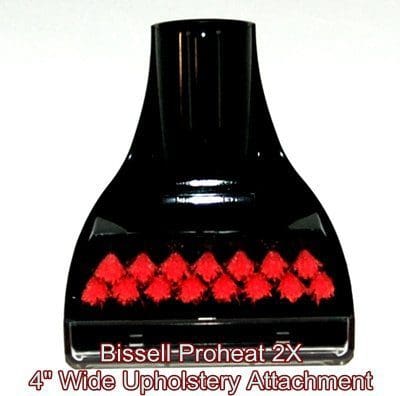 Other important features include:
Pretreatment tool

Two-in-one pet/upholstery tool

Stain-trapping tool

Complementary cleaning brushes

5-year service warranty
The Polivac Predator III
The Polivac Predator III is a popular and one of the most highly purchased machines in the market. Apart from carpet cleaning, it can also be used for upholstery, grout, and tile cleaning and comes with a pressure-adjustment feature. This feature makes it a best seller in the market. 
Moreover, it has a dolly design that allows for easy transportation and handling by one person. 
The key features include:
Machine Weight: 154 pounds

Recovery Tank: 50L

Vacuum Motors: three-stage Ametek Motors (2 x 1100w)

Solution Tank: 50L

Pump Pressure: 1000PSI (Adjustable)

Machine Dimensions: 620mm x 700mm x 1000mm (WxDxH)

Service Warranty: 3 months for accessories (hoses, wands, etc.), One year for the machine. 
If you're looking for this high precision machine, this high precision machine needs to be on top of your list. 
Hoover SmartWash Upright Carpet Cleaner
Household carpets often get stained by Pet poops that are difficult to remove. The Hoover SmartWash is created to eliminate this problem. Its automatic mode disseminates the exact chemical over the stain and cleans it effectively. 
It also comes with an in-built intelligent motion sensor that washes and dries the carpet precisely, taking the guesswork out of the picture. Push it forward to clean and drag it back to dry – as simple as it gets!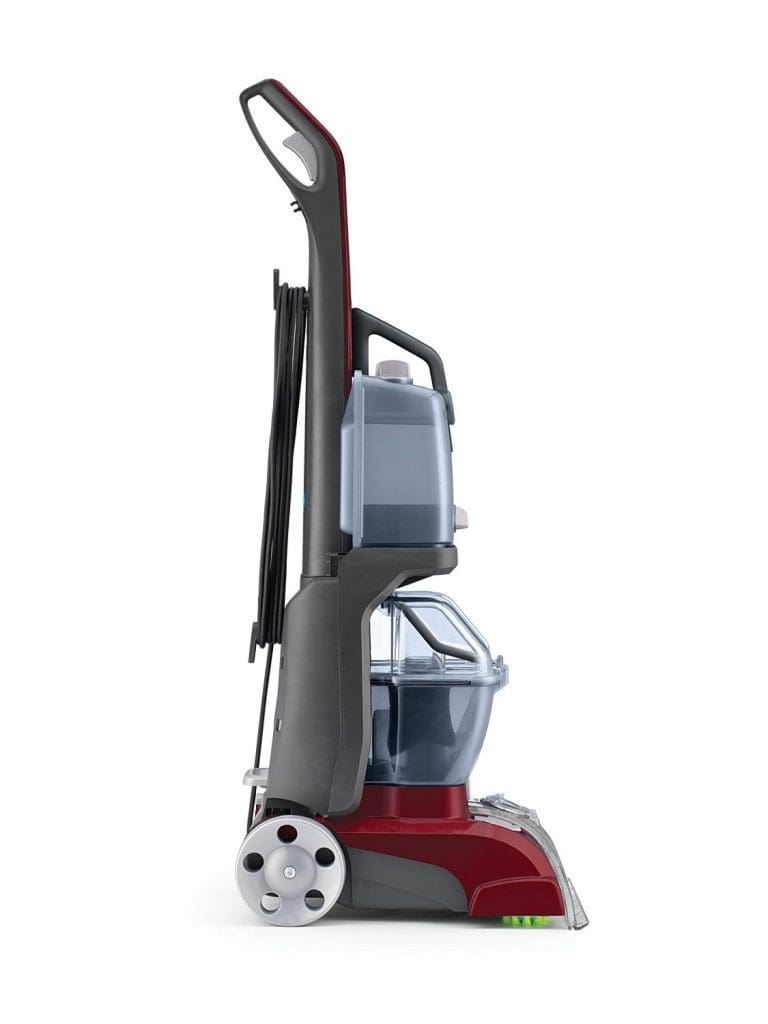 It's power brushes ensure that the carpet strands are free from pet stains. The machine uses HeatForce technology to eliminate traces of moisture to quickly dry the carpet. It also comes with a SmartWash feature that makes furniture cleaning (especially underneath) an easy process—highly recommended if your customer seeks your help to remove the pet stains. 
The American Sniper 
For heavy carpet cleaning solutions, the American Sniper can be an ideal choice. It sports a robust 500 PSI pump and can run for hours to ensure extensive cleaning. You can also use it for tile, grout, and upholstery cleaning. 
It consists of adjustable pressure valves that let you tweak the pressure and perform various cleaning operations. For example, you can operate the machine at 500 psi for carpet cleaning or adjust the pressure to 100 psi for upholstery cleaning. 
The heater switch, pump switch, and vacuum switches make up its switch-panel. The in-built heater warms up the water inside the machine for steam cleaning purposes. This machine is one of the best sellers in the market and must be on your list. 
Key highlights:
Machine Weight: 150 pounds

Machine Dimensions: 720mm x 540mm x 1050mm (WxDxH)

Solution Tank: 45L

Pump Pressure: 500 PSI (adjustable)

Vacuum Motors: Multi-stage Ametek Motors (2 x 1200w)

Warranty: Parts & Labour (1 Year)

Recovery Tank: 45L
Wrapping Up
Your customers will have different carpet cleaning requirements. Moreover, you don't want to go in with carpet cleaners that will stop in the middle of the work. Take cues from this article, and buy carpet cleaners that offer a wide range of functionalities, are easy to maintain, and justify their price. 
Featured Image by Pixy.com