The following post is from Lindsey M. Roberts, a design & décor writer: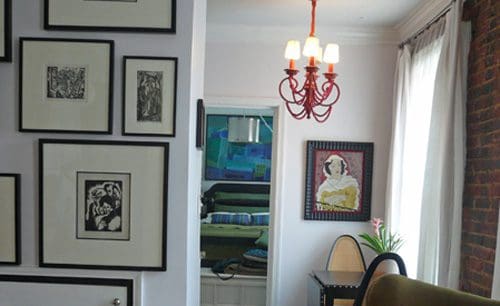 Lesson learned: I need to get it through my head that even if a beautiful print is inexpensive, the framing is not. Recently, I took a big pile of art to the framing store, and $$$ later (even with a 60% discount!) I had five prints framed.
Because of the expense when framing art, the pressure is on to get it right—so that you never have to frame it again. Recently, Michele Ward of the Principle Gallery in Old Town, Alexandria, Virginia, offered up her favorite tips for framing and hanging art at one of my favorite design stores, Red Barn Mercantile.
Here are some of her tips and some of mine:
1. Buy what you love.
We've said it before, and we'll say it again, and again, and again. Buy what you love! Decorate with what you love! If you love it and must have it, you'll probably love staring at it on your walls every day. Mandi recently offered some good tips for finding art, if you're looking.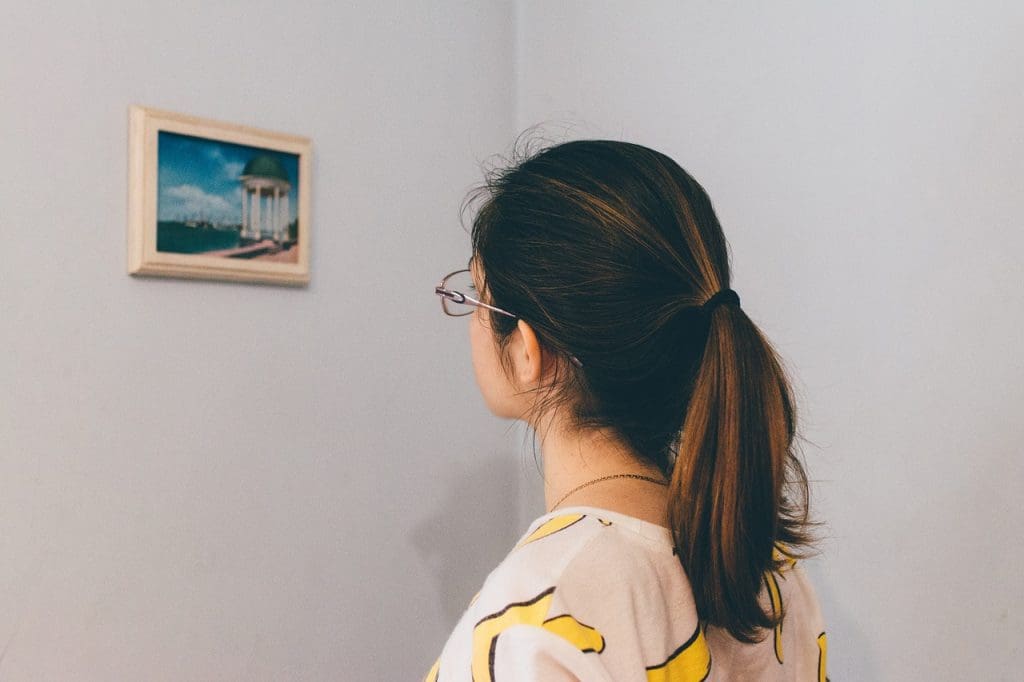 2. Match the frames to the artwork.
Don't worry too much about the frames matching everything in the house. The most important thing is to match the frames to the artwork. If you have a sense of your style, you'll end up with a cohesive look. I like a more contemporary look, so my frames reflect this style.
3. Get UV glass if the artwork is important to you.
One of the prints I framed was an antique print of shells—you bet I paid for UV glass on that one! Prints will fade, save them with UV glass.
4. Hang art at gallery height, from 57 inches to 60 inches.
Whatever you do, don't hang art too high. You want to be able to see your art, not crane your nose at it.
5. Hang frames 1.5 inches to 2 inches apart.
Give art some space to breathe.
6. When hanging galleries, hang the biggest in the middle and move outward.
There are a few strategies for hanging galleries. First, it helps to have some sort of theme, whether it's an all-black-frame gallery or a gallery of similar-themed photos.
Second, hang the biggest in the middle and move outward.
Third, you can cut out the shapes of the frames and tape them on the wall or you can put the pictures on the floor and lay them out, a way that Amy at Red Barn prefers.
7. Think outside of the box for hanging materials.
Someday I dream of hanging frames with ribbon. You can also use fishing line, painted chain, and rope.
8. Put adhesive tack to the back of frames to keep them from falling crooked.
Add a little sticky tack on the backside of your frames so that they won't fall crooked.
Incorporate these tips when framing and hanging your artwork and you'll enjoy your investment more in the long run!
Do you have any tips for framing and hanging art?

Featured Image by Ryan Doka from Pixabay
Lindsey M. Roberts has covered design, décor, and homes from Washington state to Washington, D.C., writing for publications such as Seattle Homes & Lifestyles, Apartment Therapy, The Washington Post, Preservation, and Architect magazine.