If you're planning a trip near Paddington Station in London, it's important to be prepared. Paddington Station is the seventh-largest station in London, with around thirty million passengers traveling through each year. So, there's no time to dilly dally once you're passing through. 
It's important to have a plan, know where you need to go, and keep your luggage safe while you're exploring. Here's everything you need to know about what to expect in Paddington Station and how to make your trip the best one yet with the right luggage storage. Keep reading to learn more. 
Paddington Station's Destinations 
If you're considering using the trains in Paddington Station to travel elsewhere, here are the destinations you can access. You can travel to South Wales, South-west England, Plymouth, Swansea, Exeter, Bristol, Cardiff, Windsor, Bath, and Oxford. 
There are over 14 terminal platforms where trains are located depending on their travel destination. Be sure to know which terminal you need to access based on where you're heading from Paddington Station! 
What's Available Near the Station? 
You can access many facilities in and near Paddington Station to be aware of. Here are some of the most significant.
Restrooms 
Like most public areas, Paddington Station is equipped with accessible and convenient restrooms. There are showers available for those traveling long distances and baby changing facilities. Be sure to use these facilities if necessary before heading out of the station to avoid a detour once you leave.
ATMs 
There are also ATMs available inside Paddington Station where you can withdraw cash, transfer funds, check your accounts, and deposit cash. If you need a foreign exchange kiosk, these are also available during normal hours as they're not open 24/7.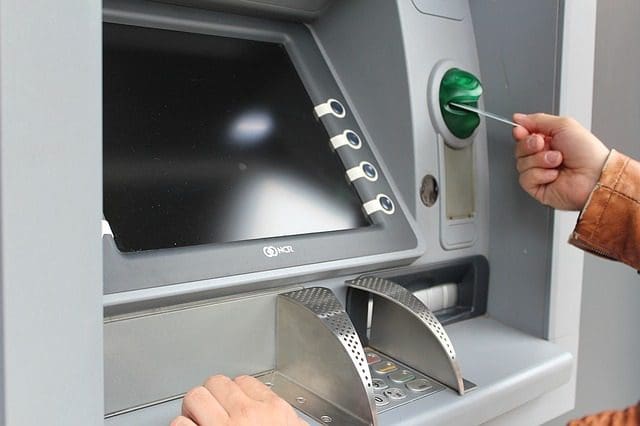 Public Phones 
While you likely have a mobile phone with you while you travel, you may need to access a public phone if your phone dies, or in the worst-case scenario that you lose it in transport. Luckily, there are public phones situated throughout Paddington Station! There's also wifi throughout the station available for phones, computers, and other digital devices. 
Attractions Nearby 
Near Paddington Station, you will find many shopping, dining, and entertainment options. There are also several attractions to enjoy near Paddington Station. 
Visit the Norfolk Square Gardens in Westminster, just three minutes from the station. With beautiful landscaping, architectural designs, and greenery, this is a great place to stretch your legs and see the city before passing through. You can also explore the Alexander Fleming Laboratory Museum and learn about the origins of penicillin and other scientific and medicinal advances made by the late bacteriologist.
If you walk just a few minutes further, you'll find Paddington Waterside with restaurants and cafes nearby. A hub of people and life, you'll get to see a little peek of what London life is like. Whether you have a few hours to spare or just want to see the nearby locations before heading to your next destination, this is an excellent place to see.
 Nearby Luggage Storage 
When you arrive at Paddington Station, you'll likely do some exploring before checking into your hotel or Airbnb. But lugging your suitcase and carry-ons with you through the city isn't ideal. 
In addition to luggage being an inconvenience to carry around all day and heavy and physically uncomfortable, there may be some places where your luggage won't fit. In this case, you'd risk leaving your luggage in the street.
Luckily, there are a few options for luggage storage at Paddington Station. Whether you're planning to stop on Oxford Street to do some shopping or just want to see Buckingham palace before you leave, check your bags into our luggage storage networks! With premium security, insurance for your items, and low storage rates, there's no better way to see the sights than bag-free!  
Don't Let Your Bags Keep You Down 
The opportunity to travel to interesting destinations like Paddington Station doesn't come around often. So, it's important to make the most of your trip when it does. To do this, you need to plan accordingly. If you're considering exploring before checking into your hotel or after checking out, you may need to find a place for your luggage. 
We've got you covered! With online booking, it's easy to reserve your spot! Plus, cancellations are free, so if your plans change, we understand. Book your trip today, and don't worry about luggage keeping you down! 
Featured Photo by Neil Martin on Unsplash