Researching travel ideas for a family reunion? Once you manage to find a convenient period and budget to suit everybody, especially if you have a large family, you'll find that picking the right destination for all is actually a breeze.
Let's take care of this fun part together, and everything will go smoothly on your little family adventure, even though travel days might be limited. All you have to do is answer a series of simple questions, and a unique travel idea will be revealed, making remote family gatherings not only possible but also fun and memorable.
Looking for some fun in the sun?
The Caribbean might be the right option for you, especially if traveling with many children. Ranging from a quick 3-day getaway for tight budgets to a whopping 21-day family vacation, Caribbean cruises can take your family to the Bahamas, Dominican Republic, Turks and Caicos, Belize, Puerto Rico, and well beyond.
You get to enjoy relaxing days at sea while also benefiting from various onboard activities and entertainment options for the entire family. And when you disembark in the tropical paradise, the fun and relaxation are amplified by white sands, clear blue waters, and vibrant sea life.
Do you have a group of adventure seekers?
A cruise to Alaska is a fun way to get the family together and out exploring the world. In fact, this is the perfect choice for groups to stay within their own budgets and timing restrictions. When a significant number of rooms are booked together, the cruise vacation is automatically boosted with special perks and freebies for all.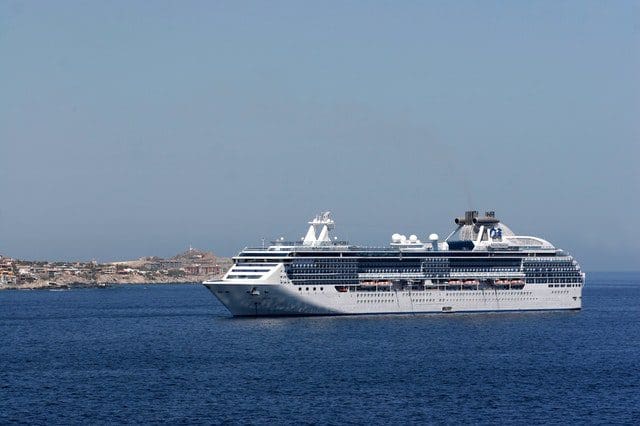 Although they can reach 18 days when paired with bus and train routes through Yukon and Denali Park, Alaska cruises typically last seven days between late April and early October. This is also the perfect duration of a remote family reunion, as members don't need to take too many days off while having enough time to relax and recharge.
Gathering a bunch of history buffs?
New England and Canada provide plenty of historic ports and cities that are immersed in some incredible scenery. Explore the early days of the 'New World' with panoramic driving tours in Boston and Maine, discover the European charm of Québec, and relive historic moments in Nova Scotia.
Since it is easier to explore all these as a package deal, a cozy cruise ship can accommodate your family group and provide enough entertainment for all aboard. You can enjoy food and wine tastings, regional cooking demonstrations, and a movie theater with recently released films, as well as classic masterpieces.
In for a mix of foods, drinks, and ancient ruins?
This might be the very definition of spicy Mexico: taking in the vibrant cultural heritage with a dash of tequila and a jalapeño.
The versatile Mexican Riviera makes for a stress-free family reunion with something in store for everyone: whale watching, swimming, snorkeling, paddle boarding, scuba diving, or beach horseback riding. You can even become an underwater explorer in a semi-submarine, given that you are not claustrophobic and don't have seasickness.
Stroll through traditional villages, hop on a cart tractor ride, and enjoy a wholesome island-style family lunch at a rustic Mexican restaurant.
Are you ready for a family reunion abroad?
No matter the destination, keep in mind that the most important aspect is spending time together with people you love, be it in the laid-back Caribbean, ever-surprising Alaska, history-packed New England, or hot Mexico. Enjoy your family vacation as you travel to the right location this year. Be sure to take a lot of pictures.
Featured Image by Pexels from Pixabay