So you want to be a nurse? That's great! Nursing is an incredibly rewarding career, and there are many different paths you can take to become a nurse. This article will discuss some of the most important things you need to know about becoming a nurse. We will cover topics such as earning your degree, choosing your nursing path, getting licensed, and searching for a job. We will also talk about the importance of compassionate care, life-work balance, and coping with death. If you are considering a career in nursing, then this article is for you!
Earn a Degree
You cannot become a nurse without first earning a degree. The most common route to becoming a nurse is to earn a Bachelor of Science in Nursing (BSN) from an accredited nursing school. And you can specialize in any of these fields and work in any health center worldwide. You can go from RN to BSN online to determine the area of specialty you may want to choose. However, there are other ways to become a nurse as well. For example, you can earn an associate's degree in nursing (ADN) or become a nurse without a degree by completing a nursing program at a vocational school. However, if you want to go one step further, you can finish your Master of Nursing Online or on-campus. Do your research and find the route that is best for you.
Choose Your Nursing Path
Once you have earned your degree, it's time to choose your nursing path. It is important to note that different nursing paths require different degrees. For example, the most common path to becoming a nurse is to become a registered nurse (RN). This can be done by earning an ADN or a BSN. However, if you want to become a nurse practitioner (NP), you will need to earn a Master of Science in Nursing degree. There are many different paths you can take as a nurse, so do your research and find the path that is right for you.
Get Licensed
To practice nursing in almost any state, you must be licensed first. Each state has different licensing requirements, so it is important to check with your state's board of nursing to ensure you meet all of the requirements. Generally, you will need to pass a licensing exam and complete a certain number of hours of clinical experience. Licensing exam will also depend on your nursing path. For example, a Licensed practical nurse (LPN) must pass the National Council Licensure Examination (NCLEX-PN) to earn a state license, while a Certified nursing assistant (CNA) has to pass a state competency exam to earn a state license.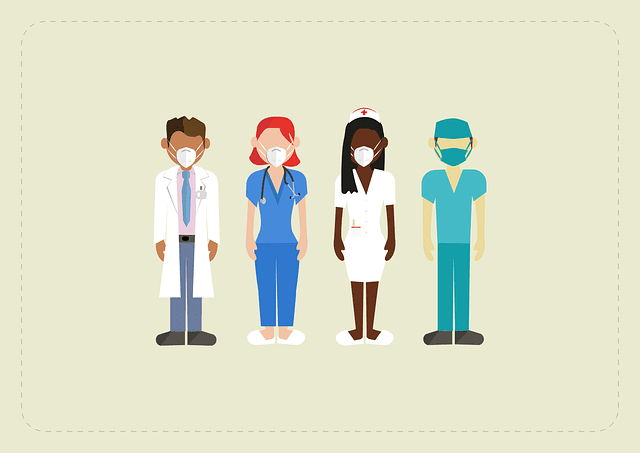 Search for a Job
Once you are licensed and have earned your degree, it's time to start looking for a job. The best way to find a job is to use a nursing job search engine. Many different websites list nursing jobs. Many are free to use. In addition, it is also helpful to network with nurses in your area. Many nurses get their jobs through word-of-mouth, so talking to other nurses can be very helpful. In addition, you can also check with hospitals and nursing homes in your area to see if they are hiring.
Take Courses
Besides earning a degree, the nursing job requires continuing education. Most nurses take courses to maintain their license and learn new skills. There are many different types of courses available, so it is important to find the right ones for you. Some common courses include Basic Life Support (BLS), Advanced Cardiac Life Support (ACLS), and Neonatal Resuscitation Program (NRP). In addition, other courses you might be interested in include wound care, pharmacology, and pediatric nursing. Depending on your nursing path and interests, you can take many different courses to further your education.
Be Compassionate
One of the most important qualities of a good nurse is compassion. Nurses provide care for people who are often sick, injured, or dying. They need to be able to show empathy and understanding for their patients and their families. This is because nurses are often the ones who console patients and their families during difficult times. In addition, nurses also provide emotional support to their patients.
Learn to Cope with Death
One of the realities of nursing is that you will often deal with death. This can be difficult for some people, but it is important to learn how to cope with death. Dealing with death is a part of the job for nurses, and it is something you will need to learn to deal with. For all that it teaches, med school does not prepare you to deal with death. Each death is as unique as the patient and does not get easier, as each one is devastating in its own way. In part, you will learn to cope by developing a dark sense of humor or finding an outlet for your emotions, such as writing or talking with other nurses.
Establish Life-Work Balance
One of the biggest challenges in nursing is establishing a work-life balance. Nurses often work long hours and have irregular schedules. This can be difficult for people trying to balance work with other responsibilities, such as raising children or taking care of elderly parents. It is important to find a job that offers a good work-life balance to still have time for your other responsibilities. One way to go about this is to find a job that has flexible hours.
Take Care of Yourself
Lastly, never forget that you need to take care of yourself. Nursing can be a demanding job, and it is important to make time for yourself. This might mean taking a few minutes each day to relax or going for a walk on your break. It is also important to eat healthily and get enough sleep. Nurses who are well-rested and healthy can better care for their patients.
So, if you're thinking about becoming a nurse, these are some things you need to keep in mind. It is a challenging but rewarding career, and there are many different paths you can take. If you have the passion and determination, then nursing is definitely your career. Good luck!
Featured Image by Darko Stojanovic from Pixabay